iPhone 11 (XI) rumors: Specs, price, and features!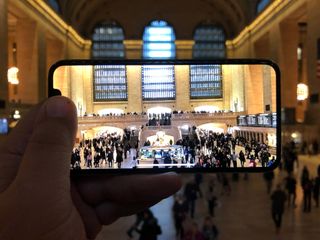 Sure, iPhone XS and XR have only just shipped so iPhone 11, iPhone XI, iPhone XT or whatever Apple ends up calling the 2019 iPhone is still a half-a-year away. But, we're already getting rumors about it and that means we need to round them up. This article is continuously updated to include the latest news and rumors so you can be among the first to find out. Bookmark it, save it, share it, and check back often!
Watch the video!
April 2, 2019: iPhone 12 to have slightly different screen sizes than iPhone 11?
Randomly accurate Digitimes:
Don't call any of them iPhone SE 2.
April 1, 2019: Reverse inductive charging rumored for iPhone 11... again!
Noted supply chain exfiltrator Kuo Ming-Chi, as reported by MacRumors:
Also:
March 29, 2019: It's squircle bumpapalooza!
Nothing is real until Apple shows it off on stage. And I'm going to keep repeating that for as long as possible.
March 15, 2019: Triple camera, square bump once again rumored for iPhone 11
We've seen mockups like this before, with triple cameras and flash all lumped together in a square-shaped bump. So add this to that pile.
From Mac Otakara:
I think I'd prefer a horizontal or vertical line, but we'll see what the final version looks like.
February 16, 2019: iPhone 2019 is going frosted and will charge AirPods!
Kuo Ming-Chi is back with some updates on iPhone 11. via 9to5Mac
Inductive charging from a phone isn't great and it isn't fast, but maybe AirPods are the perfect emergency use case?
As to why Apple would stick with Lightning for another year?
Hundreds of millions of non-nerd users who, if you told them they had to use something different, would cut you with old dock cables.
Sounds like same X-series chassis and it might make more $ sense to transition with the next design update.
I'm a nerd who'd love USB-C. But neither I, nor nerds, are everybody.
February 11, 2019: Lightning once again rumored to be staying on 2019 iPhones
This year's will-they-won't-they — whether Apple will keep the Lightning connector or ditch it in favor of USB-C — has scored another entry in the won't-they column.
From Mac Otakara:
In other words, it may just be cheaper for Apple to keep on keeping on in terms of iPhone in-box accessories, rather than swap everything out.
January 15, 2019: Supposed 2019 iPhone renders show horizontal triple-camera setup
The team over at CompareRaja have gotten their hands on a set of supposed renders of the 2019 iPhone. These images back up previous reports that Apple's flagship iPhones will sport a triple-camera setup on the rear of the device.
While a previously reported leak suggested that the 2019 flagship iPhones would have a square camera module, according to CompareRaja, both designs are currently under consideration by Apple.
January 11, 2019: Apple planning new iPhone XR, iPhone Max with three cameras
Both Greg Joswiak, Apple's head of product marketing, and Tim Cook, Apple's CEO, have said iPhone XR was Apple's best selling iPhone every day since becoming available, so how "struggling" it really is not withstanding, planning a follow up isn't in the least bit surprising.
Triple camera has been rumored for a while. It would again give the bigger phone better features (Max would become like Plus) but if it gets me a wide angle or better low light, I'll take it.
The current XR has a good single camera system (and so does Google's Pixel, so turning camera count into the new megapixel race is just weird — stop that WSJ!) but having at least two cameras does allow for much better and more widely applicable depth data.
Haptic Touch, which may eventually replace 3D Touch, just isn't a good enough replacement, yet. But it is a cheaper solution. I'd miss 3D Touch but I'm not sure how many would. Especially if Haptic Touch gets better and becomes useful for Home screen shortcuts and the like.
November 12, 2018: Intel 5G modems may just be ready in time for the next iPhone next fall
Thanks to Apple's ongoing legal issues with Qualcomm, the company has gone all-in on Intel for its modems. One concern was 5G, which Qualcomm is trying to tie up like it did LTE. What would Apple do? Today, we have our first real clue:
From Intel:
Nothing is real, of course, until Apple ships it, and Apple has been incredibly conservative about radio technologies in the past. In general, it prefers later-generation, more power-efficient chipsets, and is often happy to sit out a year if it has to to get them.
Will next year's iPhone really go 5G? Will any of the cellular networks be ready if it does? We'll only know for sure next year.
November 1, 2018: iPhone (2019) rumored to get better TrueDepth, 2020 to get Time of Flight
From Kuo Ming-Chi, via AppleInsider:
I thought we'd see that fancy new camera and app this year but it looks like it's still in the works for the future. When both sides have advanced AR sensors, it's going to be double fun.
July 05, 2018: Apple rumored to be ditching Intel 5G modems from iPhone (2020)
Apple currently uses Intel and Qualcomm LTE modems for iPhone but, as the industry shifts to 5G, Apple may be shifting to a new radio supplier.
From Calcalist:
Also:
There's been speculation that MediaTek might be a new supplier, and Apple has also been rumored to be working on its own, custom modems.
This is all very inside baseball, but while 2020 might seem a long way away right now, Apple works several years ahead on new iPhone models.
If true, it's just one more bit of bad news for Intel, which has been struggling not only in new businesses like modems, but its traditional stronghold of processor architectures as well.
Up until now, the rumors have centered around Apple ditching Intel x86 for custom, in-house ARM chips on ultramobile Macs. Now, it's possible we'll see a world with less and less Intel Inside.
May 28, 2018: Apple reportedly all-in on OLED for iPhone (2019)
While iPhone (2018) is widely expected to use OLED for the two flagship models but stick with LCD for the less-expensive model, iPhone (2019) is again rumored to be going all-in on OLED for all three models.
Electronic Times via Reuters:
For 2018, the three new iPhone models are rumored to be the new big and bigger iPhone X successors, and a replacement for the spot traditionally held by the current model with a $100 discount. In other words, just like iPhone 5 was replaced at the lower price point by iPhone 5c when iPhone 5s launched, iPhone X will be replaced at the lower price point when iPhone XI (or whatever Apple calls it) launches.
If Apple is planning three phones again next year, and all three with OLED, does that mean the two iPhone XI models won't be sticking around for more than a year either? Or that three sizes is the new normal and the entire line will drop down to make room at the top?
May 28, 2018: iPhone (2019) yet again rumored to adopt three lenses
It's the iPhone (2019) rumor that just won't quit. (Maybe because there haven't been any other rumors yet...)
Google Translated from Economic Daily:
Effective solving analog zoom, along with wider angle, and better low-light are still the holy grails of camera phone systems. If this is true-thy, Apple may still be working on zoom and low-light before tackling wide.
May 7, 2018: More rumors of a triple-camera system for iPhone 2019
Once again, rumors are suggesting that the 2019 iPhone will go from a two- to a three-camera system.
From the Taipei Times:
The Huawei P20 Pro already has a triple camera system with a monochrome lens helping with detail and low light. Since camera phones can't go deep with their lenses, they're increasingly going wide.
If Apple follows suit, 2019 seems like a long time from now to do it, especially in technology terms. Unless, of course, Apple can do it better.
March 18, 2018: Apple rumored to be dumping OLED, going MicroLED for future iPhones
There's always a next display technology. We've gone from CRT to LCD and Plasma to OLED. Next on the list might well be MicroLED, a technology that could offer better than OLED quality with LED-backlit longevity and consistency. And Apple's all over it.
Mark Gurman, writing for Bloomberg:
The technology giant is making a significant investment in the development of next-generation MicroLED screens, say the people, who requested anonymity to discuss internal planning. MicroLED screens use different light-emitting compounds than the current OLED displays and promise to make future gadgets slimmer, brighter and less power-hungry.
Instead of a single backlight, like iPhones up until iPhone 8, or self-lighting, like iPhone X, MicroLED uses individual LED backlights for each pixel and sub-pixel.
It won't be ready for years and something else could always come along in the meantime. But, if MicroLED is the next new, Apple will be well-positioned to take advantage of it — and in a way that gives it a differentiated advantage over current OLED suppliers like Samsung.
October 13, 2017: Apple rumored to be bringing Pencil to iPhone... in 2019
iPad Pro launched with Apple Pencil, a device that turned the tablet into an artists canvas. iPhone is much smaller but there are times when it would be useful to be able to scribble down sketches and notes on the go. And a new rumor says Apple is considering just that kind of support.
This rumor suggests it wouldn't be direct Apple Pencil support, but a different type of device:
"A supercapacitor type is cheaper to make compared to the EMR stylus. It also offers a more pen-like feel," another source said.
That sounds odd. There would be huge benefits to one device — a next-generation Apple Pencil — supporting both iPad and iPhone platforms, rather than separate devices for each.
Another odd bit:
A11 Bionic is plenty powerful enough for handwriting. So were the last few Apple chipsets. A11 would even support neural networks for handwriting recognition at the chipset level.
There may be a substantial amount of broken telephone going on between what Apple's doing and what The Investor is printing. That said, I'd love Apple Pencil support for iPhone to come out of the labs and into the shipping product.
What will the 2019 iPhone be called?
Up until 2017, Apple's naming pattern had been consistent: iPhone [Number] followed by iPhone [Number + s]. Then, things got complicated.
2007: iPhone
2008: iPhone 3G
2009: iPhone 3GS
2010: iPhone 4
2011: iPhone 4s
2012: iPhone 5
2013: iPhone 5s
2014: iPhone 6 + iPhone 6 Plus
2015: iPhone 6s + iPhone 6s Plus
2016: iPhone 7 + iPhone 7 Plus
2017: iPhone 8 + iPhone 8 Plus + iPhone X
2018: iPhone XS + iPhone XS Max + iPhone XR
2019: ?
We don't know what the 2019 iPhones will be called yet. Apple can name any future iPhone anything it wants. iPhone 11. iPhone XI. iPhone X3. iPhone Edition. iPhone Pro. iPhone Infinity War. It's purely a marketing decision.
For the sake of simplicity, iPhone 2019 will be used in our rumor roundup until we hear otherwise.
When will the 2019 iPhone be released?
Since the iPhone 5, Apple has announced every flagship iPhone during a special event held the first or second Tuesday or Wednesday of September.
iPhone 5: September 12, 2012
iPhone 5s: September 10, 2013
iPhone 6: September 9, 2014
iPhone 6s: September 9, 2015
iPhone 7: September 7, 2016
iPhone 8: September 12, 2017
iPhone X: September 12, 2017
Likewise, since the iPhone 5, Apple has shipped every flagship iPhone the second Friday following the event, with the exception of the iPhone 6s in 2015, which shipped the third Friday following the event, and iPhone X, which shipped on November 3:
iPhone 5: September 21, 2012
iPhone 5S: September 20, 2013
iPhone 6: September 19, 2014
iPhone 6s: September 25, 2015
iPhone 7: September 16, 2016
iPhone 8: September 22, 2017
iPhone X: November 3, 2017
Past patterns are the best indicator of future events, but they aren't perfect. Apple can and will throw curveballs whenever the company's logistics or strategy demands. So, be aware of the dates but don't be bound to them.
What can we expect in the iPhone 2019 design?
iPhone 2018 is expected to carry the iPhone X design across the line: Regular size, Plus size, and even less-expensive. 2019 could be the S version of those, or could allow Apple reduce or even eliminate the notch. We'll have to wait and see.
iPhone 3G: 2008 — Plastic shell.
iPhone 4: 2010 — Antenna band and glass back.
iPhone 5: 2012 — 16:9 aspect ratio, chamfered edges.
iPhone 6: 2014 — Bigger screens, rounded edges.
iPhone X: 2017 — Edge-to-edge display.
Will touch ID make a comeback?
Unlikely. With iPhone X, Apple deleted the Home button and Touch ID along with it. Instead, we got Face ID. While it's always possible Apple will bring Touch ID back, implementing it below the display, Apple claims to have burned those boats behind them, so the odds aren't great.
What colors will the iPhone 2019 be offered in?
So far Apple has saved the new iPhone finishes for years yet that didn't have big redesigns.
iPhone 5s: 2013 — Gold.
iPhone 6s: 2015 — Rose gold.
iPhone 7: 2016 — Black and jet black.
iPhone 7: 2017 — (Product) RED.
iPhone 8: 2017 — Gold (new, copper-colored gold).
iPhone 8: 2018 — (Product) RED.
But, again, Apple can do anything the company wants, any time the company wants, including introducing new colors at any time.
Apple Watch Series 2 being released in white ceramics sent the internet atwitter with thoughts of iPhone 9 being made out of the same material. Tougher than stainless steel, it still remains to be seen if it would hold up in a device as big as an iPhone or iPhone Plus.
Notably, Greg Koenig of Luma Labs thinks it unlikely, writing on Atomic Delights:
What specs will the iPhone 2019 have?
Since Apple introduced the company's first branded system-on-a-chip (SoC) in 2010, every new iPhone has come with a new A-series chipset. If Apple sticks to that pattern, the iPhone 2019 will ship with Apple A13 processors, maybe down to 5 nanometers. New SoC typically take advantage of better processes that let them be faster and more powerful but also more energy efficient.
Apple has also been adding coprocessors to handle motion voice activation, fusion cores, and neural engines. A13 will continue to push Apple silicon forward. That includes a third generation custom GPU as well.
What about an iPad Pro-style Smart Connector?
Apple typically introduces a technology in one device and then rolls it out across the lineup. Retina was like that with iPhone 4 and Touch ID with iPhone 5s. The Smart Connector, which debuted with the iPad Pro in the fall of 2015, attaches via a magnet and runs power, data, and ground directly from the device. It currently powers Apple's Smart Keyboard and a similar keyboard from Logitech, with more expected to follow.
Apple could certainly engineer a Smart Connector for iPhone 9, but what it would be used for is a more interesting question. Apple made a smaller Smart Keyboard for the 9.7-inch iPad Pro, but would the company make an even smaller one for iPhone 8 Plus? For iPhone 8 standard?
What about the display? Will we get ProMotion?
With iPhone 8 and iPhone X, Apple brought TrueTone to iPhone. It makes sure the color temperature of the display matches the ambient color temperature. That way, whites don't look yellow or blue — they look white. Like paper.
What iPhone 8 and iPhone X didn't get was ProMotion.
Introduced with the 2017 iPads Pro, ProMotion allows dynamic refresh so the display can ramp up to support Apple Pencil and impossibly smooth scrolling, and ramp down to conserve power.
Like TrueTone, once you see it, you want it everywhere. Including the next-generation iPhone.
Will the iPhone 2019 be waterproof?
iPhone 7, iPhone 8, and iPad X are water resistant but not waterproof. Rated IP67, they can survive accidental splashes, dunks, and floods, but isn't rated as highly as some competing phones from Samsung and others.
Although swimming with an iPhone may not be on everyone's wish-list, those whose jobs or pastimes expose them to the elements, and even those who want to do underwater photography at shallow depths would be thrilled by IP68.
Will the iPhone 2019 have distance charging?
iPhone 8 and iPhone X introduced inductive charging to iPhone. It uses the Qi-standard, though, and currently requires the iPhone to be placed in direct physical contact with the charging pad.
There have been rumors for a while that suggest Apple is also working on resonant inductive coupling, which would let devices charge even at a distance. (The greater the distance, the lower the efficiency.) So, instead of having to put the iPhone in direct contact with the charging pad, you can simply put it down anywhere nearby the power station.
It would make charging even more convenient and less error-prone. If Apple can nail it.
Okay, what do we know for sure?
Only that nothing is confirmed until an Apple executive holds an iPhone 11 up on stage!
Master your iPhone in minutes
iMore offers spot-on advice and guidance from our team of experts, with decades of Apple device experience to lean on. Learn more with iMore!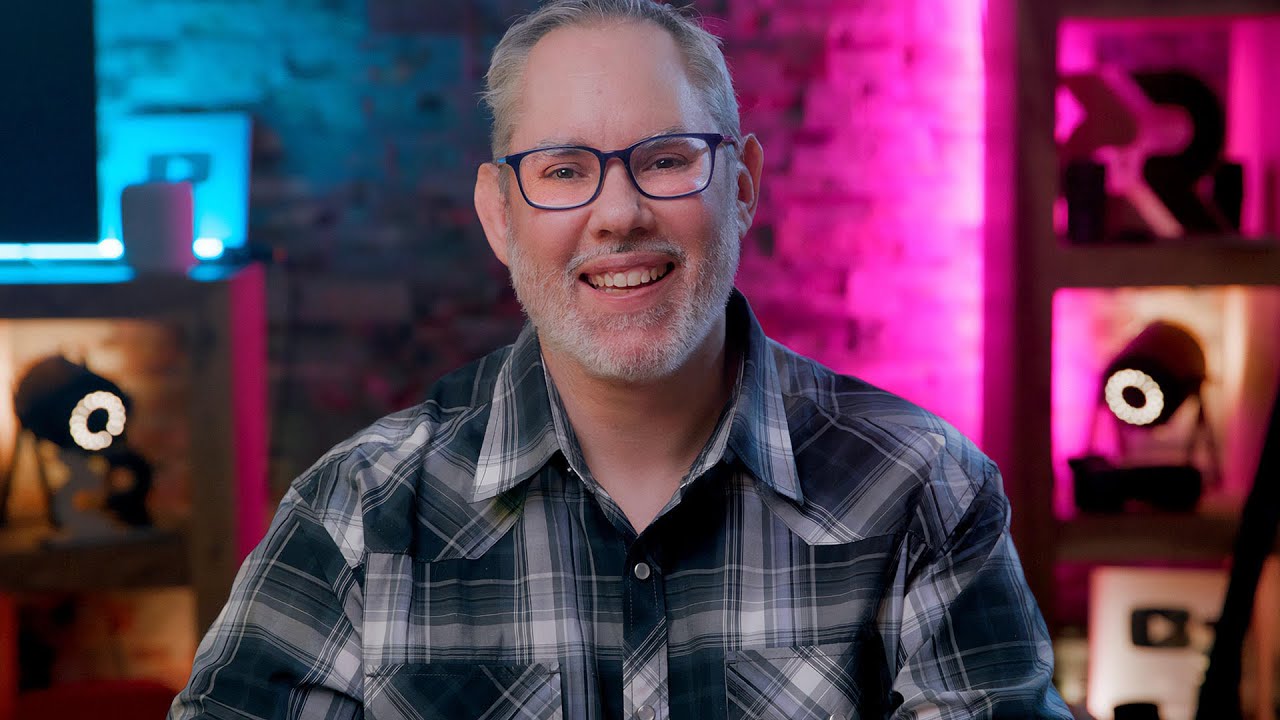 Rene Ritchie is one of the most respected Apple analysts in the business, reaching a combined audience of over 40 million readers a month. His YouTube channel, Vector, has over 90 thousand subscribers and 14 million views and his podcasts, including Debug, have been downloaded over 20 million times. He also regularly co-hosts MacBreak Weekly for the TWiT network and co-hosted CES Live! and Talk Mobile. Based in Montreal, Rene is a former director of product marketing, web developer, and graphic designer. He's authored several books and appeared on numerous television and radio segments to discuss Apple and the technology industry. When not working, he likes to cook, grapple, and spend time with his friends and family.