iPhone 12: Ditching chargers makes sense, but USB-C cables complicate things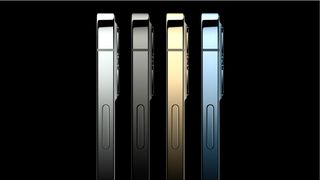 (Image credit: iMore)
Like millions of others, I can't wait to get my hands on the latest iPhone in the coming weeks. With the hours ticking by, I still haven't decided whether to pre-order the iPhone 12 or iPhone 12 Pro tomorrow, October 16, or wait until November 6 and go with an iPhone 12 mini or iPhone 12 Pro Max. Regardless of the model, my new iPhone will arrive in the tiniest box to date. The reason? For the first time, Apple isn't shipping its top-selling product with EarPods or a power adapter.
The underlying reason Apple did this is sound and makes sense. And yet, it could lead to some confusion for some buyers.
It's the right move
As Lisa Jackson, Apple's Vice President, Environment, Policy, and Social Initiatives noted during this week's iPhone 12 event, removing the traditional accessories from all iPhone boxes from now on was made for environmental reasons. You may recall the company wants all of its products to be carbon neutral by 2030.
She explained, "Apple customers already have over 700 million pairs of Lightning headphones … and there are also over 2 billion Apple power adapters out in the world." Further, by removing the two accessories (and shrinking the size of the iPhone boxes), Jackson claims Apple will cut over 2 million metric tons of carbon emissions annually, equivalent to taking 450,000 cars off the road per year.
Apple's a terrific company led by brilliant people. For example, Jackson served as President Barack Obama's Environmental Protection Agency administrator before making her leap to Apple. Because of this, I have no reason to believe the numbers mentioned above are anything but 100% accurate.
And yet, Apple made two additional accessory-related changes to the iPhone 12 which serve as a reminder that Apple is also the largest publicly-traded company globally and the decisions it makes aren't necessarily solely to make the world a cleaner place.
The entire iPhone 12 series and repackaged iPhone 11, iPhone SE (2020), and iPhone XR will now ship with a USB-C to Lightning cable. Previous devices (excluding the now-retired iPhone 11 Pro) shipped with a Lightning to USB-A cable. This change may be perceived as big or small, depending on your situation, but it also positions Apple to make some extra cash.
The Good
For years, MacBook users have grown increasingly annoyed that they couldn't charge iPhones or iPads using their laptops without a dongle. Apple's decision to ship a USB-C to Lightning cable means more users can now go this route without making an additional purchase. Further, the new iPhones (like the iPhone 8 and later) also support Qi wireless charging technology. This decision means the charging pad sitting near your desk will work with your new iPhone, regardless of which cable ships with the new handset.
Additionally, there's is flexibility in your charging options. Your older iPhone's Lightning cable will work with your iPhone 12. For iPhone 11 Pro/Pro Max customers, this means being able to use the 18W USB-C Power Adapter that came with your device. If you're coming from older devices, including the iPhone 11, you can use an existing Lightning-to-USB A cable and 5W Power Adapter.
If you're a 2020 iPad Pro user, you can charge your new iPhone 12 using the tablet's 18W USB-C Power Adapter. The upcoming iPad Air (2020) comes with a 20W USB-C Power Adapter, which you can also use with your new handset. Even the MacBook Pro and MacBook Air lineup has included a USB-C power brick with a removable cable so you can use it as a wall charger with any type of USB-C cable.
The Bad
Here's where Apple's environmental message starts to get muddled. By shipping a USB-C-to-Lightning cable with new iPhones, Apple is also encouraging users to embrace new technology. For some (my uneducated guess would be most), this will inevitably add to the cost of the device.
As noted above, if the only Apple device currently in your home is an iPhone 11 or earlier, you can stick with the Lightning to USB cable/5W Power Adapter combination and go on with your day. And yet, doing so will mean not taking advantage of fast-charging technology that allows you to charge your new device up to 50% in about 30 minutes. For this, you need to purchase a 20W USB-C adapter (opens in new tab) from Apple ($19) or a third-party. In other words, if you want to embrace this new technology, Apple stands to benefit from your new charging needs.
As if fast-charging wasn't enticing enough, there's the brand-spanking-new (and phenomenal looking) MagSafe wireless charging opportunity that's exclusive to the iPhone 12 series. MagSafe snaps to the back of the new iPhones using built-in magnets, allowing you to charge up to 15W. It, also, does not come with a USB-C power brick.
MagSafe also supports Qi charging, so you can use it to wirelessly charge the iPhone 8 or later, plus AirPods models with a wireless charging case. To do so, you'll need to separately purchase the MagSafe Charger (opens in new tab) ($39) or MagSafe Duo Charger, or a third-party solution, plus a USB-C adapter. If you're going to get the MagSafe charger, you may as well add on one of Apple's new silicone, leather, or clear MagSafe cases (starting at $49), or the iPhone Leather Wallet with MagSafe (opens in new tab) ($59).
There is also an issue with the wider environmental impact it could have if millions of people suddenly order a USB-C charger from Apple or another company, which requires separate packaging and possibly having it shipped separately from their new iPhone. It's easy to believe that most people have a USB-A charging brick (or 10) sitting in a drawer somewhere, but there may not be as much of an excess of USB-C chargers across the globe. There may, indeed, be an influx of USB-C charger sales in the coming months. Apple is certainly on track to meet its own environmental goals, but this burden might end up being displaced across other companies.
Get your charger
If you need a charger for your new iPhone, consider one of the best on the market. These work well with all of the late-generation iPhone models, including the iPhone 12 mini, iPhone 12, iPhone 12 Pro, and iPhone 12 Pro Max. We also suggest chargers that were first introduced to our readers during Prime Day 2020.
Bottom Line
Apple's decision to no longer ship EarPods or a power adapter with new iPhones was the correct one from an environmental standpoint. Doing so lowers Apple's environmental footprint and serves as another step in its quest to make only carbon-neutral products by 2030. And remember, Apple also removed the charging brick from the Apple Watch Series 6 last month, which also let it introduce a smaller box.
And yet, fast-charging and MagSafe requirements could also help Apple pad its bottom line by convincing customers to buy compatible chargers and other accessories. The switch could also force millions to purchase a single USB-C charging brick elsewhere and have them shipped worldwide.
What do you think? Was Apple right in removing the accessories? How about switching to USB-C to Lightning cables? I would love to know your thoughts below.
Get the best of iMore in in your inbox, every day!
Bryan M. Wolfe has written about technology for over a decade on various websites, including TechRadar, AppAdvice, and many more. Before this, he worked in the technology field across different industries, including healthcare and education. He's currently iMore's lead on all things Mac and macOS, although he also loves covering iPhone, iPad, and Apple Watch. Bryan enjoys watching his favorite sports teams, traveling, and driving around his teenage daughter to her latest stage show, audition, or school event in his spare time. He also keeps busy walking his black and white cocker spaniel, Izzy, and trying new coffees and liquid grapes.
I dont care one way or another if they include the charging brick or headphones.
What I dont like is saying that they are doing it for the environment. They are doing it to benefit their bottom line (which is their job to do). They said themselves that the smaller boxes allow them to ship twice the product in the same space. And not making headphones or chargers included, but still charging the same price and its a win-win for Apple shareholders.

Agree. The removing of the charger is not the issue I have, its the fact that it is nothing more than a way for them to increase their bottom line and its funny these tech sites defend apple so hard with the "its for the environment" claim.

Dont lie to us, its a money grab.

I would have thought they'd also say "Hey...you purchase a charger and Headphones with the new iPhone, you get a 50% rebate" 10 for the charger 5 for the headphones. Would have been only fair. New customers, people who sold of their old device with all accessories etc, get back for a small price. What can I say, they could not pass on the opportunity to make an extra buck. It is not a new Idea Nokia tried it in 2009 and got praised, but those chargers were a dime a dozen. Everyone had some how at least two of those barrel chargers.

If Apple was really pushing the lack of a brick based on reduced energy waste, they wouldn't be pushing people towards the less efficient contact charging system - not only do they require addition of magnets to make it work, but you have to buy yet another charging device, and again, one that is less efficient than the direct cord approach, that really doesn't take that much longer to hook up.I
I like Lisa J.'s big picture goal zero carbon for 2030, but they should have thought this one through. because their customers who use contact charging are increasing carbon emissions.

Not really, they are making them much more efficient, and by charging with carbon-neutral sources, it's still carbon-neutral. Not to mention the magnets are 100 percent recycled right now.

Buying a contact charging system costs extra, and takes energy to produce, more than a cable/brick combination. And they still not as efficient as a cord, plus they had to add magnets that take energy to produce, and the US electric grid is far from carbon neutral at this point. Bottom line ewelch, yes really. Apples move to facilitate easier but less effiencent charging isn't consistent with their low carbon goals.

Use your computer as charger--Modern MacBooks only have USB-C ports (and iMacs have them in addition to normal USB ports. So this cable enables you to charge (and sync?) from your computer without an adapter.

Yes I mentioned this. Thanks for reading.

You have to stop sometime. If they don't have one, they can get a dongle and use an older charger. Or they get a new charger. And then they are off the list of people who need a new charger. You have to start somewhere. When you are taking on the environmental impact that we see with Apple products, getting started sooner is better than later. So there is no real down-side to this. Only maybe not as great an up-side as one would want.

I swear I don't see the problem with this. How many GD power bricks and cheap, useless headphones do we need? You can now have USB charge ports in every wall outlet in your house. I already have LOTS of headphones, both wired and Bluetooth. My desk has USB ports. My couch has USB ports. In 2 years, everyone will be dropping headphones and power bricks.

I was all on board with leaving out the charging brick for environmental reason but with the cored being USB-C everyone I know has to order a new brick anyhow because they don't have a USB-C one. Pretty slick move by Apple to jack up sales.

This! I did t realize it was usb-c until I saw an unboxing this morning. Now I have to buy one. Stupid me. If Apple really cared they would have converted to all USB-C. At least people could use it fir multiple devices.

This for sure reflects my thoughts. If they were truly that concerned about the environmental impact of this they would have included a USB A charger cable which is what the majority of upgrading iphone users will already have. only the 11 pro line came with USB C chargers last year and not many of those users except hard core yearly up-graders will be prepared with a charger that works for the included cable. And before people comment about using older chargers and cables, the cables are the most vulnerable part of the charger durability wise so if you have someone using an original iphone cable that's 2-3 years old everyday, chances are that cable could need replacing. Fact is, this will cause lots of secondary purchases of chargers and in turn much more wasted packaging in the environment.

Definitely a money-oriented decision that they somehow tried to shoehorn into the "it's for the environment" trend. Not too sure if their PR department should be praised or not, as going too far with this does become counterproductive

The BIG bugbear for me was the awful quality of the old charger and cables that ALWAYS broke at the same place and replacements sold at a ridiculous price! If you didn't use the genuine product it would not charge. It was a problem that needed to be sorted for more than a decade. But not like this. No wonder that folk say it was a money making scam! remember that the EU tackled Apple for these issues and precipitated this debacle.
Thank you for signing up to iMore. You will receive a verification email shortly.
There was a problem. Please refresh the page and try again.