I can't wait for iPhone 15 Pro - just because I hate the weight and feel of my iPhone 14 Pro
Opinion: Save my poor hands!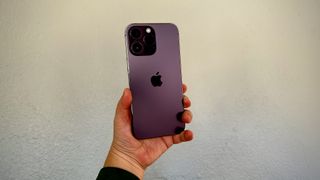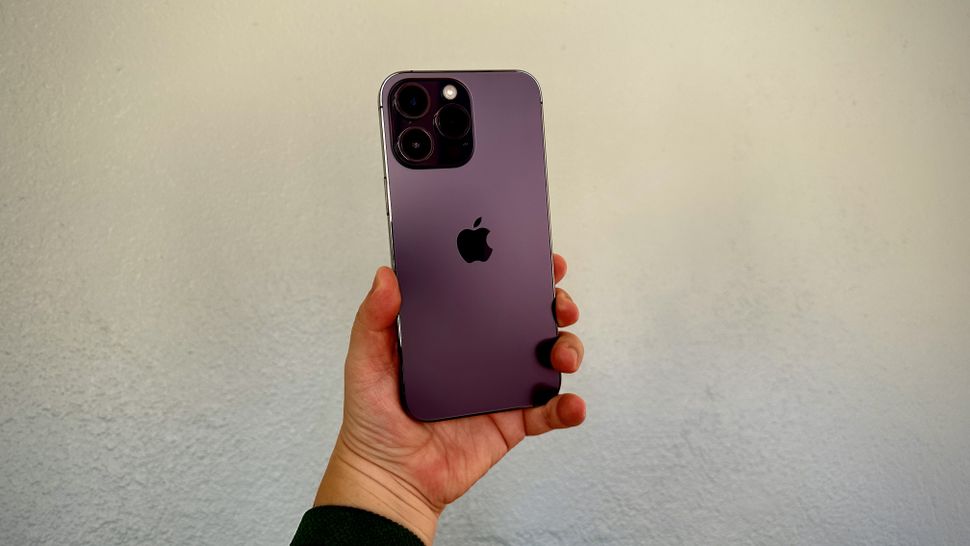 (Image credit: Christine Romero-Chan / iMore)
I've been an iPhone user since the iPhone 3GS launched back in 2009, and every year since I've enjoyed the latest design iterations that have followed.
I've loved some more than others, such as the iPhone 11 Pro which is the pinnacle of iPhone design, in my opinion, while the current chassis, from iPhone 12 to 14 Pro, has been a genuine nightmare to use.
I'm very susceptible to wrist and hand pains, and the last three years of owning the Pro iPhones have led to me hating using my phone, despite having all the best features possible.
The sharp edges from the boxy design alongside the premium stainless steel enclosure that make the iPhone 14 Pro weigh as much as an adult hamster (yes, I googled things that weigh 7 ounces) honestly make using my iPhone a chore.
This year, I'm yet again left at a crossroads where I don't want to upgrade, but my poor hands are begging for a change, and that's either going to be in the form of the iPhone 15 Pro or by looking beyond Apple's walled garden.
The iPhone 15 Pro could be my dream iPhone
When I think about my favorite iPhones of all time, they all happen to have a curved design that feels ergonomic and comfy to hold. Even the iPhone X and 11 Pro, which adopted a stainless steel design and made the iPhone heavier than ever, still felt manageable due to their curves and sense of understanding what a user wants for a device held in their hand eight hours a day.
Then the iPhone 12 arrived, and everything went wrong for me. Apple decided that "Pro" users need premium materials that make the device look gorgeous but add to the weight of the phone in your hand.
But now, things could be changing, and I can't wait. If iPhone 15 Pro leaks are true, then the best iPhones are getting a new chassis and, with that, a brand new material, titanium. Titanium grade 5, to be exact, is likely to reduce the weight of the Pro iPhones substantially, and with the curved edges that are rumored, there could finally be a comfortable flagship iPhone again.
For those unaware, titanium grade 5 is used in the aviation industry, and whenever I read statements like that, I don't really know what it means - I'm led to believe that this means it's incredibly strong and perfectly light. I am a big fan of titanium in glasses, with my current pair honestly feels like wearing contact lenses, they are so light that I often have to check if my eyesight has suddenly been restored or if I'm still as blind as ever just with very light glasses on my head.
I went to the Apple Store recently, and when comparing all of the iPhone 14 models side by side, it's clear as day to me that my ideal iPhone is the iPhone 14 Plus. It has the largest screen available, and thanks to the "less premium" aluminum found on the device, it doesn't feel like you're lugging a brick around in your hand like the 14 Pro Max.
Apple seems to think that Pro models need to have fancy materials and dull colors, but I would argue there should never have been a stainless steel squared-off iPhone, to begin with. It's a beautiful piece of kit, but go from an iPhone 14 Pro to a regular iPhone 14, and you'll be shocked at how much better the lighter and "less premium" device feels.
Time for (yet another) upgrade?
Last year when I purchased my iPhone 14 Pro, I told myself that this would be the last iPhone I buy for a while. Every year I upgrade, and usually, after the novelty wears off, I forget what made this new iPhone better than my last one.
But as rumors start to surface and leaks of potential titanium curved frames come to light, I can't help but feel like this is the year I need to upgrade.
If an iPhone 15 Pro lets me have all the same functionality as my iPhone 14 Pro with better hardware and a lighter chassis, then I owe it to myself and my aching hands to upgrade, and yet again put my faith in Apple that they've finally made an ergonomic iPhone again.
Master your iPhone in minutes
iMore offers spot-on advice and guidance from our team of experts, with decades of Apple device experience to lean on. Learn more with iMore!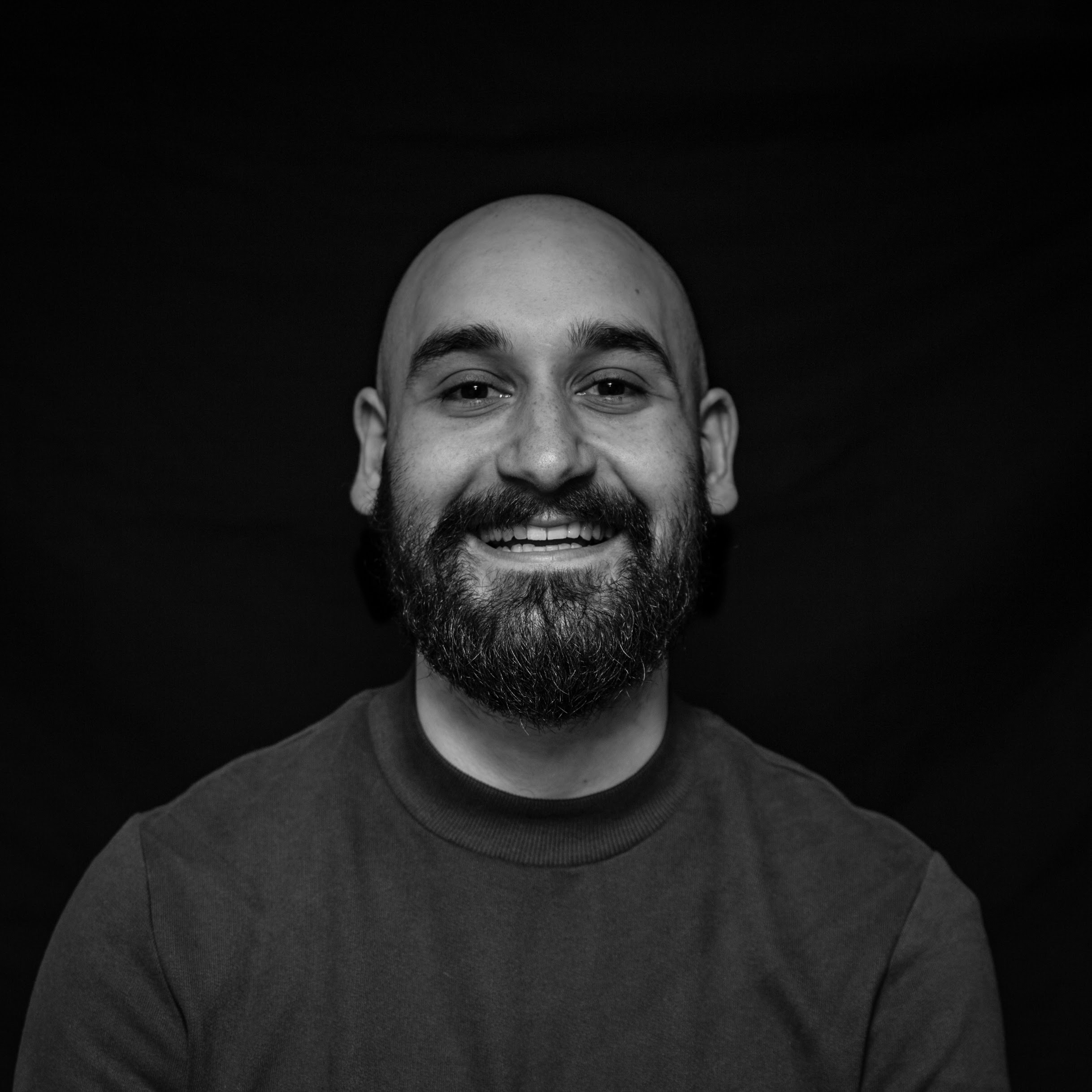 John-Anthony Disotto is the How To Editor of iMore, ensuring you can get the most from your Apple products and helping fix things when your technology isn't behaving itself.

Living in Scotland, where he worked for Apple as a technician focused on iOS and iPhone repairs at the Genius Bar, John-Anthony has used the Apple ecosystem for over a decade and prides himself in his ability to complete his Apple Watch activity rings.

John-Anthony has previously worked in editorial for collectable TCG websites and graduated from The University of Strathclyde where he won the Scottish Student Journalism Award for Website of the Year as Editor-in-Chief of his university paper. He is also an avid film geek, having previously written film reviews and received the Edinburgh International Film Festival Student Critics award in 2019.

John-Anthony also loves to tinker with other non-Apple technology and enjoys playing around with game emulation and Linux on his Steam Deck.
In his spare time, John-Anthony can be found watching any sport under the sun from football to darts, taking the term "Lego house" far too literally as he runs out of space to display any more plastic bricks, or chilling on the couch with his French Bulldog, Kermit.