Should I wait for the iPhone 15, or buy an iPhone 14 today?
Wait or buy - that's the question.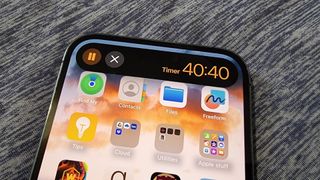 (Image credit: iMore)
As sure as death and taxes, a new iPhone lineup is expected in 2023, with the iPhone 15 expected in no fewer than four models - base, Plus, Pro, and Pro Max. Apple has confirmed that its next Apple event will take place on September 12, when the company is expected to unveil its new iPhone lineup.
It's a continuation of Apple's traditional release cadence, and as with anyone pondering a summer upgrade, there's a decision to make - to pick up the iPhone 14, or hold out until the iPhone 15.
It's a dilemma to many - some may want the latest and greatest, but the soon-to-be previous generation of iPhone could get a price drop.
Naturally, we don't know the exact specs of the iPhone 15 just yet, but we certainly have plenty of leaks and strong rumors to work from. With this in mind, we've put together some points to consider when looking at the iPhone 14 and iPhone 15 as we head into September.
The reasons for buying an iPhone 14 today
Naturally, your circumstances may dictate picking up an iPhone 14 right away, particularly if your phone has given up the ghost.
Still, the iPhone 14 still offers a huge number of reasons to be your 2023 purchase. For one, it's still remarkably powerful - the A15 Bionic chip may be almost a year old, but there simply isn't anything that comes close.
The A16 Bionic, expected to be found in the iPhone 15, is already found in the iPhone 14 Pro models and while, yes, it's a powerhouse, there's nothing it can do that the A15 Bionic can't. There are no apps that'll grind to a halt using last year's iPhone 14, and multitasking is breezy.
The next big step in iPhone chip architecture is expected to be with the A17, which will reportedly move to a 3nm process for improved power consumption, but even today, the iPhone 14 is far ahead of Android alternatives.
Naturally, last year's phone is likely to drop in price once the iPhone 15 arrives, but there are already deals to be found on the iPhone 14.
The reasons to wait for an iPhone 15
It's easy to get swept up in Apple's marketing hype, but there are certain reasons to be excited about the latest model.
For one, the processor bump may not be the most exciting technical update this time around - although perhaps more for the furor surrounding the USB-C port than anything else.
Yes, it seems Apple will finally embrace USB-C, meaning the iPhone 15 will be easier to charge with just about any charger (don't expect MagSafe to go anywhere). Then there are the connection speeds, with USB-C likely to offer significantly faster speeds than the Lightning Port it's replacing.
Display-wise, we're expecting improved power efficiency in lieu of more pixels or a larger panel, but reports have suggested that the Dynamic Island, which debuted in last year's iPhone 14 Pro models, will be democratized across the iPhone 15 lineup.
If it happens, this will mean a handy context-specific window into supported apps, with things like food deliveries to sports scores represented.
Naturally, a new year brings new photography possibilities for the iPhone camera, and it's likely that the iPhone 15 Pro will be getting the biggest updates with a periscope camera system that allows for up to 10x optical zoom.
Still, iPhone 15's camera is likely to include a new sensor (from Sony, believe it or not), and it'll double the saturation signal in each pixel to improve under and overexposure.
Then there's the design, which isn't expected to spring any surprises but could bring back some classic colors – notably a green hue, and a darker, crimson-like red.
Naturally, there's plenty to consider, but if you had to pick between the iPhone 15 in September or an iPhone 14 now, which would you pick? Let us know in the iMore Forums!
Master your iPhone in minutes
iMore offers spot-on advice and guidance from our team of experts, with decades of Apple device experience to lean on. Learn more with iMore!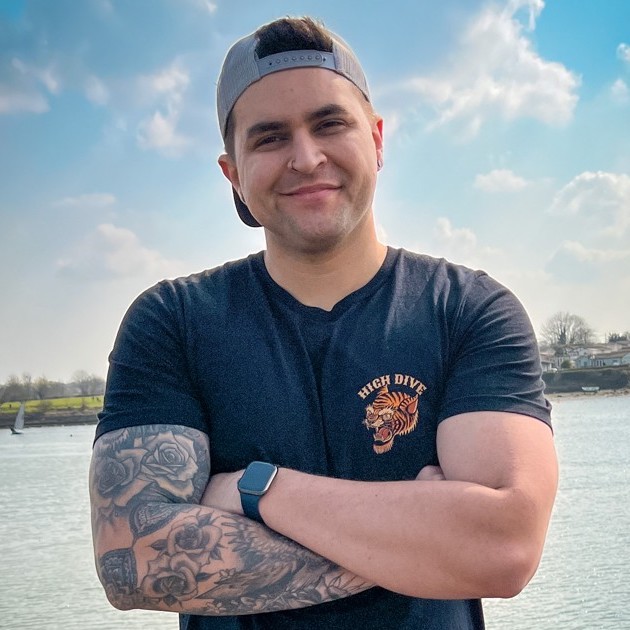 Lloyd Coombes is a freelance writer with a specialism in Apple tech. From his first, hand-me-down iMac, he's been working with Apple products for over a decade, and while he loves his iPhone and Mac, the iPad will always have his heart for reasons he still can't quite fathom.

Since moving from blogging to writing professionally, Lloyd's work can be found at TechRadar, Macworld, TechAdvisor and plenty more.

He's also the Editor in Chief at GGRecon.com, and on the rare occasion he's not writing you'll find him spending time with his son, or working hard at the gym (while wearing an Apple Watch, naturally). You can find him on Twitter @lloydcoombes.