Is it the end of the line for the second-generation Apple TV?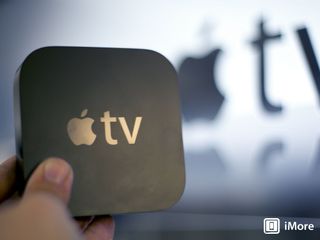 Even though they look the same, there are some big differences under the hood between the second and third generation Apple TV. Users are starting to feel the pinch: The newest Apple TV software release isn't supported on the second-gen Apple TV. Does this spell the end of the line for that model?
A brief history
Apple's first-generation Apple TV came on the scene in 2007. Designed like a flattened Mac mini, the original Apple TV had inside a 40 GB or 160 GB hard disk drive. You could mirror your entire iTunes library on it, giving yourself access to music, movies, and photographs that you could show on your TV.
Essentially a little computer, the original Apple TV used Intel Pentium hardware inside paired with an Nvidia graphics chip. It operated a special version of OS X and used an interface reminiscent of Apple's Front Row software, an early attempt at a media center control system for OS X.
It was an interesting experiment but with a high price tag - $299 to start, $399 with more storage capacity, and a penchant for being warm enough to practically fry eggs, the Apple TV was a niche product that garnered interest from Apple enthusiasts but few others.
The next generation
2010 was a big year for Apple. The company rolled out the iPad that year, and the iPhone was already into its fourth generation. That September Apple rebooted the Apple TV concept, offering a rather radical reimagining of the concept. Instead of making a dedicated-purpose home entertainment PC — essentially the role of the original Apple TV — Apple turned the new Apple TV into a streaming media box.
Inside the tiny new black Apple TV was an A4 processor — the same kind used in the iPhone 4 and the iPad. It had no internal hard drive, with 8 GB of flash storage to cache streaming content, and 256 MB of active memory. It also got rid of analog video connectors, requiring HDMI to carry a video signal to a host television. It was also much less expensive — $99.
Apple continued that design of the Apple TV going forward: The 2nd generation model was replaced in 2012 with a physically identical third-generation version that uses the A5 processor and has twice as much memory. It can operate at a higher resolution — 1080p, as opposed to 720p on the older box.
Turning the corner with iOS 8
Last week Apple pushed out a new build of the Apple TV software — version 7.0. The new release sports a more flattened interface and a different typeface used throughout, and also adds a new channel — Beats Music, Apple's recently-acquired premium music streaming service.
That update hasn't been pushed out to second-generation Apple TVs. They're relegated to version 6.2.1 instead. And it's unlikely that they will get the update. Here's why:
The second and third-generation Apple TV runs a variant of iOS, and the new Apple TV 7.0 software is the first release based on iOS 8. iOS 8's minimum system requirements exclude the original iPhone 4, which uses the same microprocessor as the second-gen Apple TV.
That's also why the third-gen Apple TV also gets features like Family Sharing and Ask to Buy (which allows kids to ask their parents to buy content they want). These are features pegged to iOS 8, specifically.
Living on the bleeding edge
Going forward, Apple may update the second generation Apple TV with bug fixes and other minor enhancements. New channels are even a possibility, as evidenced by the recent addition of FX Now, though the addition of Beats Music only to 7.0 sets a bad precedent. Chances are that we've seen the last of any major improvements for the second-gen Apple TV, however.
Third-gen Apple TVs have other unique features that the second-gen unit doesn't get, besides higher resolution support and the ability to run Apple TV software 7.0. Tap to setup is a feature unique to third-gen Apple TVs, for example: You can configure them using an iOS device running iOS 7 or later.
But If you thought you were off the hook just because you have a third-generation Apple TV, guess again.
There's a new feature in iOS 8 and OS X Yosemite called Peer to Peer AirPlay which lets you stream content from a Mac (running Yosemite) or an iOS 8 device to a nearby Apple TV without first connecting to the Apple TV's host Wi-Fi network.
This is a big boon for businesses that may want to offer up Apple TV-connected projectors for guests, but don't want to give them network access, for example. Same goes for your home — someone wants to show you a slideshow of their recent trip to the Caribbean, but you don't have to let them on your home Wi-Fi for them to share it with the party in the living room.
Only one problem: Apple says the feature will only work on the most recent third-generation Apple TV. The "Rev A" box which came out in March, 2013. That model uses a different graphics subsystem than the original third-gen Apple TV.
Having the Apple TV use a common platform for other Apple products (iOS) makes it easier for Apple to add new features over time. It's unfortunate that second-gen Apple TV customers are finding themselves with a product that's increasingly end-of-the-road, and even many third-gen Apple TV owners will find themselves with a product that doesn't work with the same feature set as the very latest one.
But that's the price of innovation, and we all have to decide when it's the right time for us to buy into a new technology understanding full well that if it's successful, it'll be incremented and improved until whatever we're using is out of date.
What's your take?
For my part, I'm still using a second-gen Apple TV and I'm pretty happy with it. Our main use for it is to watch Netflix and Crunchyroll content, and to stream music. So I'm holding off on replacing it with a new box for now. I'm hoping that Apple is working on a newer Apple TV with even more features than the current model has.
How about you? Are you using a second or third-generation Apple TV? Or does the Apple TV not interest you at all? What would it take for Apple to make a set-top box you'd use? Let me know in the comments.
Master your iPhone in minutes
iMore offers spot-on advice and guidance from our team of experts, with decades of Apple device experience to lean on. Learn more with iMore!