Can you jailbreak your iPhone, iPad, or AppleTV on iOS 5.1.1?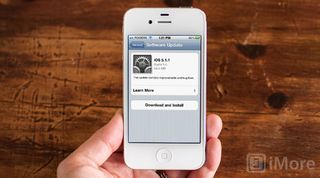 If you've been waiting on a jailbreak for iOS 5.1.1, an untethered version should be coming soon. That's according to pod2g. But is it coming to iPhone, iPod touch, iPad, and Apple TV, and which versions of each?
Here's the deal.
The new iPad
There is currently no jailbreak tool available that supports the new iPad under iOS 5.1.1 or iOS 5.1. Even though jailbreak developers showed off an iOS 5.1.1 jailbreak almost immediately after the software update was released, no tool has been made available and no timeline has been talked about. So if you're using a 3rd generation iPad, you'll have to be patient.
Apple TV
If you've got a 3rd generation Apple TV (1080p) you may have a little wait as pod2g is claiming his tool currently does not support it. Seas0nPass has been updated to support the 2nd generation Apple TV (720p) under iOS 5.1.1 and they're currently working on making it compatible with the new Apple TV.
So if you've got a 2010 Apple TV you can go ahead and update and re-jailbreak under iOS 5.1.1. If you've got a 2012 Apple TV, sit tight for now.
iPhone 4S and iPad 2
If you've got an iPhone 4S or an iPad 2, you're in luck. pod2g has successfully achieved an untethered jailbreak for both Apple A5-chipset powered devices under iOS 5.1.1. The Wi-Fi versions of the iPad 2 have already been tested and are confirmed to be working. The GSM and CDMA versions haven't been tested but should also be compatible.
I'd still recommend holding off on updating until an official tool is released with an official support list. If you've currently got a jailbreak you'd like to keep, stay away from iOS 5.1.1 for a little while longer.
Phone 4, iPhone 3GS, and original iPad
The iPhone 4 and first generation iPad, Apple A4 powered devices both, are also confirmed under pod2g's untethered jailbreak. The iPhone 3GS has not yet been tested but they believe it will also be supported as an untethered jailbreak under iOS 5.1.1.
You can currently tethered jailbreak the iPhone 4, original iPad, and iPhone 3GS via redsn0w but if you're on an earlier untethered version, I'd hold off over taking a tethered version and just wait to update to iOS 5.1.1 until an untethered tool is available.
As always, if you depend on a software unlock for your iPhone 4S, iPhone 4, or iPhone 3GS, it's probably smart to stay away from iOS 5.1.1 until an unlocking tool has been updated. If you've already updated your iPhone 4 or iPhone 3GS but saved your blobs, it may be possible to downgrade but if your baseband has been updated through a stock update, you probably won't be able to achieve your unlock again (for now at least).
So if you're unlocked, don't update your iPhone until a software unlock tool has been updated or a new one has been released.
Conclusion
Even though we have a working untethered jailbreak for iOS 5.1.1 confirmed, it's probably several weeks away and with WWDC 2012 right around the corner, iOS 6 could put a hold on whatever tools the dev teams may be working on.
If you're currently jailbroken and just can't live without it, stay where you're at. In the mean time, I'd save your SHSH blobs in case you need them in the near future.
Additional resources:
Can you jailbreak the new iPad, AppleTV, and iOS 5.1?
Get the best of iMore in your inbox, every day!
iMore senior editor from 2011 to 2015.
Unfortunately my springboard kept constantly rebooting at random so I was forced to update to iOS 5.1 because iTunes wouldn't allow me to restore to 5.0.1 again and rejailbreak. Oh well just a bad luck on my end :(

My text messages and data would not work and no matter how many times i called sprint they could not fix the issue after numerous network resets, data refresh and hard resets, only a restore could fix it and i too am stuck on 5.1

Im thinking not to Jailbreak my darling new iPad, but to patiently wait for iOS 6. I so want Siri on it.

Allyson...
This is the best update jailbraking info that I have read yet. You broke it down straight, short and to the point and by device. LOVED IT. Very informative. And just to let you know... I dont even have a Iphone. All I have is a nano 3g and a Apple tv(1st black ver) Imore as I now see will become part of where I read all the info needed to indulge myself in IOS needs. Nice site!!!!!!

I do accept as true with all of the ideas you have introduced on your post. They're very convincing and can definitely work. Nonetheless, the posts are very brief for novices. Could you please extend them a little from subsequent time? Thank you for the post.

There are countless tutorials on the main blog and in forums for novices. This was just to update us on how the newest jailbreaks are coming along.
It was perfect.

i cant jailbreak my iPhone4s on IOS5.1.1
it said i need to remove the itunes backup password,but what is it?can anyone help me?

I did the jailbreak on my 4S with 5.1.1 and after a couple of days I get a frozen screen with no reason, always have to reboot the phone. Any ideas why??

You really make it appear so easy together with your presentation however I find this topic to be really one thing which I believe I would never understand. It kind of feels too complicated and extremely huge for me. I am having a look forward to your next submit, I'll try to get the dangle of it!

can I jailbreak without a laptop or desktop to connect to? If not, how else can I download and convert youtube videos without deskt or lapt.