Jiggle Physics 115: Sony Buys Bungie; Pokémon Legends: Arceus Review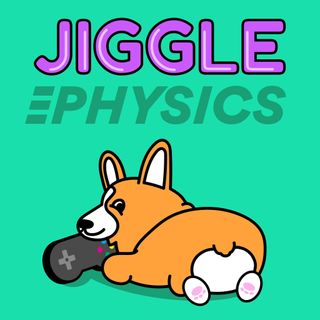 (Image credit: Jiggle Physics Art)
Originating from our sister site, Android Central, Jiggle Physics is a gaming podcast that covers consoles, PC games, and mobile. Check it out and subscribe!
This week, the gang talk about Sony's purchase of Bungie, Rebecca reviews Pokémon Legends: Arceus, and more.
Hosted by: Jennifer Locke, Carli Velocci, and Rebecca Spear
Got feedback? Hit up Podcast@androidcentral.com and tell us something!
LISTEN NOW:
LINKS:
Jim Metzendorf has been using Macs since 1994. He is a podcaster, freelance audio/video editor, and author of 'The Professional's Guide to Audio Podcast Production'. Jim also teaches audio production at a college in Cleveland, Ohio. Follow him on Twitter: @jmetzendorf
Thank you for signing up to iMore. You will receive a verification email shortly.
There was a problem. Please refresh the page and try again.