Apple's M3 MacBook Pro is made for users like me — 'fake pros'
I'm a fake 'Pro', and this is my confession.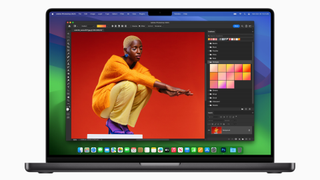 (Image credit: Apple)
Apple's M3 chips sure do look impressive, especially to an M1 Pro MacBook Pro owner like me. Both the M3 Pro and M3 Max look so fast that I would genuinely not know what to do with all that power. Yet it's the M3 version I've found myself most interested in, ever since the reviews came out for the laptop on November 7.
You see, I'm a "fake Pro". I've been lucky enough to own four MacBook Pros in my lifetime, and as I've mentioned before, I have no real idea why.
That's because, dear reader, I make a living by writing, and one of the best parts of that is that I can write on just about anything. I'll make notes on my iPhone, flesh them out on an iPad Pro, and then spin them into something readable on a Mac.
None of that requires anywhere near the power offered by the M1 Pro chip in my Mac, the M2 chip in my iPad Pro, or the A17 Pro chip in my iPhone 15 Pro Max.
It's a little like using a shotgun for a haircut - it's overkill to an almost comical degree, and even so, it's making an M3 MacBook Pro look very tempting to me anyway.
It comes in threes
This is entirely a problem of my own making, of course. I could quite happily use an M2 MacBook Air or an M1 model. They're already dropping in price due to Black Friday MacBook deals already making an appearance. But the reveal of a more affordable MacBook Pro with an M3 chip surprised me more than anything else, back at the 'Scary Fast' showcase.
There are very few things keeping me from moving from a 2021 MacBook Pro to this year's 15-inch M2 MacBook Air, but they're noticeable nonetheless.
One is the HDMI port, something the Air doesn't offer. I use it once in a blue moon, and I could easily grab a dongle, but hey, I like the option.
The other is the display. While the extra inch doesn't give me all that much pause (if anything, it'd be nice to fit my laptop into some bags I have), it's the quality of it. The display on the MacBook Air is beautiful - but having recently watched a couple of movies on my MacBook Pro, there's just nothing that compares to the 120Hz, Liquid Retina XDR display it offers.
A 14-inch, M3 MacBook Pro, though? That's a tempting proposition.
The price is right
For $1599 / £1699, it's now possible to get a MacBook Pro with an incredible ProMotion display, alongside great speakers, plenty of ports, and enough grunt for day-to-day tasks like mine (emails, Google Docs, Spotify) without sacrificing battery life.
That's still $300 more than the base 15-inch MacBook Air with half the storage, and I'll readily admit I'd rather have 16GB of RAM than the base MacBook Pro's 8GB, it's a pretty impressive deal with the caveat that I've not gone hands-on with one. It's almost an inverse 13-inch MacBook Pro M2.
Would I like it to come in that new Space Black shade exclusive to M3 Pro MacBooks? You betcha, but as a "fake Pro" I'll settle for Space Gray (yet again). And of course, there is the small matter of portability - the MacBook Pro, even at 14 inches, is still a chunky piece of tech that's not quite as easy to throw in a backpack as the MacBook Air is.
Still, if you've been looking for a Mac that exists between the Air and the Pro, Apple may have just built it, and somehow given me the MacBook I've wanted for years, but simply didn't know it.
Master your iPhone in minutes
iMore offers spot-on advice and guidance from our team of experts, with decades of Apple device experience to lean on. Learn more with iMore!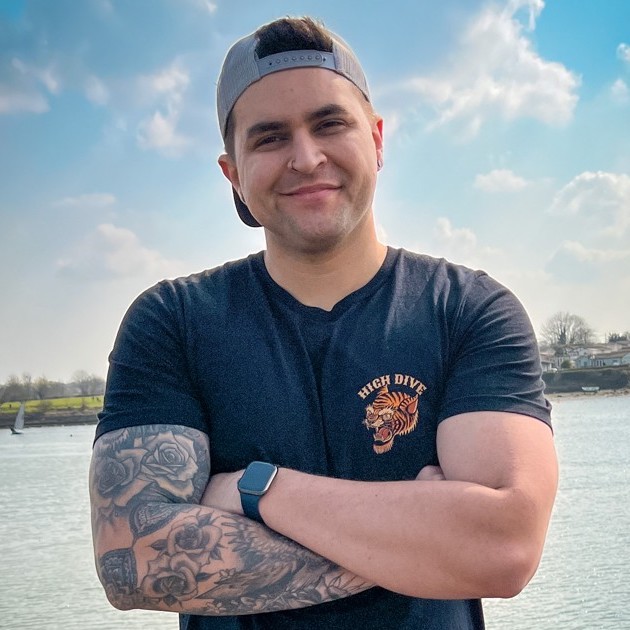 Lloyd Coombes is a freelance writer with a specialism in Apple tech. From his first, hand-me-down iMac, he's been working with Apple products for over a decade, and while he loves his iPhone and Mac, the iPad will always have his heart for reasons he still can't quite fathom.

Since moving from blogging to writing professionally, Lloyd's work can be found at TechRadar, Macworld, TechAdvisor and plenty more.

He's also the Editor in Chief at GGRecon.com, and on the rare occasion he's not writing you'll find him spending time with his son, or working hard at the gym (while wearing an Apple Watch, naturally). You can find him on Twitter @lloydcoombes.