5 reasons to watch MLS with Apple TV Season Pass — according to its soccer stars
We sat down with MLS soccer stars turned presenters Taylor Twellman and Bradley Wright-Philips to discuss what makes this season so special.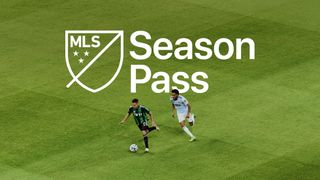 (Image credit: Apple)
It's been called 'the retirement league' by some detractors. But Major League Soccer, the US's answer to the Premier League, La Liga, and Serie A in Europe, is back — and this time, it means business.
With multi-billion dollar backing from Apple and an impressive app that packages up the iPhone maker's new MLS Season Pass streaming subscription, Apple is betting big on the increasing popularity of MLS not only in the US, but worldwide. And it's got good reason to — with big-name signings like all-time great Lionel Messi set to join the league, an upcoming World Cup tournament on US turf in 2026, and a host of rising talent, it feels like the stars are finally aligned for MLS success.
Ahead of the big-ticket MLS All-stars vs Arsenal game on July 19 at Audi Field in Washington, D.C, live on MLS Season Pass for Apple TV, we caught up with two MLS legends-turned-broadcasting hosts, Taylor Twellman and Bradley Wright-Philips, on why now's the perfect time to tune in. With more than 200 MLS goals between them, they make as convincing an argument off the pitch as they once did on it.
No blackouts
It's the bane of football fans across the globe — the complicated navigation of broadcast rights means that it's near impossible to catch every match from the Premier League, as exclusivity contracts put games behind 'blackouts' depending on your sports subscriptions or geographical location. For example, no football match can be broadcast on live television in the UK between 2:45pm and 5:15pm on a Saturday. Dan Sheldon from The Athletic puts it best "Wrexham's new North American fans could watch their Saturday 3pm kick-offs in League Two on ESPN+ but supporters in Wales have go to the ground."
The idea is in place to protect lower league football teams by forcing attendance versus staying home and watching the big match on TV. But equally, broadcast rights and TV packages make a utopia where all matches are televised almost impossible.
The MLS Season Pass on Apple TV Plus does away with that crazy complexity. By buying up the exclusive rights to the league, Apple can ensure fans get to see every single MLS game, no matter where they are in the world.
"Everything [Apple has] done is about the fan experience," says Twellman.
"I can't believe the Premier League fan in England cannot watch every game when Bradley and I can watch any game we want. That is unfathomable to me in this day and age."
"And for the MLS fan, we've always been second rate, we've always been chasing it. Apple came in right away and now we've got games Saturday night, you've got the MLS 360 show. All of a sudden they're being treated with the right respect. And that doesn't happen if Apple doesn't come along."
It's a far cry from previous broadcast plans for MLS.
"Just let this sink in your head," exclaims Twellman. "There were 65 different start times for matches in 2022. So you can't find a game. I was with ESPN for 13 years. I didn't even know what times my games were. So how are the fans gonna find it? Just Apple starting the relationship with that piece of paper, suddenly we're on the precipice of actually doing something big."
MLS Season pass makes an effort to introduce new comers to the dramas and intricacies of the league too, with Bradley Wright-Philips hosting the free-to-stream MLS 360 show — think a transatlantic Match of the Day, and you'll be on the right track.
"If you're new to it, just watch the MLS 360 show," says Wright-Phillips. "You don't have to subscribe for that, you get it for free. Just watch the MLS 360 show and you'll see. I'll promise you soon as you go into MLS 360 show, it's goal-goal-highlight-red card. It's just so much entertainment and then after that, then you can pick your team, then you can pick whatever you want to get into. Just watch the 360 show first."
"I think it's 40 to 55 games that are free throughout the year, too" adds Twellman. So you can watch the games and see some of that action."
A very competitive league (thanks to a spending cap)
A key difference between the MLS and other soccer / football leagues is that it's practically wide-open as to who could win each successive league. 'Super clubs' like the Premier League has, backed by the pockets of giant, sometimes shady foreign investment, can't occur in the MLS, as the league owns every club. There's an argument some of the drama is lost there for that reason too (there's no relegation from the MLS, as clubs pay to take part), but it does come with an interesting rule: a salary cap.
With a top-end cut off point for how much players can be paid, there's less of a wild difference between the talent attracted to the teams, levelling the playing field somewhat.
"The salary cap is the biggest reason why it stays so competitive," explains Twellman.
"But that's what all American sports are. There's a few nuances of baseball and basketball that you have to pay for a luxury cap — I'm not going to bore you guys with that. MLS has done a good job of buying into that and getting into that and that's why. I love to debate if you need five Super Clubs. But I also love what Major League Soccer has done as well. I think there's a debate on a middle ground there. And I think Messi is going to challenge that."
Those worrying that a salary cap may eventually prevent superstar signings to the MLS need not worry though — as Twellman reveals, there are loopholes that sometimes can be navigated, with Lionel Messi's unusual deal a great example or David Beckham's LA Galaxy deal in 2007 which saw the star earn a $6.5 million annual salary despite a salary cap of $2 million.
"The salary cap can still be manipulated. It doesn't mean the salary cap goes away, but MLS does not get enough credit on this side of the pond for how quickly they evolve and change. Major League Soccer is trying to get a culture where there's four major sports leagues — they evolve and change well, and they adapt. They're not naive. The greatest player ever is coming into this league. They're going to see what needs to be done and they'll do it.
"I would be stunned if I'm not sitting here two years from now, and Messi changed something. The MLS is not naive enough to ignore that growth is on our horizon. I just don't think any of us know what it is. And I think that's the exciting part. Heck, because they wouldn't be introducing Messi otherwise."
The World Cup is coming
If you're looking to prime yourself for the up-and-coming international talent that's going to be gracing our screens for the next three years, the MLS is the league to watch. Homegrown US stars still make up the backbone of the league, and it's here where the 2026 World Cup host nation will be honing its craft. The United States will host alongside Canada and Mexico to bring the World Cup back to North America, 36 years on from Diana Ross' infamous penalty miss.
"It's the rocket ship to the moon. 2024 Copa America is in the United States, 2025 FIFA Club World Cup is in the United States, 2026 World Cup is in the United States. So for the next three summers, all the eyeballs in the world of football and soccer from June to August are going to be on the United States" Twellman points out.
Host nations usually prove more dangerous at a World Cup than when playing overseas (Qatar being the anomaly), and the US will be fired up by the growing surge of interest in the sport in the US. While Apple may not yet have World Cup streaming rights, the 'Story so Far' in 2026 will have played out on the MLS Season Pass.
Multi-match simultaneous viewing
Apple's done a great job of making its MLS Season Pass app attractive and user friendly. You can track favourite teams, get quick access to highlights and stats, and even set reminders for upcoming games — handy, given you've unfettered access to every game in the League.
But one feature that will have other league's football fans green with envy will be the multi-view multi-match watching options. You can run as many as four simultaneous MLS streams through the app side-by-side, each with their own individual commentary tracks, and keep an eye on all the action from each game as it happens. Not unlike Apple's Stage Manager feature for Mac and iPad, the screens can be rearranged at will, letting you jump to a larger display for whichever match has hit a crucial point in an instant.
"Can you imagine the multi-view at the end of the season around playoffs, watching the games to make it into the playoffs?" says Wright-Philips.
"It's gonna be an amazing experience. You get in a room with all your friends who have multi-view and see who gets into the playoffs or who's going to be playing where. Those standings are changing every second."
Multi-view could kill off the need for elaborate multi-device set-ups to catch all the action and Apple's design language makes the feature far better here than we've ever seen before.
Amazing talent — and not just from the old-timers
From being the 'retirement' league it was long derided as, MLS is now a growing hot bed of must-watch stars — a fact not lost on the talent scouts that scour the MLS for new signings.
"If I was a Premier League fan in England, I would watch MLS because in the matter of three to five years my owner is going to be buying a player from MLS at some level," predicts Twellman.
"Miguel Almirón is a great example. Tyler Adams is a great example. The conversations that I have with scouts of the Premier League and the Championship, they're all over MLS already. If I'm interested in my football club and where I'm going. Like if I'm Brentford, (I'm giving you guys a little hint here), there's two MLS teams that I would be watching over the next two to three weeks, because they're looking at a player. So I think that's kind of cool.
"Thiago Almada is the first active Major League Soccer player to win the World Cup. And in the next few weeks there are going to be two or three clubs over here in Europe that are going to offer $25 million plus for him. Whether Atlanta goes for that, that remains to be seen."
It's worlds apart from the way the MLS was viewed just a few short years ago.
"The league changed for the better when the owners wanted to be a player on the world market," stresses Twellman.
"Because when Bradley came over and when I played (and it wasn't that long ago, you know), Preston North End came to Major League Soccer and offered $3.5 million for me that would, at the time, I'd have been the second largest transfer for any American player bar Clint Dempsey and Tim Howard. And at that time, the league was like 'no way we're not selling, players are not moving on'. Three years ago they collectively said we want to be a player in the world market.. And that's when this thing changed for the better because now they understand the value of Miguel Almirón playing for Newcastle playing at a high level.
"Now they've got the figurehead in Messi. I think it's hard to honestly articulate how to quantify that. And I think we won't until about four or five years into this partnership with Apple, but more so when Messi actually starts playing."
Golazo in red, white and blue
It's a tech-powered turnaround for the MLS, which in Apple has found a committed partner with the resources and tech to truly take the league global. And with it, Apple could change the way other leagues present their games too — there's certainly a sense that Apple and its MLS partners believe it is setting a new standard for sports entertainment with MLS Season Pass.
"I want you to picture yourself as whatever fan you are of whatever football club — you're in the Premier League, Championship, whatever it may be," says Twellman.
"And you're gonna see why the NBA owners, the NFL owners, why everyone who has looked at this over the last three or four months I talked to about it says, 'Holy crap'. Because you're gonna see how seamless it is to get anything and everything you want if you're a fan.
"I think 5, 10, 15 years down the road, when sports media is talked about, this is going to be the deal that changed it. Because this is the first deal of its kind — over 107 countries where you can listen to my voice for 20 seconds and then mute! But the point is when you see how easily accessible your love and your fandom is, across all the devices, it is insane. It's honestly gonna blow your mind. Why? Because it blew me away."
If you are already an Apple TV Plus subscriber, you can get MLS Season Pass access for $12.99/month or $39/season. If not, it'll cost you $14.99/month or $49/season. You can get a free one month trial at the moment.
Master your iPhone in minutes
iMore offers spot-on advice and guidance from our team of experts, with decades of Apple device experience to lean on. Learn more with iMore!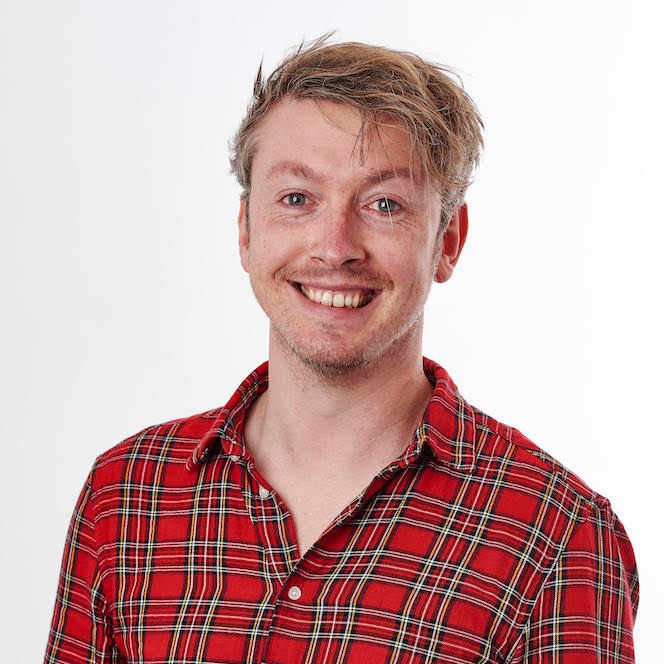 Gerald Lynch is the Editor-in-Chief of iMore, keeping careful watch over the site's editorial output and commercial campaigns, ensuring iMore delivers the in-depth, accurate and timely Apple content its readership deservedly expects. You'll never see him without his iPad Pro, and he loves gaming sessions with his buddies via Apple Arcade on his iPhone 14 Pro, but don't expect him to play with you at home unless your Apple TV is hooked up to a 4K HDR screen and a 7.1 surround system.
Living in London in the UK, Gerald was previously Editor of Gizmodo UK, and Executive Editor of TechRadar, and has covered international trade shows including Apple's WWDC, MWC, CES and IFA. If it has an acronym and an app, he's probably been there, on the front lines reporting on the latest tech innovations. Gerald is also a contributing tech pundit for BBC Radio and has written for various other publications, including T3 magazine, GamesRadar, Space.com, Real Homes, MacFormat, music bible DIY, Tech Digest, TopTenReviews, Mirror.co.uk, Brandish, Kotaku, Shiny Shiny and Lifehacker. Gerald is also the author of 'Get Technology: Upgrade Your Future', published by Aurum Press, and also holds a Guinness world record on Tetris. For real.