As rival streamers introduce ad-supported tiers, is Apple TV Plus missing a trick?
Is Apple missing a trick by keeping its show streamer a premium-only service?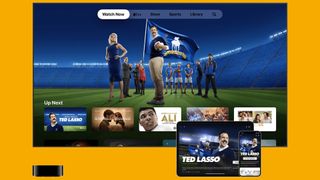 (Image credit: Apple)
Disney Plus will bring a new ad-supported subscription option to several countries across Europe from November 1, 2023, after launching the ad tier in the US in November 2022. This means that Apple TV Plus is the only major streaming service not offering a more affordable ad tier.
Netflix has a "Basic with ads" tier at $6.99 a month (its premium tier with 4K streaming and no ads costs $19.99), and even Amazon Prime has its free-to-view-with-ads channels baked into its interface. But for Apple TV Plus fans hoping to catch Severance season 2 when it arrives, the one-size-fits-all $6.99 a month option is all that's available. It's affordable compared to the competition, but it's also in line with the dramatically smaller catalogue of shows and movies Apple's exclusives-only library offers.
Could Apple tempt more viewers to its service with a more flexible approach? Disney's tiers offers a path to emulate in these cash-strapped times.
Disney's service options
Disney's approach shows the tiered options that Apple TV Plus could consider. The Disney Plus subscription plans that European viewers will be able to subscribe to from November 1 include Standard with Ads, Standard and Premium, with the amount of concurrent streams and video quality ramping up in line with the price a customer pays. As well as shaking up its subscription tiers, Disney has said it will also be cracking down on password sharing.
Disney's new Standard with Ads tier will be available in UK, France, Germany, Switzerland, Italy, Spain, Norway, Sweden and Denmark. It'll give viewers the service for £4.99 a month in the UK rather than the current £7.99 option.
In exchange for accepting adverts, you'll get a 1080p (Full HD) maximum streaming resolution, two device streams at once and no support for Dolby Atmos audio. The Standard tier will cost £7.99 in the UK and bring you all of that but without the ads.
As well as adding the cheaper ad-supported tier, Disney is also adding a third Premium tier for £10.99 a month. This might seem positive, different tiers for different budgets, right? But some of the high-end features from the current £7.99 subscription will now only be available with the more expensive Premium option.
Premium will have up to 4K UHD (ultra high definition) and HDR (high dynamic range) video quality, as well as four device streams and Dolby Atmos sound. You'll be able to download content in Standard and Premium.
Although it's great that Disney is adding a more accessible subscription offer, for many subscribers they'll either have to pick from a more expensive streaming experience or a slightly inferior one. And that may not align with Apple's 'best-of-the-best' approach to its products, pricing be damned.
Is it time for Apple to add adverts?
The Apple TV Plus 2023 line-up has already been impressive this year, with more still to come. We're particularly fans of the sci-fi offerings here at iMore, like Severance, Foundation and Silo.
But is Apple TV Plus missing a trick by not introducing a cheaper ad tier?
Granted, Apple has never been a brand to go cheap, always relying on the strength of its tech and premium price tag. This works well for devices, but it's hard to say whether the same model applies to streaming services when there's so much competition.
Rumors have been circulating for a while that suggest Apple is considering moving into ads on Apple TV Plus. Earlier in the year the company hired advertising exec Lauren Fry, which at the time The Information reported was "to help build a video advertising business for its Apple TV Plus streaming service."
Apple's service remains unique, at least in comparison to Netflix and Amazon, in that it only shows home-grown, Apple produced content. At present it means for a leaner catalogue, and a price point that remains in reach of the average consumer. Disney's content approach is similar, but can justify a higher asking price as it taps into decades of content from its vault. Apple is the new kid on the block in this respect, so finds itself in an interesting position — yes, it is one of the lower-costing streamers, but it also has less to watch. Perhaps as the years roll on and its catalogue expands, Apple will be forced to increase its pricing, and then face up to whether or not an ad tier makes sense to keep subscriber numbers up.
But just as we can't envision an ad-supported iPhone, it's just as hard to imagine an ad-supported Apple TV Plus fitting in with Apple's brand values.
Master your iPhone in minutes
iMore offers spot-on advice and guidance from our team of experts, with decades of Apple device experience to lean on. Learn more with iMore!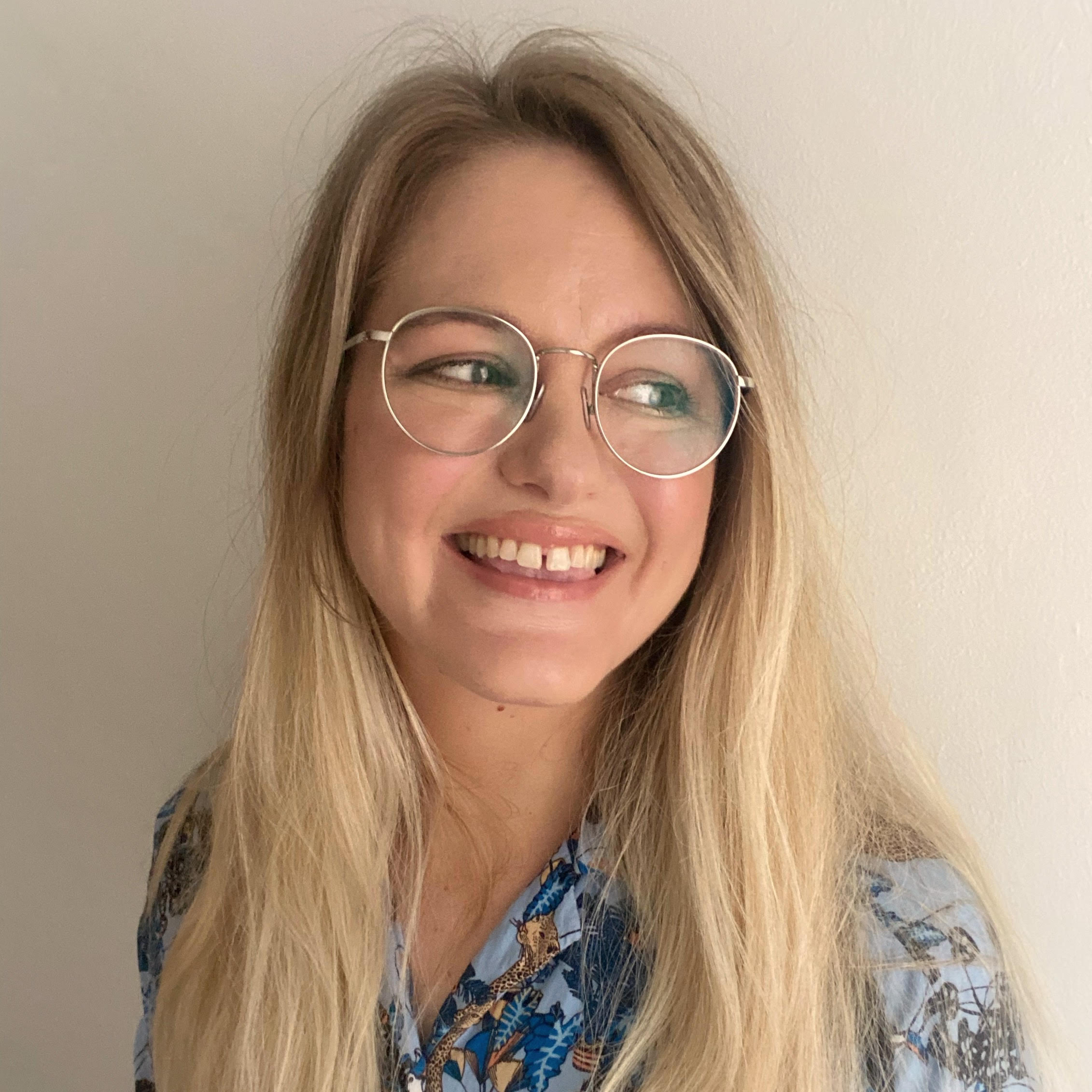 Becca Caddy is a contributor to iMore, as well as a freelance journalist and author. She's been writing about consumer tech and popular science for more than a decade, covering all kinds of topics, including why robots have eyes and whether we'll experience the overview effect one day. She's particularly interested in VR/AR, wearables, digital health, space tech and chatting to experts and academics about the future. She's contributed to TechRadar, T3, Wired, New Scientist, The Guardian, Inverse and many more. Her first book, Screen Time, came out in January 2021 with Bonnier Books. She loves science-fiction, brutalist architecture, and spending too much time floating through space in virtual reality. Last time she checked, she still holds a Guinness World Record alongside iMore Editor in Chief Gerald Lynch for playing the largest game of Tetris ever made, too.