What are Nintendo Gold Points and how do they work?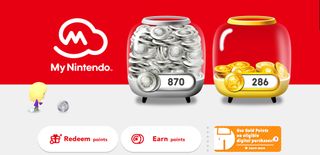 Nintendo recently announced that you can use your Gold Points towards the balance of game purchases. The real question is, how do you get these Gold Points and how do you apply them to the game you want to buy? Well, it may be a bit easier than you realize and the points are even easier to get!
How to Gather Gold Points
Every time you buy a game, you gain a certain amount of Gold Points whenever you purchase it for the Nintendo Switch, Nintendo 3DS, or the Wii U. So, if the game is $49.99, you'll gain 5% of that in Gold Points to your Nintendo profile. So, that would be 2.5 points, which would most likely round up to 3 points.
You also gain Gold Points for the physical copy games that you add to your devices, although it's not quite that much. For every physical copy game, you add to your Nintendo Switch, you get only 1% of the costs added to your profile. So, in the $49.99 case, you would gain .5 of a point, which would round up to 1 point.
Although it will take some time to gain some points in order to actually get a game for free, it's a great idea to get a little bit of a game paid for you. If you're a frequent buyer of games than this aspect will definitely be beneficial to you.
How to use Gold Points at checkout
When going to buy a digital game, you might be wondering how to use your Gold Points when you're checking out. It's rather simple and it will save you a few bucks as well. Here's a little step by step guide to help you save a bit of cash when checking out.
Search for your game.
Select it and hit Buy Digital.
Click on Change to acccess the Gold Points.
Select Use Gold Points to add them to the transaction.
Proceed with your Payment.
You have now used your points towards that game. It's nice to have a discount towards a game, even if it's not a whole lot right now. However, with this game purchase, you have also gained more Gold Points to put towards your next game.
What will you redeem your Gold Points for?
Let us know what you point your points towards in the comments below!
Get the best of iMore in your inbox, every day!
Hey you did the math wrong. For a $49.99 purchase on the eshop you get around 250 gold points, not just two. Also, for a $49.99 physical purchase, you get around 5 gold points. I'm not sure where you got these numbers from as finding the amount of gold points earned in a purchase is simple math.