Nintendo needs to fix the NSO Expansion Pack in 2022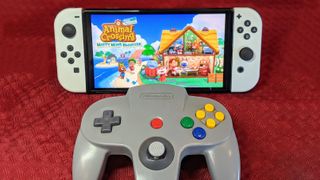 (Image credit: Rebecca Spear / iMore)
I have had mixed feelings about Nintendo Switch Online since its inception. It serves its purpose and the price makes it bearable, even more so since I got friends — uh, I mean, family members, and split the price through the Family Plan subscription. A small catalog NES and SNES games were only exciting for so long, though, and I began to long for more.
The Nintendo Switch Online + Expansion Pack was an exciting concept when it was first announced, until it wasn't. There wasn't much available at the beginning compared to the retro content in the base subscription, and while I was interested to Animal Crossing Happy Home Paradise, I acknowledge that it didn't appeal to everyone. The price also shot up exponentially, with me and my, ahem, family members needing to pay over double than what we did initially with the base plan. Overall, it was even more of a dud for me than the base subscription, because I knew how great it could be, but refused to be.
Pinching pennies
When Nintendo first announced that online play was being revamped and would no longer be free as it was on the majority of other systems, I definitely raised an eyebrow. Yes, corporations put profit over everything, but what set Nintendo apart from other companies like Sony and Microsoft was how it placed emphasis on consumer enjoyment in both local and online multiplayer. It did try paid online before with concepts like the Satellaview on the SNES or the GameBoy mobile adapter used in Pokémon Crystal, but those never took off fast enough to make it outside of Japan, trailing off into obscurity.
For me, the only incentives to subscribe were online play and cloud saves, and there were definitely times where I questioned whether the service was worth it at all. Games like Pokémon Sword and Shield didn't even support cloud saves, meaning that it was possible for me to lose all my precious Pokémon. Animal Crossing: New Horizons only let you backup your island through a separate service, but needed an active Nintendo Switch Online subscription to do so. I was one of the few who needed to transfer their island before the Island Backup Tool was available, which meant I had to send Nintendo multiple emails and even call them to get my island back. As more games released, things got more tedious.
An irritating iteration
Just when we began to yearn for more retro games on the NSO service, or at the very least a Nintendo 64 Classic Mini console, Nintendo announced the Nintendo Switch Online + Expansion Pack as an add-on to the base subscription service. It was supposed to offer more games and exclusive features on top of everything in the base subscription. Nine Nintendo 64 games and 14 Sega Genesis titles were announced. But what would the price be? Well, nothing was mentioned until it was quietly slipped into the October 2021 Animal Crossing Direct, where we learned that we'd have to pay more than double the price for half as much.
I saw some musings that the inclusion of the Happy Home Paradise DLC made it worth it, as it was a $25 purchase on its own, so you were "only" paying an extra $5 for the expansion pack. But Happy Home Paradise would be yours forever if you bought it on its own, so that meant you'd have to continue for a $25 content package every year by that logic. Besides, Animal Crossing, despite having sold extremely well, serves a specific audience. Even amongst Animal Crossing fans, interior design may just not be interesting, so it didn't justify the price in my opinion.
A dripping tap
When Nintendo Switch Online originally released, we received one or two NES, and later, SNES games every month. Understandably, the first-party titles eventually all made their way to the system, so lesser-quality titles were ported with larger gaps between releases. Then, things more or less went quiet.
It's understandable that Switch Online wouldn't receive as much Nintendo 64 content, as the library was significantly smaller at 393 games compared to 716 titles on the NES and 1,757 games on the SNES. However, there was no mention of what games would be coming next, or how often we would get access to new games. What games did release ended up having technical issues, with extreme lag in some games and the inability to remap controls in others.
Eventually, Paper Mario was announced in a tweet, to be released around two months after the Expansion Pack's debut. Later on, Banjo Kazooie was announced for the service, with a vague release window of January 2022. Given that Nintendo must have been planning this for quite some time, it seems strange that the audience isn't being given much information. The communication from Nintendo is lacking, which is disappointing. Who knows when the next game will release? Not us, and it's frustrating that we're paying for a service with so much up in the air.
How do we fix it?
Just like any relationship, the most important thing Nintendo needs to work on is communication. I imagine that many fans of Nintendo's products, like myself, wouldn't necessarily be upset that games might be delayed. However, I'd at least like to know what I'm in for when paying for a product. More than double the price of the base subscription should, in my opinion, provide me with equal value.
While I did express indifference towards the inclusion of the Happy Home Paradise DLC, I don't think it's necessarily a bad idea. Nintendo doesn't do DLC a lot but when it does it goes pretty well, and could use these $20 game expansions as incentive to get you to pay for online service. With Splatoon 3 on the horizon in 2022, I could see Nintendo including the Octo Expansion DLC from Splatoon 2 to build hype for the upcoming game. The same goes for the DLC for The Legend of Zelda: Breath of the Wild, which could potentially get some lapsed players back into the game in anticipation for the sequel to Breath of the Wild. There are so many great games on the system that would greatly benefit from this sort of advertisement.
While Game Trials are a neat Nintendo Switch Online feature, I don't think they're used nearly enough. I'd argue that in order to compete with Microsoft's Game Pass service, Nintendo should offer new first-party titles as Game Trials after their release exclusively for Expansion Pack subscribers. Even if the trials retain their one-week time limit, it would incentivize more people to subscribe for a chance to check out new games upon their release. With the post-trial sale that comes with most Game Trials, Nintendo may get more people to purchase first-party titles instead of potential customers waiting for the rare moments Nintendo reduces game prices.
Members of the My Nintendo program used to receive special targeted discounts for Nintendo 3DS and Nintendo Wii U titles. These all but vanished with the release of the Nintendo Switch, and I kind of miss them. I got special offers for my birthday, which allowed me to purchase some games I may not have bought at full price. Offering exclusive discounts and offers for Expansion Pack subscribers would feel like Nintendo appreciates customer loyalty a little, even if it does continue to weasel money out of our pockets.
Lots of potential, little effort
With such a dedicated, loyal, and sometimes almost too forgiving fanbase, Nintendo could do so much for its online services. It's a company that prides itself on the end user experience being genuinely fun and enjoyable. However, all I feel towards Nintendo Switch Online and the Expansion Pack is annoyance. There's just simply not enough to keep me engaged, and I've already planned on canceling my subscription next year if nothing substantial is added. There is so much promise in this service, but with lackluster features and poor communication, I can't help but feel betrayed if this isn't remedied in 2022.
Master your iPhone in minutes
iMore offers spot-on advice and guidance from our team of experts, with decades of Apple device experience to lean on. Learn more with iMore!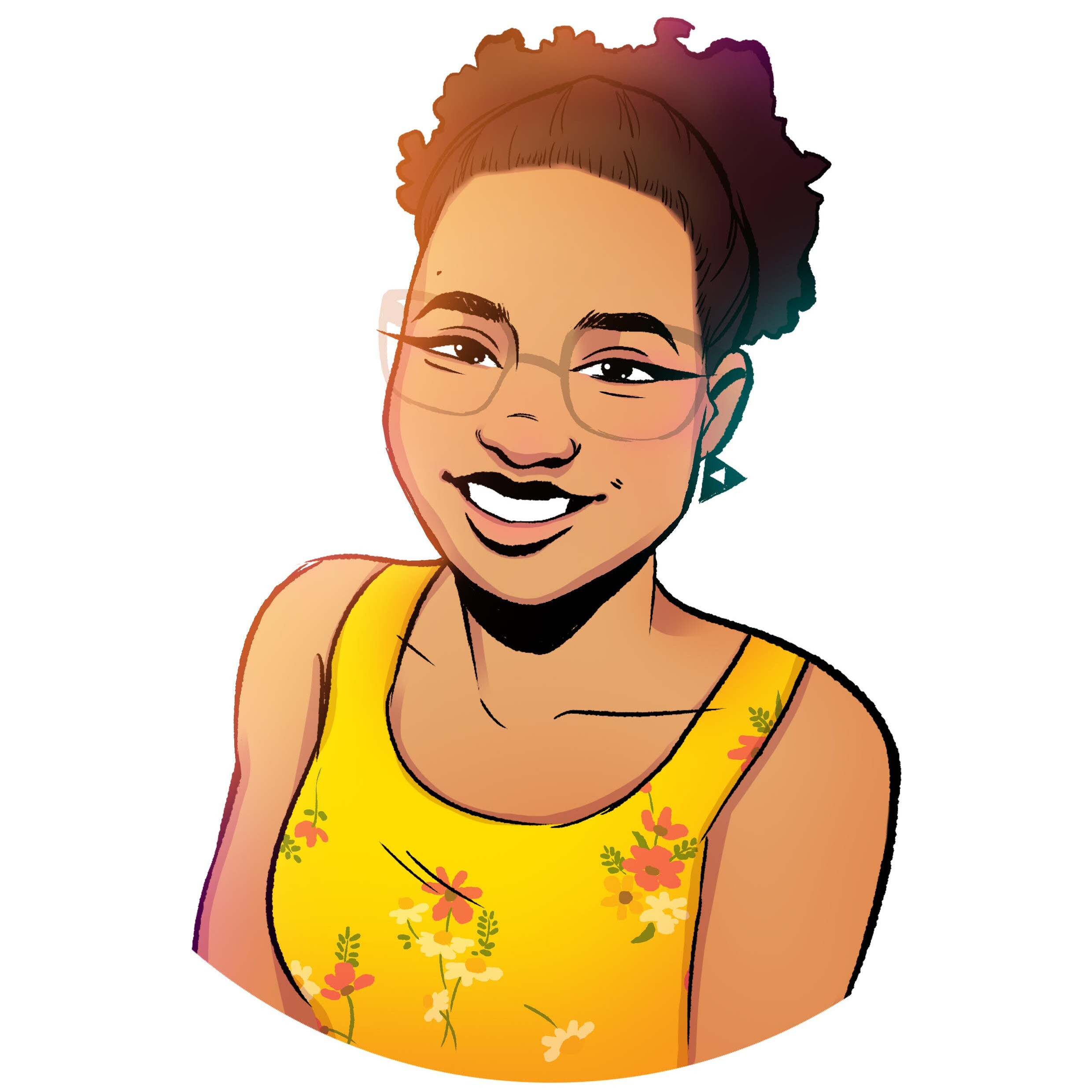 Nadine is a freelance writer for iMore with a specialty in all things Nintendo, often working on news, guides, reviews, and editorials. She's been a huge Nintendo fan ever since she got to pet her very own Nintendog, and enjoys looking at Nintendo's place in the video game industry. Writing is her passion, but she mostly does it so that she can pay off her ever-growing debt to Tom Nook. Her favorite genres are simulation games, rhythm games, visual novels, and platformers. You can find her at @stopthenadness on Twitter, where she'll more than likely be reposting cute Animal Crossing content.