Pandora's Day Pass will offer ad-free listening for a dollar a day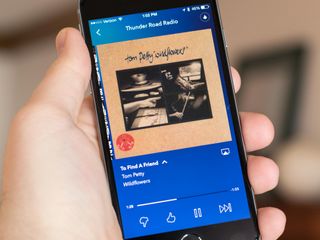 Pandora has a new way for infrequent users to listen ad-free with the newly-announced Day Pass. With the feature, users will be able to subscribe to Pandora One, the service's typically subscription based option, for one day for 99 cents.
A Pandora One monthly subscription runs $5, so it's debatable how useful the Day Pass really is. Still, if you have a long trip or party coming up and only plan on taking advantage of Pandora's ad-free option for a day or two, it's not a bad option. The Day Pass will be available via the Pandora settings screen starting on Thursday, September 10. If you want to see what Pandora One is like without spending a penny, you'll be able to do so a day earlier on September 9 when Pandora goes ad-free for a day to celebrate its 10th birthday.
Source: Pandora (opens in new tab)
Get the best of iMore in your inbox, every day!
If they really get the word out I think this is a great option. I'm not a huge fan of Pandora but this is a good move.

It's really a wonderful advice and I would like to back soon to this site for getting more updates. http://www.essayscouncil.com

Better still, get Apple Music for $9.99 and get music ad-free for 30 days.