Pandora's new Thumbprint Radio station is full of songs that have your 'thumbs up'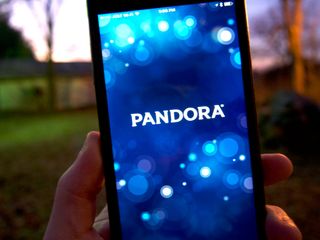 (Image credit: iMore)
Pandora, a popular streaming music service, has just added a new, and highly personalized, radio station to its lineup based on the history of each user. It's called Thumbprint Radio, and each subscriber will get a different list of songs, based on their history of giving the "thumbs up" to tracks on the service.
Pandora says that each users' Thumbprint Radio station will continue to change based on new tracks that users "thumb up", and it will also throw in some songs that the service thinks you will give your thumb of approval. Each person's station can also be shared with others. It will appear after a user has at least three stations with four "thumbs up" on each. This is similar to what the rival Spotify service does, as it also offers curated music for each user.
Source: Pandora (opens in new tab)
Get the best of iMore in your inbox, every day!
I have been writing professionally about technology and gaming news for 14 years.
I thought Pandora was doing this all along. Whatever they are doing, keep it up! Pandora has been the one music site that never I don't have to fiddle with as it just plays songs I love, love, love. I always thought this was the case because I conditioned it throughout the years with my thumbs up. Plus, they continually add versions of songs I like that I didn't know existed. I have found many new bands because of Pandora, including my current fave, Grouplove.

I always thought this as well but that's not the case. I only just found out that "Thumbs Up" and "Thumbs Down" in one station do not carry over into other station, or even when in shuffle mode. I noticed this because I was in the car listening on shuffle and I kept hearing songs I knew I had disliked in the past, so I looked when I got the where I was going and sure enough, as I scrolled through the songs that had played, I was seeing many thumbed downed songs. Example, If I'm in a classic rock themed station and like a Beatles song, that same song will not be liked if I go to the Beatles station, it's this way for dislikes as well. And again, those likes and dislike also do not carry over into shuffle. All shuffle apparently does is play songs based on all my stations, and not based on my likes and dislike.