Phone Different Podcast 32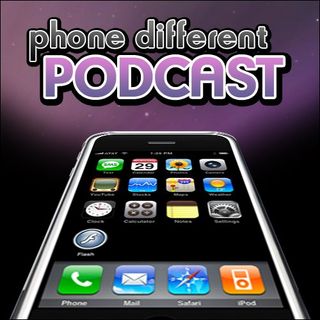 This week, Rene manfully takes Mike's place in the podcast as we talk about our MacWorld predictions.
News
MacWorld

No Steve
iTablet
Apple Media Server
iPhone Nano

Case-based rumors
Color Pics Fake
If it happened

iPhone 3G Unlock
Speaking of Holiday Gifts, App Store Boomlet
MobileMe Fixed Up
New MultiTouch Patents Point to Cut and Paste
iPhone Pro: Do. Not. Want.
Et Tu, Twitter?
State of the Apps
AT&T Outage
Round Robin
How To
Have you seen our sweet howto index?
Store
Community
Thanks to Paul and Shaun for contacting us!
Credits
Thanks to the the iPhone Blog Store for sponsoring the podcast.
Our music comes from the following sources:
Get the best of iMore in in your inbox, every day!
Thank you for signing up to iMore. You will receive a verification email shortly.
There was a problem. Please refresh the page and try again.