Photos for OS X Yosemite: Explained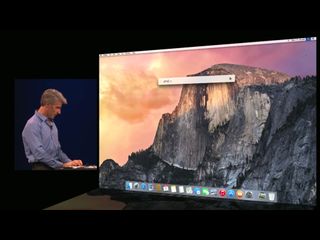 Photos for iOS 8 brings significant enhancements to the iPhone, iPod touch, and iPad, including the new iCloud Photo Library, favorites, smart search, smart editing, custom photo and sharing extensions, and PhotoKit so developers can get in on al the action. Apple announced it at WWDC 2014, and then they did something unexpected — they announced Photos would also be coming to the Mac. Rebuilt from pixel to bit, Photos for Mac won't arrive with OS X Yosemite this fall, but will arrive sometime early next year. So what does all of this mean for existing iPhoto and Aperture customers, and, going forward, photography on the Mac?
iPhoto, Aperture, and OS X Yosemite
The first and most important thing to understand is that, when OS X Yosemite ships this fall, both iPhoto and Aperture will continue to work just like they do on OS X Mavericks today. Both will still be available in the Mac App Store. Existing iPhoto and Aperture libraries will all still open, and existing iPhoto and Aperture tools will continue to "just work". Everything will be right in the universe.
Next year, after the new Photos app for Mac is released, Apple will remove iPhoto and Aperture from the Mac App Store. You'll still be able to keep and run your old copies, but Apple will no longer be updating or improving them. However, at some point in the future, they'll be outdated enough you'll want to move on.
Moving from iPhoto and Aperture to Photos for Mac
Come early next year, you'll be able to migrate your existing Aperture library to the new Photos app for Mac. When you migrate, all your albums, folders, keywords, and captions will move from Aperture to Photos. All the non-destructuve edits you've applied to your Aperture photos will be preserved in Photos, and preserved non-destructively. Likewise, if you use iPhoto, you'll be able to migrate your library over to the new Photos app as well. (Aperture and iPhoto libraries are already compatible, and have been shareable since versions 3.3 and 9.3 respectively.)
In terms of organization, Apple has shown that the same, automatically generated Years, Collections, and Moments views that currently exist in Photos for iOS will be implemented in Photos for Mac, as will Albums. How existing iPhoto Events get mapped, be it to Moments, to Albums, or to something else, remains to be seen.
Shared photos will keep track of all your Shared Photo Streams, likely including the automatic shared family album set up as part of Family Sharing on iOS 8.
There's also a Projects tab in Photos for Mac, though we'll have to wait and see how that maps to projects as they currently exist in iPhoto and Aperture. Likewise, Apple hasn't said how "special" albums like Faces or Places will be handled, but hopefully more information will be made available about that as Photos for Mac gets closer to release.
The important part here is that, wherever you're accustomed to finding a photo or video in Photos for iPhone or iPad, that's where you'll be able to find it in Photos for Mac. When it comes to learning and remembering, less really is more.
Bringing Photos to the iCloud
iPhoto and Aperture are, by modern standards, old apps. They were built in an era before iOS and before iCloud and while they've had some interface and compatibility layers bolted on, they were never rebooted the way iMovie and Final Cut Pro were in terms of interface, or Pages, Numbers, and Keynote were in terms of compatibility. Not until now.
With Photos, Apple is saying pictures and video — our memories — are so important they're going to make them an integral part of iOS, OS X, and iCloud at the system level. They're going to make Photos not just an app but a service for everyone on every Apple device.
Hundreds of millions of people own an iPhone, iPod touch, and/or an iPad. Increasingly, more and more of them own a Mac as well. Apple wants to make sure that anyone with both an iOS device and a Mac gets a seamless experience with their photos, same as they already get with everything from their iCloud mail to their iTunes music to their iWork documents.
To accomplish all this, Apple is introducing iCloud Photo Library. Built on their new CloudKit service, iCloud Photo Library will make sure every picture and video you take, import, save, or otherwise bring into Photos is synced to all of your Apple devices, including iCloud.com, along with its organizational information and any and all non-destructive edits you've applied to it.
What's more, all your pictures and videos will be stored (and backed up) on Apple's servers, at full resolution, in its original format — including RAW. Apple is using "nearline storage" for this, so the most recently added and accessed pictures and videos are kept locally, optionally at device-optimized resolution, and immediately available to you. Older and less frequently accessed pictures and videos are kept online so they don't end up consuming all your local storage, but can be re-downloaded quickly any time you want them.
Think about it as a hybrid drive, but instead of HD/SSD fusion, it's local/cloud fusion. It's concept that's been employed in data management for years, and it's something Apple's been doing for music for a while with iTunes Match. While it might not sound as important on the Mac as it does on smaller capacity iPhones and iPads, MacBooks are mobile devices too. A MacBook Air starts at 128GB of SSD storage, so photo library size matters on OS X as well.
Making Photos smart
Apple has only provided a brief demo of Photos for Mac. Exactly how much of Photos for iOS 8 makes its way into Photos for OS X Yosemite, and what Mac-specific features are implemented remains to be seen. However, based on what was shown off at WWDC 2014 — understanding that features in pre-release software can and will change — auto-enhance, crop, filters, redeye removal, retouch, and rotate tools are all in place.
Being able to find your photos is also a high priority for Apple. The ability to hit a heart-shaped button to favorite a photo or video is visible in the demo, as is a search box. Photos for iOS uses a similar search box to access smart filtering — nearby, one year ago, favorites, and home — that let you quickly find photos and videos geotagged close to your current location, taken a year ago from the current date, those you've hit the heart button on, and those geotagged to where you live. It also includes the new smart search feature which lets you find photos and videos based on based on months of the year, city and other location names, and the titles of your albums. Both make just as much sense on the Mac.
Apple did demonstrate the same smart editing tools on the Mac as on iOS. With them you can perform quick adjustments to light, color, and black and white, or to dive deeper into exposure, highlights, shadows, brightness, contrast, and black point, into saturation, contrast, and cast, and into intensity, neutrals, tone, and grain.
Depending on your time and interest in a particular photo, you'll be able to go from a single click to a couple of sliders to detailed, granular adjustments. And any and all changes you make will be non-destructive and synced via iCloud Photo Library to all your other devices.
Extensions are the new plugins
The Extensibility feature coming to both OS X Yosemite and iOS 8 is like a new, more visible, more accessible version of plugins. They're system wide but can also be content specific. With sharing extensions, social networks and upload services like Pinterest will be able to appear inside the default Share Sheet alongside Messages, Mail, Twitter, Facebook, and Flickr. Any social network or upload service that wants to can make a share extension so, very literally, the cloud's the limit when it comes to options. Whatever you choose to use, you'll likely be able to find for Photos.
Although Apple hasn't said anything about photo-specific extensions for OS X, they have said action extensions will be there, and it's hard to imagine a plugin-like architecture for filters and transformations won't evolve around Photos as well.
Bottom line
With Apple bringing Photos to the Mac, and with the eventual retirement of iPhoto and Aperture to follow, some level of concern is inevitable. For casual photographers Photos will almost certainly end up being a better, more consistent, more approachable app to use than anything that's come before. For professional photographers, however, the answer won't be as clear.
I've been using Photoshop for decades and Aperture for years. I don't use Lightroom because, for me, it doesn't make as much sense as either Photoshop for pixel-level editing or Aperture for more general editing and organization. Rather than try to force myself into moving from Aperture to Lightroom pre-emptively, I'm going to use the time afforded by Aperture's OS X Yosemite compatibility to wait and see. I'm going download Photos for Mac when it arrives early next year, I'm going to give it a fair try, and I'm going to determine for myself if and how much it can replace Aperture for my needs. My guess is quite well, because a seamless experience between iOS and OS X is incredible valuable to me.
Other people's needs will be different, of course. Just like when iWork was relaunched with compatibility between iOS, OS X, and iCloud, some features were lost. A few of those, including major ones, have since been added back. Extensibility support might take the edge off. Developers could come up with extensions that not only fill gaps but add entirely new capabilities. However, while Photos will likely end up being better for the vast majority of people, it may not end up being better suited for everyone, no more than iPhoto or Aperture are today.
The important part is this — Photos for Mac isn't stuck with an aging codebase from a bygone era, struggling to keep up. It's new and built for now. Apple is working on it and it'll benefit from all the effort and attention they're pouring into not only the Mac but iOS and iCloud as well. Photos is their new foundation for picture and video handling.
Photos is the future.
Master your iPhone in minutes
iMore offers spot-on advice and guidance from our team of experts, with decades of Apple device experience to lean on. Learn more with iMore!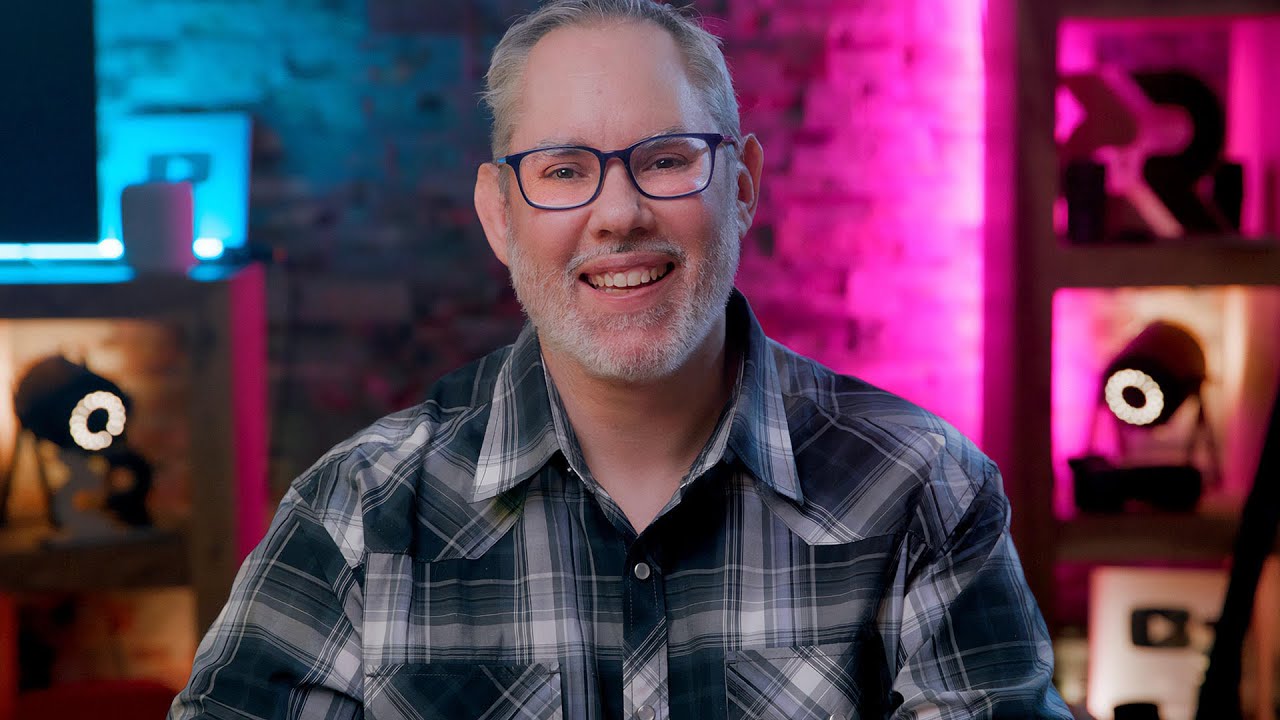 Rene Ritchie is one of the most respected Apple analysts in the business, reaching a combined audience of over 40 million readers a month. His YouTube channel, Vector, has over 90 thousand subscribers and 14 million views and his podcasts, including Debug, have been downloaded over 20 million times. He also regularly co-hosts MacBreak Weekly for the TWiT network and co-hosted CES Live! and Talk Mobile. Based in Montreal, Rene is a former director of product marketing, web developer, and graphic designer. He's authored several books and appeared on numerous television and radio segments to discuss Apple and the technology industry. When not working, he likes to cook, grapple, and spend time with his friends and family.