Plex live TV - Everything you need to know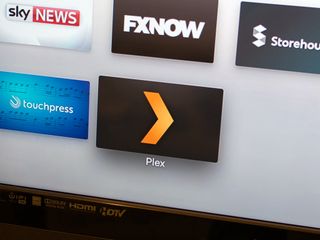 Plex is one of the most powerful, yet easily accessible home media center applications on the planet. On a constant quest to reinvent how we think about televisions and how we consume our own media, the latest addition to the pile is live TV.
For a while now you've been able to use Plex DVR to record your favorite shows, but being able to actually watch them live in the Plex app has been MIA. That's now changing, and here's what we know.
What's actually new with Plex?
The latest feature update adds live television capabilities to the client apps, along with a front-end for the DVR. In the past you had to interact with Plex DVR in the web app, but not anymore.
How much does it cost?
If you're already a Plex Pass subscriber, absolutely nothing! Live TV is being rolled into the Plex Pass subscription, which costs $4.99 a month, $39.99 a year or $119.99 for a lifetime license.
What devices can I watch live TV on?
The short answer is, all of them. Eventually, Plex will be rolling out the feature to all of its applications on all platforms. The initial launch was limited to Android TV, the iPhone, and the iPad but the Apple TV is the latest to get it.
You said Apple TV?
That's right! It took a little longer than we anticipated but Plex Live TV is available to Apple TV owners as of August 2, 2017. To make sure you get in on the action make sure you're running the latest version of the Plex app for Apple TV.
This also means you're now able to schedule and watch back live recordings all from your Apple TV without having to go to your Mac or PC. DVR is also leaving beta as of the time the Apple TV app gets updated.
Sounds great, how do I set it up?
If you currently use Plex DVR, then you're good to go. If not there's a fairly easy setup process. Hit the link below for a step-by-step.
How to record live TV shows with Plex DVR
Do I need any special hardware?
You'll require a regular digital TV antenna and a tuner that can interpret the signal and then relay it to Plex. Initially, Plex live TV support will be limited to the SiliconDust HDHomeRun products, but more will be rolled out over the coming months.
Is this limited to the United States?
No! Plex appreciates its global audience and this is very much an international rollout. If you can currently get Plex DVR you'll also get live TV, but the important thing to note is Plex supports the signal standards for all corners of the globe.
How many channels can I watch at once?
Plex live TV can watch two channels, record two channels or watch one and record another. However, if you have more than one tuner device, say, a pair of HDHomeRun Connects, this will double your allowance. The software is intelligent enough to recognize more than one device and for the end user, there will be nothing to indicate if they're switching between them.
Where do I sign up?
Hit the Plex website to sign up for both your free Plex account and your Plex Pass subscription to get going with live TV. Make sure to grab the iOS app at the link below.
Download Plex from the App Store
All about Time Shifting
Alongside the arrival on the Apple TV, Plex is introducing Time Shifting for its Live TV offering. This allows you to pause, rewind and fast forward live TV as you can on many regular cable TV boxes. Find out more on the Plex blog
Updated August 2, 2017: Added new information regarding the arrival of Live TV to the Apple TV and the all new Time Shifting feature.
Master your iPhone in minutes
iMore offers spot-on advice and guidance from our team of experts, with decades of Apple device experience to lean on. Learn more with iMore!