Project Titan: The evolution of the Apple Car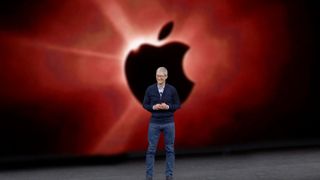 (Image credit: iMore)
January 24, 2019, Lora Kolodny, Christina Farr, and Paul A. Eisenstein, writing for CNBC:
That we keep getting reports on the inner workings of a special projects group within Apple is surprising. That Apple commented on it is startling. We'll get to that in a hot minute but, first, what is Project Titan really? And why does it seem to be changing year after year?
Don't want to read? Watch the video and subscribe for more!
A Thousand Nos
People at Apple hated their phones, true enough, which is why we got the iPhone. But they loved their cameras, their watches, and yeah, their cars. Which is why we've got the iPhone camera, the Apple Watch, and why we may one day get the Apple Car. Or not.
Apple has hundreds of billions of dollars in the bank. As I've said numerous times before, they have the money to prototype anything and everything any blogger, YouTuber, or analyst can imagine, and more, and typically do, years before it occurs to any of us.
The only way you get to a thousand nos for every yes — A nod to the video Jony Ive's design group debuted years ago — is to prototype 999 things you're going to say no to. Including things that may end up being cars or car-adjacent.
Titan: Act One
Before he passed away in 2011, Steve Jobs reportedly told John Markoff of the New York Times that:
In 2013, during the Samsung trial, Phil Schiller said:
Then, in 2015, Daisuke Wakabayashi and Mike Ramsey, writing for the Wall Street Journal:
Asked about it a couple of months later at the Recode conference, Apple's head of operations, Jeff Williams, said:
The original Project Titan began under Senior Vice President of hardware engineering, Dan Riccio and vice-president Steve Zadesky. Post-Steve Jobs, Apple has had other members of the executive team Shepard the bigger projects, much like Jeff Williams continues to do with Apple Watch.
Where Purple, the original iPhone project, heavily leveraged existing iPod and Mac talent, and Gizmo, the original Apple Watch project, iPhone talent with a strong injection of horology and fashion, Titan is something further afield. Both technologically and logistically.
Apple never made a typewriter, they made a computer for your desk. Never a phone, but a computer for your pocket. Never a watch, but a computer for your wrist.
Similarly, rather than a car, Apple would be making a computer for the road. But, just like the desk computer needed a keyboard and a chassis, the pocket computer needed multitouch and accelerometers, and the wrist computer needed a Digital Crown and heart rate monitor, the road computer would need ways to interact with both humans and the world around it. But at a complexity level unlike anything Apple had ever attempted before.
Ram slots, antennas, and swappable bands are one thing. Drive trains and traction controls, steering and breaking systems, never mind LIDAR and all the sensors you'd need to enable a computer to move on its own through time and space.
For the software team, Apple couldn't afford to let Titan run rampant through the existing ranks the way Purple did at the time — they still had iPhones and iPads and everything else to ship — but it attracted its fair share of both internal talent, and people who had left the company but felt compelled to come back by the idea of once again engineering the future.
Also, and critically, where Purple was locked down inside Apple, Titan was locked down in another city entirely. Close by, sure, but outside The Loop.
That led to something interesting. Where Purple was a product very much of Apple and Apple's culture at the time, from the Mach kernel to Objective C to the radar bug tracking system, being outside of Apple HQ, did Titan really have to?
It had been a long time since NeXT had taken over Apple and replaced the original Mac OS with OS X. Something that would set the company up for its next 20 years. But what about after that? There was no next NeXT to buy, and would the Apple of the present, unlike the Apple of the past, really need to look outside for something like that anyway?
What if, instead, Titan could also be used to figure out the future. One beyond Radar, beyond Objective C, even beyond Mach?
On campus, using mostly Apple engineers, even though iPhone and Watch are distinct products, they've always been distinctly Apple products. Off campus, using Apple engineers and new blood, what kind of product could Titan really turn out to be? On campus, using existing technologies, iOS, watchOS, and tvOS are effectively all branches of the same tree. Off campus, could TitanOS become an entirely new tree?
We'll probably never know. At least not in any way that resembles those heady, early days.
Titan: Act Two
Steve Zadesky left Titan in early 2016, citing personal reasons. In July of 2016, Daisuke Wakabayashi, writing for the Wall Street Journal reported:
With Mansfield on board, who had previously been senior Vice President of hardware at Apple before Riccio, there was no reason for the project to stay in Riccio's org. And, in order to set a tighter focus and a stricter timeline for deliverables, Titan shifted away from pre-mature hardware work and grandeur software dreams, and began to focus on the core technologies needed to prove autonomy would work at scale.
For example, ingesting the world around it, understanding it, and learning how to interact with it.
Apple's already shipping computational photography, computational audio, and ARKit systems that need to leverage those kinds of technologies to understand how to process images, model acoustics, and identify environments. Computational driving is just a lot, lot more complicated.
July 28, 2016: Mark Gurman and Alex Webb, writing for Bloomberg:
QNX is a UNIX-like, microkernel-based real time operating system, often embedded, and used for anything and everything that requires incredibly high levels of reliability, like nuclear power plants, submarines, and, you guessed it, cars. .
June 13, 2017, Alex Webb and Emily Chang, writing for Bloomberg: (https://www.bloomberg.com/news/articles/2017-06-13/cook-says-apple-is-focusing-on-making-an-autonomous-car-system)
August 9, 2018, John Gruber, writing for Daring Fireball:
Since it's unclear what supply-chain sources Kuo could tap so early, and since the first law of Apple Products says Nothing Unannounced Exists, we'll have to believe it when they keynote it.
Titan: Act Three
January 24, 2019, Lora Kolodny, Christina Farr, and Paul A. Eisenstein, writing for CNBC:
John Gruber, writing for Daring Fireball:
For every yes
There were rumors for years that Apple was working on a phone but Purple, the iPhone project, never really leaked. There were rumors for years that Apple was working on a watch but Gizmo, the Apple Watch project, never really leaked.
At least nothing even close to Titan, which many people have assumed is the Apple Car project but is kind of something much bigger, exactly what Apple and Tim Cook have called it: an autonomous technologies project.
AR, augmented reality, was and is another special project within Apple that Tim Cook talked about even before its first manifestation, ARKit, shipped. People have similarly talked about its culmination as the Apple Glasses but it's also kind of something much bigger, and also exactly what Apple and Tim Cook have talked about: augmented reality in a far more general sense of the word.
It's like talking about capacitive multitouch as a product rather than as a key technology incorporated into many projects, like the iPhone and Apple Watch screens, the force touch trackpad on the Mac, the switch on the side of the Apple Pencil.
But because Titan leaked and continues to leak in a way that Purple and Gizmo never did, we've all had a chance to see how these projects work within Apple, in near time, in a way that, with Purple and Gizmo, we never did.
Can you imagine if we'd heard about P1, the iPod phone, and P2, what became the iPhone, in real time, and people moving off and on the various teams? Or if we'd heard about everything that happened between Apple TV 3 and Apple TV 4, when the box changed shape and purpose over and over again before finally settling on what it probably always should have been? Or the televisions sets and cameras and other products that ultimately never made it to product.
Beyond just the very public permits Apple has to get, we're now living in the age after iPhone, where everyone from Wall Street to Main Street wants to know what's next, there are millions of outlets and channels, and people just aren't as secretive as they used to be, including Apple itself.
Driven
Maybe Apple will end up making their own Tesla-style car like they do iPhones, or partner their software with a BMW-style hardware maker like they already do with CarPlay, or offer fleets of autonomous cars as a service to continue to grow revenue beyond physical goods, like the iPhone Upgrade Program.
Maybe we'll eventually see autonomous technologies from Apple in many ways and forms, across a wide range of products and services, including the machines that make the next generation of machines.
What, too meta? Or too The Matrix?
Master your iPhone in minutes
iMore offers spot-on advice and guidance from our team of experts, with decades of Apple device experience to lean on. Learn more with iMore!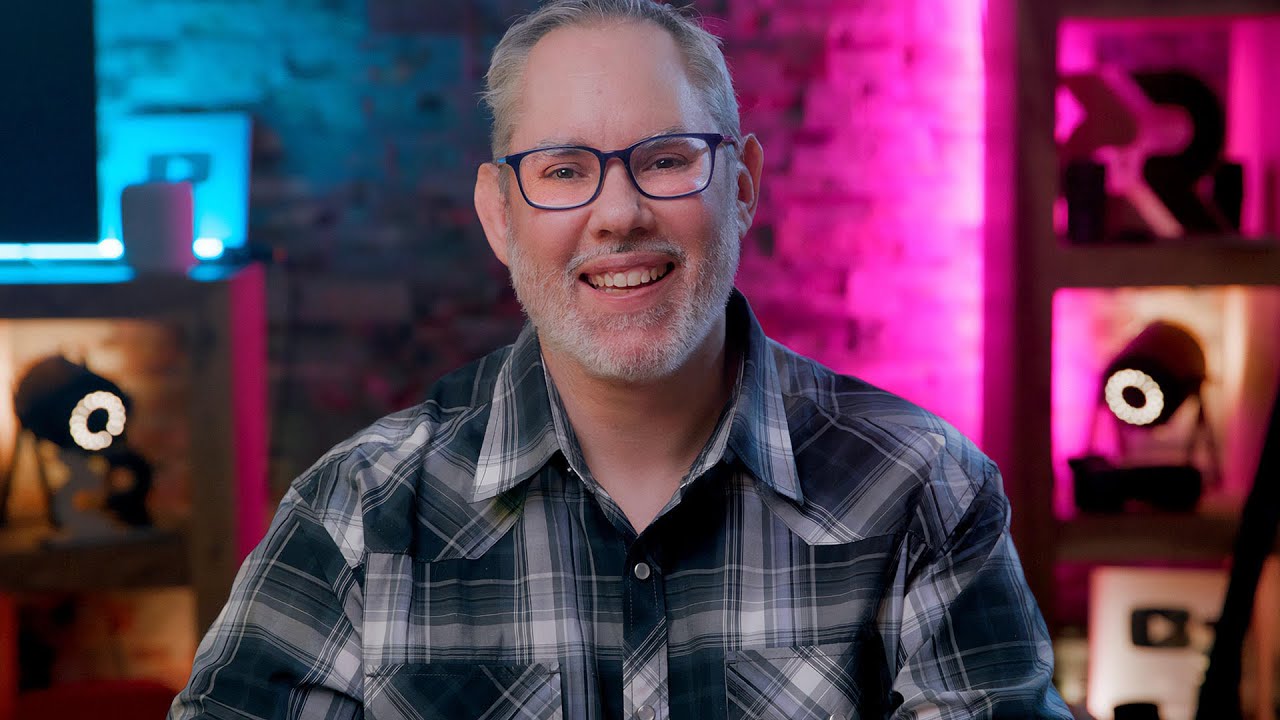 Rene Ritchie is one of the most respected Apple analysts in the business, reaching a combined audience of over 40 million readers a month. His YouTube channel, Vector, has over 90 thousand subscribers and 14 million views and his podcasts, including Debug, have been downloaded over 20 million times. He also regularly co-hosts MacBreak Weekly for the TWiT network and co-hosted CES Live! and Talk Mobile. Based in Montreal, Rene is a former director of product marketing, web developer, and graphic designer. He's authored several books and appeared on numerous television and radio segments to discuss Apple and the technology industry. When not working, he likes to cook, grapple, and spend time with his friends and family.