Should you use iCloud Photo Library?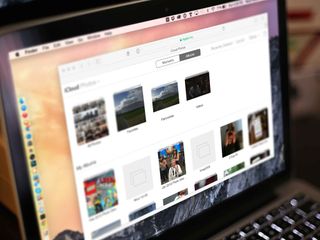 (Image credit: iMore)
Apple's online service, iCloud Photo Library, lets you seamlessly access, manage, edit, and share pictures and video from your iPhone, iPad, and your Mac. It's free to use — though if you want to store any real amount of data, you're going to have to pony up for a paid iCloud plan. I've had a lot of people over the years ask me whether they should turn on iCloud Photo Library: Is it safe? Is it secure? Is the cost of an iCloud plan worth it?
What is iCloud Photo Library?
Essentially, iCloud Photo Library is an optional feature of Apple's iCloud service that can automatically back up and sync any images and video you take to iCloud. It works with Photos for iPhone, iPad, and Mac, and also provides sync services for devices like Apple TV.
When you enable iCloud Photo Library, it uses your iCloud storage space to upload all images and video you've either taken, screenshot, saved, or imported on any of your iOS devices or Macs.
Apple supports a number of file types in iCloud Photo Library, including:
HEIF (Apple's high-efficiency image codec that saves disk space)
JPEG (most web-based image files)
RAW (image files that haven't been processed, usually from a high-end camera or third-party iPhone app)
PNG (images with transparent backgrounds; screenshots)
GIF (animations)
TIFF (often high-end graphics projects or photographs)
HEVC (Apple's high-efficiency video codec that saves disk space)
MP4 (video)
Apple-only specialty formats like slo-mo, time-lapse, and Live Photos
You don't need to use iCloud Photo Library to use Apple's Photos app on your Mac, iPhone, or iPad; the app works without any cloud service involvement. But if you pass on using iCloud, we highly recommend finding a different way to back up your photos, lest you lose them accidentally.
If you do choose to use iCloud Photo Library, you'll likely need to pay for iCloud storage space to properly save all your images without clogging up your iPhone, iPad, or Mac. Once you do, you'll have access to all its backup benefits along with its automatic sync across devices and sharing service.
The pros
After several years with iCloud Photo Library and the Photos apps on Mac and iPhone/iPad, I'm pretty familiar with the service's ups and downs. Thankfully, there are far more ups than downs — at least in my experience.
Perhaps the biggest bullet point in iCloud Photo Library's "pro" column for me is that Apple's iCloud team has a rock-solid "it just works" sync product. Even during the earliest beta-testing days, I had no issues with iCloud losing or dropping images from my library.
I had only one sync error, which came from accidentally turning iCloud off on my MacBook before it had finished syncing up that library; as a result, those half-uploaded photos disappeared from my other devices. But they remained on my MacBook and repopulated on my iPhone and other Macs as soon as I re-enabled iCloud sync.
You really can access your photos from anywhere — and manage them, too
With iCloud Photo Library, my images are accessible everywhere — even on iCloud.com if I don't have one of my devices handy — and when I'm offline, I can still view low-resolution thumbnails of any pictures I haven't downloaded locally to my machine. I can even manage that library while offline: Delete an image while you're away from internet access, or add it to an album, and all of that syncs when you pop back online.
In addition, iCloud Photo Library solved one of my oldest iPhone photo management irritations: I can manage albums on my Mac and have them sync to my iPhone, and vice versa. That includes the People album, which automatically finds faces in images of your friends; this data now syncs across your iPhone, iPad, and Mac, too.
Your edits also sync across your devices
Forget having to make multiple copies of your images to edit them: iCloud Photo Library syncs non-destructive image edits across your devices, meaning that you can start editing an image on your iPhone, finish the touchup on your Mac, or undo it all on your iPad.
All hail optimized storage
iCloud Photo Library's Optimize Storage option automatically and smartly takes a percentage of your device's storage space for high-resolution versions of your most recent photos; any images or video that can't fit in that space are stored as low-resolution thumbnails. This space is variable, too — it doesn't take up every speck of free space you have, and instead appropriates a portion to photo storage, adjusting smartly on the fly.
If you need to download an older image or video that's been offloaded from your device and stored in iCloud, you need only tap it while on Wi-Fi; the Photos app will automatically remove the oldest images and video you've viewed in order to make room for the most-recently downloaded ones.
This is awesome not only for small-storage iOS devices but also for laptops: I love being able to carry around my "entire" library on my Mac without also having to lug a 500GB external drive to view full-resolution Raw photos.
While iCloud Photo Library's primary goal may be to provide you with the same library on all your devices, it also keeps a copy of that library safe and secure in iCloud using Apple's CloudKit framework. In the unlikely event of a hard drive malfunction, waterlogged iPhone, or other hardware disasters, your images will be safe and sound and ready to re-download.
iCloud Photo Library and security: What you need to know!
The cons
For everything I love about iCloud Photo Library, it still has its flaws. For me, they aren't deal breakers, but they might be depending on your needs.
The cost of Apple's iCloud storage offerings has improved greatly over time, with $10 per month now netting you 2TB of iCloud storage space. However, while Apple's $10 a month plan now outdoes Dropbox, it still hasn't been able to match Google's 15GB free storage tier (not to mention the company's "unlimited" free storage in the Google Photos app, which lets you save an endless number of mid-resolution photos at 16 megapixels or under).
While 2TB and the lesser-priced tiers should be enough for most people, that's still up to $10 each month, and Google's offer can look awfully tempting — especially when most photos taken on an iPhone come in below 16MP.
There is an Apple-based alternative out there for those who don't want to pay for an iCloud storage plan: Photo Stream. While the older sync service has largely been supplanted by iCloud Photo Library, it still offers a quick way to sync the most recent images to your other devices and back them up to your local hard drive.
iCloud Photo Library vs. My Photo Stream: What's the difference?
You can't exclude certain photos from syncing
CloudKit is incredibly secure, but even so, there may be some images you'd prefer stay offline — whether for professional or personal reasons. Unfortunately, iCloud Photo Library is an all-or-nothing affair: If you want those photos offline, you'll have to move them out of Photos for Mac or iOS to do so.
How to keep all your private photos off iCloud
It's (largely) tied into Photos for Mac and iOS
If you're a die-hard Lightroom user, iCloud Photo Library won't really help you — it's dependent on Photos for iOS and Photos for Mac. Photos for Mac does support external image editors like Photoshop and Pixelmator, and you can set up automation workflows to move your favorite Lightroom snaps to Photos. You can even upload images straight to iCloud.com, if you don't mind the workflow. But these alternate solutions aren't as easy as the default iCloud Photo Library checkbox that you get inside the Photos app.
There's also the question of reference libraries: Officially, iCloud Photo Library doesn't support syncing with an additional referenced Photos for Mac library (one held on an external drive), because of the potential for sync conflicts. There is a (cumbersome) workaround that involves multiple libraries and turning iCloud Photo Library on and off, but it may not be worth it for those who regularly need access to referenced images.
Bottom line
For me, iCloud Photo Library is an excellent way to bring my images and video to all my devices. It boasts impressive sync capabilities, offline photo access, and easy management and backup, even for gigantic libraries. But it also has a few caveats that, while not deal-breakers for me, might be for others. For those unsure what camp they're in, I'm hoping that I've cleared up iCloud Photo Library's pros and cons to help you make the decision that's right for your workflow.
Updated January 2020: Information is up-to-date through iOS 13 and macOS Catalina.
Serenity Caldwell contributed to a previous version of this article.
○ Should you use it?
○ iCloud Photo Library and Photo Stream: What's the difference?
○ Which storage plan should you choose?
○ How to use it on iPhone and iPad
○ How to use it on your Mac or PC
○ How to access it on the web
○ How to view images while offline
○ How to use Family Sharing with iCloud
○ How to free up storage space on your iPhone
○ How to transfer photos from your Mac or PC
○ How to recover deleted images and video
○ How to back up iCloud Photo Library
○ Troubleshooting iCloud Photo Library

Get the best of iMore in your inbox, every day!
Your source for all things Apple