After all the holiday shenanigans, Black Friday weekend, arguments with family, and late-night video game sessions with friends, you could really use some sleep. Amazon is discounting the Casper Sleep Essential mattresses and the Foam mattresses by 20%. Grab the Queen-sized Essential for $476, a discount of around $60 off the mattress's regular cost. The Queen-sized 12-inch Foam mattress is $796, which is $104 off its street price. The deals extend to other sizes, too, from the Twin mattresses for as low as $316 to the California King size down to $636.
No Ghosting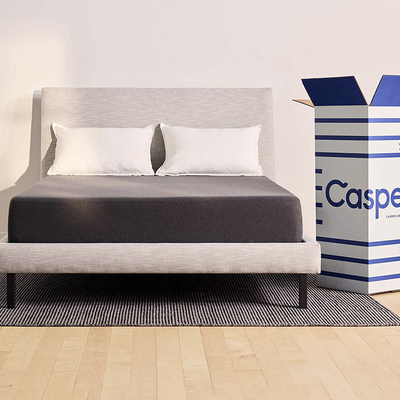 The discount works on the Essential and Foam series and covers sizes from Twin to California King. The mattresses use multiple layers of foam. Get a 100 night trial with the mattress. Try it out and if you don't like it return it for free.
20% off
The Essential series features an 11-inch bed-in-a-box mattress with three layers of premium foam for support, breathability, and bounce. It has an easy-to-clean upholstery-grade zip off cover so your mattress lasts that much longer. It is free of any harmful chemicals or emissions. Users give the Essential 4.1 stars out of 5 based on 267 reviews.
The Foam series is a 12-inch mattress and has four layers of foam plus zoned support for comfort and alignment. This mattress is designed to support all body types. The zoned support helps with optimal spinal alignment. The beathable open-cell foam has tiny pores that lets hot air escape, so you stay cool. Users give the Foam mattress 3.9 stars out of 5 based on 992 reviews.
All Casper mattresses come crammed in a box. When you take them out of the box they rapidly expand, reaching desired size after a few minutes. When this happens they can have a mild scent you might not like, but that will disappear after a couple hours in a well-ventilated room.
You also get a 100 night trial with any Casper mattress. Try it out. Sleep on it. Roll around. See how it feels. If you don't like it, return it for free.
We may earn a commission for purchases using our links. Learn more.