Tinder Plus goes official; lets you take back that swipe for a price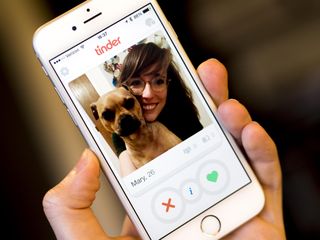 Popular dating app Tinder has officially launched its premium service called Tinder Plus today after a potential March launch was first hinted at early last month. The premium subscription adds an option to undo previous swipes, as well as a new way for users to meet matches in other parts of the world.
Up until this point, if a user rejected someone with a left-swipe, that potential match would be gone forever. With the launch of Tinder plus, users can take advantage of a new option called "rewind" for a set monthly fee. The rewind feature basically functions as an "undo" button for mistaken swipes, allowing a user to change his or her mind. The service starts $9.99 a month in the U.S. and £3.99 in the U.K.. However, that pricing scheme only applies to users between the ages of 18 and 27; if you're older, being able to rewind your swipes is going to cost you a little more at $19.99 per month in the U.S. and £14.99 in the U.K..
The variable pricing based on age is sure to be a potential friction point for older users. In a statement to NPR on the matter, Tinder said the following:
In addition to rewind, Tinder Plus also enables a feature called "Passport" which allows users to meet potential matches in other regions by changing their location.
Download (free with optional subscription) (opens in new tab)
Source: NPR
Weird pricing scheme. A ripoff. Tinder will become a forgotten part of internet history before long, they've ruined themselves beyond repair with the age-tiered pricing :-(

It seems pretty clear Tinder wants to chase away their older users & reclaim status as dating app for cool 20-somethings. How cool can a party be with a bunch of old people hanging around? Sent from the iMore App

Never understood that line of thinking. I have met boring people in their 20's and wild people in their 40's or older. Sent from the iMore App

Price discrimination at its finest. It can stay a playground for all the kids as far as I am concerned. Appears they are scratching the bottom of the barrel for a few quick bucks. How about filtering out all the escorts and fakes? Bye Felicia. Sent from the iMore App

lol I thought it would be something like £1!

Smacktive is a great app similar to tinder!
Thank you for signing up to iMore. You will receive a verification email shortly.
There was a problem. Please refresh the page and try again.