TiPb Presents: Phone different Podcast #36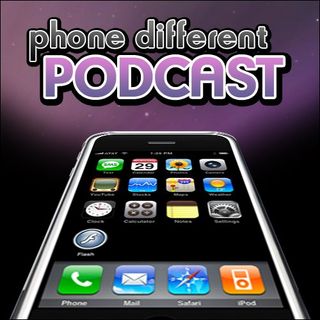 Speculation on the 3rd Generation iPhone, plus: Just can't get enough of that tasty iPhone 3.0 Beta! Listen in!
News
<
ul>
iPhone: the Next Generation

Next Gen iPhone to Sport Entry-Level-Laptop Class CPU?
AT&T Leaks! New iPhone to be Announced this June?
Next Gen iPhone to Have Video Recording and Higher Megapixel Camera?
Next Gen iPhone to be an Internet Screamer? (802.11n? 3.5G HSPDA+?)
Apple to use OLED in Next Gen iPhone Screens?
iPhone 3.0: Code References iPhone Gen 3 and 4 Hardware? And iPod touch Gen 3? And iProd 0? iFPGA?
Imagination Details PowerVR Graphics Multi-Cores Destined for Next Gen iPhone?
Apple Releases HD Movie Purchases in iTunes but... Got iTunes HD? And an Old Display? — NO HD FOR YOU!
"iPhone HD" and the Problematic Shift to Resolution Independence?
When in the World is WWDC 2009?

iPhone 3.0: The Week After

Preview: iPhone OS 3.0 Beta 1 Software Walkthrough
iPhone OS 3.0: What it Means for Gamers
iPhone OS 3.0: What is Means for Business
TiPb Advisory: Non-Devs, Don't be too Quick to Load the Beta

And in Other News...

Apple Bluetooth Headset Discontinued... but TiPb's got you covered!
Carmack Cometh! Legendary id Brings Wolfenstein, Doom, More to iPhone
Facebook Connect comes to iPhone... and Connects iPhone to Facebook Scrabble
AT&T Finally Unleashes the iPhone 3G With No-Commitment Pricing
iPhone 3G in Canada: Rogers Wrecking 6GB Accounts, Fido Ditching iPhone 16GB?

TiPb Forums

Thanks to Paul, Mike, and Matt for writing and calling in!
Get more iMore in your inbox!
Our news, reviews, opinions, and easy to follow guides can turn any iPhone owner into an Apple aficionado