Vonage Mobile for iPhone Now Available in App Store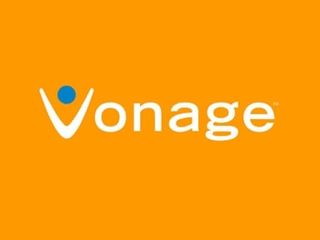 Back in September we mentioned that a VOIP application, Vonage Mobile, received the green light of approval into the App Store. Today it has finally been made available as a free download with a monthly fee for service. [iTunes Link (opens in new tab)]
<
blockquote>Today Vonage (NYSE: VG) launched Vonage Mobile, its first mobile calling application for smartphones. Vonage Mobile is a free downloadable application (app) that provides seamless, low-cost international calling while on Wi-Fi or cellular networks*. Once downloaded, the service saves customers more than 50% on calls to dozens of countries versus the rates charged by wireless carriers while providing far more convenience than calling cards. Vonage Mobile will be available for download on the iPhone(R), BlackBerry(R) and iPod touch(R) at www.vonage.com and the iTunes App Store later today.
While the release of this application is not all that shocking, the fact that you can use the networks 3G data to make your calls with Vonage Mobile is. That whole fiasco between Apple, Google, AT&T, and the FCC seems to have worked out in our favor yet again.
Fail. Since I have a Vonage account anyway just to keep my home phone # forwarded to my cell I was excited.
Either the app has been pulled or it is not available in Canada because we don't have an FCC investigating Big Mother.

@Don
It doesn't look to matter much, as this does require a seperate account then your home account.. probably wouldn't be worth it for you. I'm impressed they finally put this up though.. I may have my brother(my minute gouger) pay for his minutes through this.

The statement that you can make calls on the 3G network is contradicted in some reports:

Note: Vonage Mobile is a Wi-Fi service. When we tried to make a call with Wi-Fi turned off by using AT&T (NYSE:T)'s 3G network, it didn't work. The Vonage Mobile app switched off, the iPhone telephone function kicked in, and the call was made over the AT&T network. Vonage also warns you that if you're on a Vonage call via Wi-Fi and you receive an incoming call on the AT&T GSM network, your Vonage call will drop.

From ChannelWeb: http://tinyurl.com/y9ajy53

@icebike: Too bad. Was really hoping to be able to make international long distance calls using by iphone and Vonage. Don't know what ATT would have a problem with that since most landland providers allow you to pick an international long distance company.

I don't know if any of you guys know but AT&T has released a Google Voice type of app. I think this is the reason it might have been denied. It is called AT&T Virtual Receptionist and AT&T is gearing it towards businesses. It used (800) (888) toll free numbers. You get 60 minutes free per month and they offer rate plans. You can makes calls out using the app & your caller id will show up on the receivers phone. Check it out because it is ridiculous. I want my Google Voice!!!

From the website: "No matter where you are in the U.S., if you have cellular service, you can use Vonage Mobile for low-cost international calling. (Carrier roaming charges may apply when outside your calling area)
When you're in a Wi-Fi hotspot, even internationally, your calls use your iPhone's Internet connection so you don't use any cellular minutes."
So it looks like it works like Google Voice... your US-based called would be carried as cell minutes, not dataplan packets. This is why it "works" when you're not on wifi.
Still, odd why this works, and yet Google Voice gets rejected.

Terrible. First despite what it says in the app store you need a seperate vonage account. And secondly, if you have to use cellular minutes over 3g, what is the point of that?

@Randal:

Carrier roaming charges may apply

So it appears the app dials a Vonage gateway in the US which forwards your call over the internet for foreign (or perhaps ALL calls).

So this once again enforces the ChannelWeb article (above) that it is using normal cell service unless you have Wifi.

If that gateway could be added to your A-List, you could avoid even roaming charges.

Exactly like GV. So...

I was an early adopter of Vonage. There service was crap and customer service was every worse (like 30 minutes to get live voice). I'm just mad I didn't short their stock on IPO when they had to ask customers to buy it.

I had a vonage wifi phone when they first came out, the call quality was horrible, I canceled

Downloaded, tried it, and it works on wi-fi. My only gripe is how Vonage calls get abruptly disconnected when a regular cell call comes in. There should be an answer and reject button at the very least. Other than that, I've been please with the results. This should save me some minutes when making calls from home/work.

We've had this same thing for a while for iPhone, Blackberry, Windows Mobile, Android, and Symbian. Interesting that Vonage is putting this up here now.
This will be interesting to see what happens.

i work for Vonage here in Tampa fl as a sales associate. This is just the first version that they have released. Q-4 will be the world plan on your mobile. This is kindof a test to see if people are taking interest and rattle the stocks a bit. Check out vonage in the end of NOV. or the beginning of DEC. You will be able to pay a flat rate of 24.99 a month to have it on your cell and call unlimited internationally just like the world plan.
Also it works on WIFI and 3g. on 3g, its just you have to make a international call if your calling localy it will transfer you to ATT service. And with wifi you can do both and it wont affect your min!!!!! If you have any questions write back.

@vonagerep: Will the world plan support in Nov/Dec require a new world plan to use in the mobile app, or can existing subscribers who are enrolled in the world plan for their home use the same plan with the mobile app? In other words, can existing Vonage subscribers use their current plans with the mobile app?

@Vonagerep:
Nomination for the Least Clear Sentence of The Year award:
" Also it works on WIFI and 3g. on 3g, its just you have to make a international call if your calling localy it will transfer you to ATT service.
Now that you've had a chance to re-read it, what precisely did you intend to say?

The strength of Vonage Mobile is that it allows you to make international long distance calls (using Edge/3G). I called Italy from the US and it works fairly well. It goes through a Vonage gateway before connecting you to your number. Interface with the Iphone contacts book is good too. The international fees are pretty much comparable to those charged by Skype. The only difference is Skype's program (for US customers) doesn't allow you to make any kind of international calls (or calls period) unless you are on Wi-Fi. I wonder if Skype plans to update their software also. Either way--I don't need Vonage for the Iphone to make stateside long distance calls--that's why I have my airtime minutes. I took a couple stars away because the user agreement states a "minimum usage fee of $0.35 per month will apply monthly if usage is less than 15 minutes." That's a ripoff if you only want to use Vonange Mobile occasionally. At least with Skype credit expires after 180 days of inactivity. If Skype comes out with their version with its current terms of service--people will flock Skype. Vonage--are you listening?

I would not recommend making VoIP calls over 3G anyways.

disappointed! I have a vonage world account and would like to have access to my vonage accounon my iPodTouch when away from the computer. Skype understand this. I don't know why Vonage can figure it out.
I just got my invitation to try the google phone tonight. Maybe that will be useful when traveling internationally.

Really it's the same thing as MyGlobalTalk, but a year later :)

It will require a new plan
and I was trying to say that when you call a local number it will just connect you to you iPhones dialer it's only when you call international that it will use the 3g network or wifi because people were saying that it gets disconnected when calling a us number

What's the point? I can't use my unlimited 24.99 world call plan using this app.. They should have synced both accounts and then it would be worth having it..

There is no need for Vonage Mobile because the meter is always running. You can extend your Vonage World flat rate to 60 countries to your cell phone by installing the DialMate CM1003 (see http://www.woodtel.com) on your Vonage line. There is also no need for a 3g or WiFi connection, just your regular cellular network. Since all cellular networks now have free incoming calls or free favorite number calls to cell phones and vice versa, with the CM1003, you can do call back or call bridge and call out from your cell phone through your Vonage line to 60 countries unlimited and free unlimited air time (no need to subscribe to expensive unlimited air time and long distance plans) to boot. In addition, using the Vonage Call Transfer feature, the CM1003 will transfer your domestic and some international calls (e.g., China, India, Malaysia, etc.) and hang up automatically your Vonage line to be ready for the next caller. Multiple callers can use one Vonage account almost simultaneously. Called parties in those 60 countries can also do call back and use the Vonage line using ordinary landlines or regular cell phones without a broadband, WiFi or 3g connection.

Trying to figure out the best solution. We travel to a small out island in the bahamas often and we have yet to figure out how to NOT spend $100s on out cell service. It kills us because we know there has to be a better way. I've read through the posts, but I'm still confused, imagine that. We use iphones with full service through a local cell site. Any chance someone can offer a simple solution? Many thanks in advance.

I have a question, it says you can make unlimited calls with wifi, is that only with the 24.99 plan? i dont know anyone in another contry so getting that plan is a waste. so without the plan can i still get unlimited calls over wifi?

FRAUD ! USELESS ! CHEATING ! STAY AWAY
I have used vonage mobile for last 3 months on my T mobile blackberry. Worked okay the first month. In the second month I was charged $100 by my cellcarrier for "international calls" that happened due to faiure of vonage software, as confirmed by vongare representative. They said they had informed the customers via email which i never received. This happened again in the third month !! I am being charged a hefty amount by the cell carrier for international calls. since the last event, I have made sure that I hear the vonage tune and see the yellow screen every time I make international calls....but still I am paying on two ends and being ripped off by vonage for providing essentially NO SERVICE !
One of my colleagues also had similar experience. I would strongly advise considering other company, unless you wish to have a "not funny" experience above, and that too repetitively !!

With my Verizon Iphone 4S unlocked and taking my Vonage box, do I still need an international Sim card or am I all set. What about roaming through Verizon?
Thank you for signing up to iMore. You will receive a verification email shortly.
There was a problem. Please refresh the page and try again.