You can get Apple Music for $4.99 per month if you're a student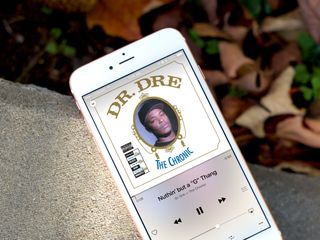 Apple Music has 13 million subscribers, and the service is slated to pick up a major update later this year. In a bid to attract more subscribers, Apple is offering a 50% discount to students, making the service available for $4.99 per month.
The promotion is valid in Australia, Denmark, Germany, Ireland, New Zealand, U.K., and the U.S. As the monthly price varies outside the U.S., students in these regions will be able to get a 50% discount on the regular subscription price. Even if you're an existing subscriber, you can switch to the new membership provided you're enrolled in an eligible college or university.
You'll be able to take advantage of the student membership for a maximum duration of four years, and you also have the option of taking a break in between and re-joining the discounted plan. According to TechCrunch, Apple's partnering with UNiDAYS to authenticate student enrollment.
The student membership is set to roll out shortly, so if you don't see the option yet, we suggest trying after some time. And if you need some help getting started with a student subscription, Apple has a handy step-by-step guide to help you along the way (opens in new tab).
See at Apple Music (opens in new tab)
The clumsiest man in tech.
Ooh I wish that I was a student. LOL

Awesome! I'm loving all the student discounts I can get!!! Sent from the iMore App

Sounds like desperation to me. Their subscription numbers are not what they wanted.

I'm a student and I still don't care.

@Ledsteplin doubt it's desperation. Spotify has had this $4.99 for students for some time now. I think they're just being more competitive. Apple Music family plan still provides more value than other streaming services too so this student pricing is a no brainer.

Agreed. I have the student discount with Spotify and that is one reason I chose to go with them instead of Apple music. Now, I will go back to Apple Music. The price is not showing up for me yet though.

Exactly. The student discount was what (helped) lure me into the streaming sphere with Spotify, so only makes sense for AM to follow. Sent from the iMore App

They will steal your music. RTFEULA read the friendly EULA Sent from the iMore App

All I do is stream so I don't care. Sent from the iMore App

Nice move Sent from the iMore App
Thank you for signing up to iMore. You will receive a verification email shortly.
There was a problem. Please refresh the page and try again.