Before we finally say goodbye to Black Friday, there are still a few fantastic leftovers you should know about if you didn't get to shop yesterday. With the countdown to Cyber Monday now live, there's only a limited amount of time to snag these discounts before they disappear. We've compiled 12 of the best Black Friday offers still available so you can get your holiday shopping finished at a nice discount.
AncestryDNA - $79 (Save $70)
You don't want to head into December and be stuck paying full price for gifts you could have bought today at a major discount, like this AncestryHealth Core: Health + Genetic Ethnicity Test by AncestryDNA. This is the best, most in-depth DNA test kit the company has ever offered, and today's deal at Amazon marks its best price in history. You can pick one up for only $79 to discover more about your family history and your own health and wellness. This kit regularly sells for $149.
DNA Deal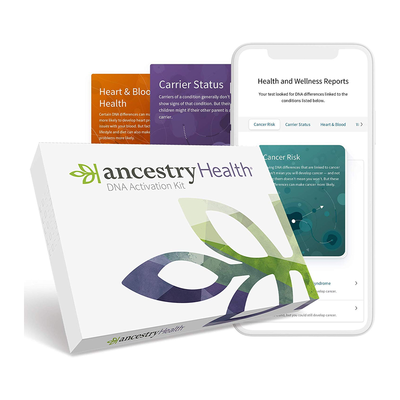 This enhanced AncestryHealth Core test kit tells you quite a bit more than the standard Genetic Ethnicity Test kit from AncestryDNA, such as carrier status reports, wellness reports, how your DNA may influence certain health conditions, and more.
$79.00 $149.00 $70 off
Fire 7 Tablet - $29.99 (Save $20)
Whether you're buying for a friend or for yourself, Amazon's Fire Tablet is a fantastic pick with a 7-inch IPS display, 1.3GHz quad-core processor, 1GB of RAM, and 2MP front and rear-facing cameras which offer 720p HD video recording. It includes Alexa too and can last for a good seven hours on a single charge.
Fire sale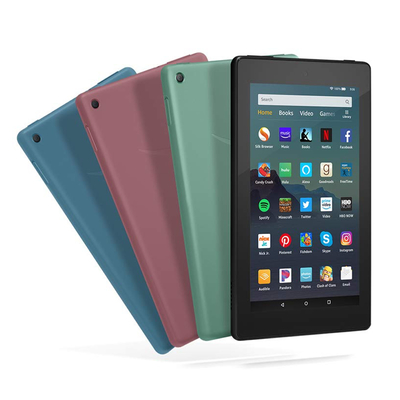 This is the lowest this tablet has gone and the last time it hit this price it was only for Amazon Prime members. Today's discount offers savings for anyone with $20 off both the 16GB and 32GB tablet in the color of your choice.
$29.99 $49.99 $20 off
Apple 10.2-inch iPad (2019, 128GB) - $329 (Save $100)
This latest model of Apple's iPad was just released a few months ago and isn equipped with a 10.2-inch Retina display, along with a powerful A10 Fusion chip and a Touch ID fingerprint sensor for added security. It's capable of lasting for up to 10 hours on a single charge so you can get nearly a full day's use out of it while it's not plugged in. On the back is an 8MP camera, while the front features a 1.2MP FaceTime HD camera for selfies and video chatting with friends.
Tick Tock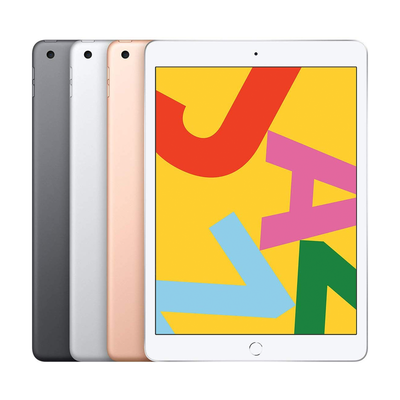 The 32GB model for $249 may have sold out, but now you can score this upgraded model with four times the storage capacity for less than $100 more. Don't wait 'til it's too late, as this one might sell out at any time too.
$329.00 $429.00 $100 off
Nintendo Switch: Crash Team Racing bundle - $299 (Save $61)
The best Nintendo Switch deal of Black Friday is still available! Google Shopping's bundle includes the new and improved version of the Nintendo Switch console along with the nostalgia-inducing video game Crash Team Racing: Nitro-Fueled and a year of Nintendo Switch Online. While the original is still a great console, the new version has improved battery life that is essential when you're gaming on-the-go (which is partially what the console was made for!). It also has enhanced Joy-Con controllers to help fix some of the issues Switch owners have experienced with the original model.
Nintendeal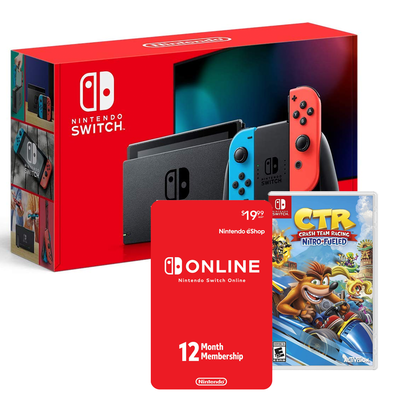 This bundle at Google Shopping includes the new version of the Nintendo Switch console, along with the nostalgia-inducing game Crash Team Racing: Nitro-Fueled and a year-long membership to Nintendo Switch Online!
$299.19 $359.97 $61 off
Echo Dot - $22 (Save $28)
If you want to buy just an Echo device the Black Friday/Cyber Monday weekend, the Echo Dot is likely the one you are going to want. This deal makes it more 56% less than its regular price and matches the lowest we've ever seen. The only other time we saw it drop down to this price was during Amazon's Prime Day event over the summer, and it won't stay this price for a long while after Cyber Monday.
Like all Echo devices, the Dot has Amazon's Alexa built right into it to help you complete basic tasks, set timers, play music, control your smart home, and more. The discount applies to all of the colors.
Alexa, let's go!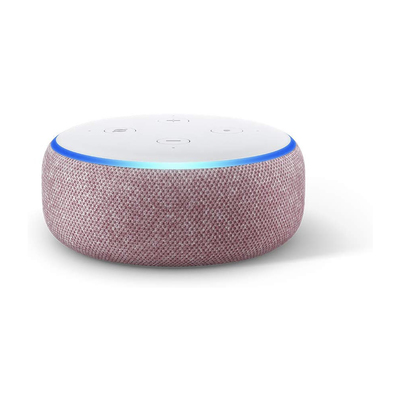 Amazon's most popular smart speaker is going to get a lot more popular at this price point. Use the Echo Dot to talk to Alexa, control your smart home with your voice, play music, or set up an intercom between Echo Dots throughout the home.
$22.00 $49.00 $27 off
JBL Clip 3 portable Bluetooth speaker - $29.99 (Save $40)
A nice Bluetooth speaker is always a good gift idea, and Black Friday has one deal you could snag to really impress your giftee this year. The rugged JBL Clip 3 is the perfect Bluetooth speaker for travel as it has an integrated carabiner clip that lets you hang it anywhere you'd like — from your bag, belt loop, backpack... it's up to you. Plus, it's completely waterproof so you can swim with it in the pool, sing with it in the shower, or even bring it white-water rafting. Its built-in rechargeable battery lasts for up to 10 hours on a single charge.
Sounds Like A Deal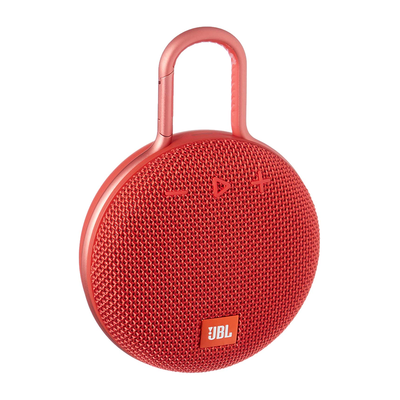 Various colors of the highly-reviewed JBL Clip 3 Bluetooth speaker are now down to just $30 each thanks to Black Friday. They can last for up to 10 hours on a single charge and feature an integrated carabiner with IPX7 waterproof protection.
$29.95 $69.95 $40 off
Fire TV Stick 4K - $24.99 (Save $25)
If you're rocking a 4K TV and can't be bothered with "standard" content, grab the Fire TV Stick 4K on sale for $24.99. That's 50% off the regular $50 price and $15 better than any price drop since Prime Day. Much like the regular Fire TV Stick, this version gives you full access to Amazon's streaming library. That includes 500,000 movies and TV episodes from all your favorite apps like Netflix, Disney+, Prime Video, and more. You can also use the included Alexa voice remote to search with your voice or with your fingers.
Upscale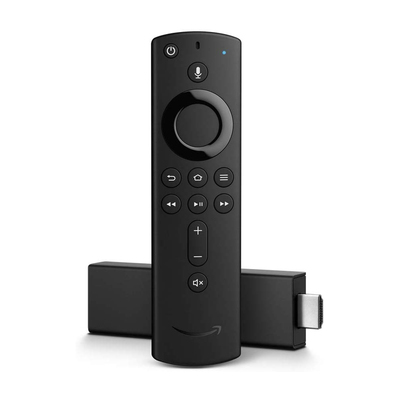 The streaming library has access to all your favorite apps like Netflix, Disney+, Prime Video, HBO, and more. Watch all the content they have, whether it's 4K or not. Up to 500,000 movies and episodes. Search for shows with the Alexa voice remote.
$34.99 $49.99 $15 off
Sharp 58-inch 4K Roku TV - $299.99 (Save $250)
This well-reviewed 4K TV also comes rocking Roku technology built-in so you can enjoy content from your favorite streaming services such as Netflix, Hulu, YouTube, and more directly on the TV — reducing the number of devices you have to plug into the back of the set. Your purchase includes a one-year warranty.
Chamberlain MyQ Smart Garage Door Opener - $20 (Save $30)
We've all been there before: you leave for work and can't remember whether or not you closed the garage door as you pulled out of the driveway. Instead of driving yourself nuts all day, wouldn't it be great if you could just open an app on your phone and check the status of it from anywhere? Well, with this discounted MyQ Smart Garage Opener you can do just that.
DNA Deal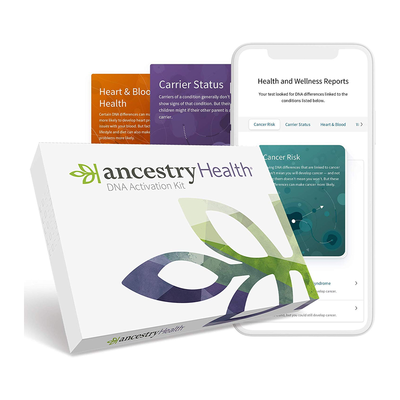 This enhanced AncestryHealth Core test kit tells you quite a bit more than the standard Genetic Ethnicity Test kit from AncestryDNA, such as carrier status reports, wellness reports, how your DNA may influence certain health conditions, and more.
$79.00 $149.00 $70 off
Mophie 6000mAh Powerstation - $14.99 (Save $35)
We all have a bunch of tech gear to keep charged these days, so it's never a bad idea to pick up an extra wireless charger or power bank. It's an even better idea to stock up when they go on sale, especially if you can get something from a reputable brand like Mophie.
I got the power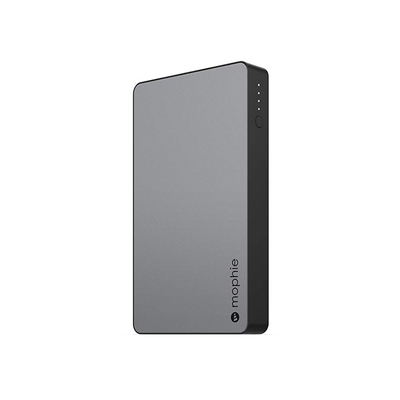 Mophie's gear rarely drops in price outside of major sale events. This battery rarely goes below $40 but has dropped to $15 today only. It has 2 USB ports and a 6000mAh capacity. It sold out super quickly last time it hit this price.
$14.99 $49.95 $35 off
Beats Solo3 Wireless Headphones - $129.99 (Save $170)
A major Black Friday discount hit the Beats Solo3 wireless headphones and it is still live after the event. A few color options down to $129.99 at Amazon, a price we have only seen a few times before. These well-reviewed headphones originally sold for $300.
Music to your ears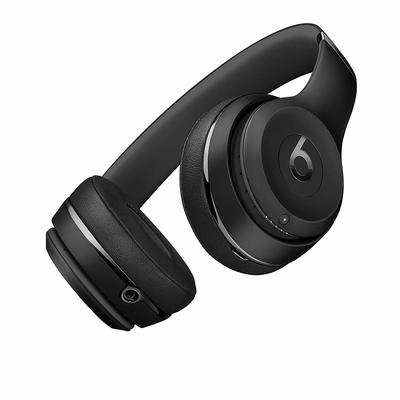 Beats' wireless Solo3 headphones last for up to 40 hours per charge, and thanks to today's sale at Amazon, you can now grab them at a $170 discount. The deal applies to the matte black color, with satin silver and satin gold also on sale.
$129.99 $299.99 $170 off
Ring Alarm Home Security Kit - $109 (Save $90)
The Ring Alarm home security system utilizes the same app that the Ring Video Doorbell uses, allowing you to manage both easily from anywhere in the world using just your smartphone. Of course, the app is available for download on tablets and PCs too. There are other, more robust Ring Alarm configurations on sale too with prices discounted by as much as $110, though this 5-piece version is the most inexpensive.
Don't Wait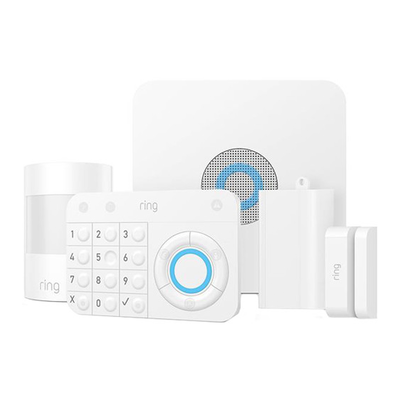 Now's your chance to save $90 on the 5-piece Ring Alarm security kit which includes a base station, contact sensor, motion detector, keypad, and a range extender. You can add more pieces later and even get professional monitoring at $10/month.
$109.00 $199.00 $90 off
---