One of the best MagSafe compatible 3-in-1 chargers on the market thanks to its premium feel, compact footprint, and adjustable angles. Anyone looking for a stand to charge their iPhone, Apple Watch, and AirPods would be incredibly happy with this purchase.
Pros
+

Weighty and premium compact footprint

+

Retractable Apple Watch charger

+

Adjustable MagSafe charging angles
Cons
-

LED indicator hard to see

-

More expensive than other Anker 3-in-1 charging solutions
You can always trust iMore. Our team of Apple experts have years of experience testing all kinds of tech and gadgets, so you can be sure our recommendations and criticisms are accurate and helpful. Find out more about how we test.
In a world where our tech requiring charging is ramping up by the day, the Anker Cube looks to eliminate the wires on your desk, nightstand, or on the go. The Cube is Anker's most expensive 3-in-1 charging stand for iPhone, Apple Watch, and AirPods. But does it live up to that premium price, or are Anker's other solutions a better bang for your buck?
Anker 3-in-1 Cube with MagSafe: Price and availability
The Anker 3-in-1 Cube with MagSafe is available to order now via Amazon and the Anker website. The Cube retails for $149.95/£149.95, although at the time of writing, there's a 15% discount code on both websites that brings the Cube down to around $127/£127.
Compared to other single cable options, the price isn't as outlandish as it sounds, especially when you consider the price Apple charges for cables, with the MagSafe option costing $39/£45 alone. The Anker Cube has no color options, which is a shame, but I'm a fan of the matte gray finish it does offer, despite the fingerprints it picks up.
Anker 3-in-1 Cube with MagSafe: What's good?
iPhone charging stands are everywhere. From stands that support MagSafe to those that don't. From those that include everything you need out of the box, like a fast-charging brick, to those that don't. Some even require you to add your own cables from Apple, making the initial price far more expensive than it appears to begin with. The Anker Cube includes everything you need to charge your MagSafe-compatible iPhone, like my iPhone 14 Pro, AirPods with wireless charging, and Apple Watch. And it does all of this in a compact package that feels like the top of the charging mountain.
In the box, you get a 30W USB-C charger alongside the charging station, which enables MagSafe 15W fast charging via the USB-C port on the back. It's not the fastest charging on the market, but it's the fastest MagSafe can do, and it charges an iPhone 14 Pro to 50% in 47 minutes, according to Anker. The magnets are very strong and allow you to position the iPhone in multiple viewing options, which is particularly handy for watching YouTube videos or even using the upcoming iOS 17 StandBy mode, which I've been testing on the developer beta.
The stand is a small cube, as the name would suggest, with a sturdy metal hinge to angle the MagSafe at multiple angles and allow you to charge the iPhone flat. Under the MagSafe charger, you'll find a Qi charging pad perfect for your AirPods Pro 2 or other wireless charging compatible AirPods. On the right-hand side, a retractable Apple Watch charger clicks in and out with a spring mechanism. It's all very tightly interwoven and makes the charger feel incredibly compact, especially because you can choose to hide the Watch charger or lay the MagSafe flat, creating a perfectly cubed charging spot for your iPhone.
That's what makes the Anker Cube so good; unlike its sibling, the Anker 737 MagGo Charger (which is also superb and received a five-star rating), you can compress everything into the cube form factor and throw the product in your bag. If you travel a lot, then the Cube is a much better option.
Anker's charging options are some of the best on the market, and the Anker Cube is one of its best offerings. Just like the 737 MagGo, this is a one-off purchase with no ifs or buts about it. You buy the Cube, you get the fast-charging equipment you need, and with one cable, you have a premium charging solution for all your Apple Products.
Anker 3-in-1 Cube with MagSafe: What's not so good?
There's hardly anything not to like here, but there are a couple of things I would like to see in a future iteration. First of all, more color options would be greatly appreciated, as well as different finishes, as I've found the matte gray to pick up fingerprints pretty quickly.
The LED is also quite hard to see as it's nestled at the back, which means you're never 100% sure that your AirPods are charging, although they charged every time I used the Anker Cube for mine. Finally, the retractable Apple Watch charger is fantastic, but I wish it had less wiggle and felt as premium as the rest of the product. It does not feel cheap, but you can pull it out and not have full access to the charger. On one occasion, I woke up in the morning, and my Apple Watch hadn't charged as I hadn't fully retracted the charging module. This only happened once, and it was more a fault of my tired brain than the product itself - a small change to how the Apple Watch charging module compacts and retracts would remove any doubt, however.
Anker 3-in-1 Cube with MagSafe: Competition
The Anker 737 MagGo Charger (3-in-1 Station) is just as good as the Anker Cube, with a few differences. It doesn't have adjustable angles, and the Apple Watch charger isn't retractable. Still, it's slightly cheaper than the Cube at $139,99/£129.99 and is a fantastic option for those who don't care about compact form factors and, due to its larger size, fits the iPhone 14 Pro Max better.
Then, there are options from Belkin, like the Belkin BoostCharge Pro 3-in-1, one of the best iPhone and Apple Watch chargers. Although, it's $150/£149.95 and doesn't look quite as stylish, in my opinion.
And, of course, you could buy a MagSafe cable, an Apple Watch cable, and a wireless charger alongside a power brick, but that will set you back closer to the price tag of the Anker Cube than you realize, and it'll look ugly doing so.
Anker 3-in-1 Cube with MagSafe: Should you buy it?
Buy the Anker 3-in-1 Cube with MagSafe if…
You want a compact all-in-one MagSafe charging solution
You travel with an iPhone, AirPods, and an Apple Watch
You want to use StandBy on iOS 17
Don't buy the Anker 3-in-1 Cube with MagSafe if…
You don't like gray
You don't own an Apple Watch or a MagSafe-compatible iPhone
You want a bright LED to see if things are charging
Anker 3-in-1 Cube with MagSafe: Verdict
Like its sibling, the Anker 737 MagGo, the Anker Cube is one of the best iPhone charging stand solutions available, and it's well worth the price once you look at how much individual cables cost.
The Anker Cube is a weighty, compact, 3-in-1 charging solution that works fantastic for anyone that wants a solution for at home and on the go. You can't go wrong with either of Anker's 3-in-1 charging solutions, but the Cube takes the crown for me as the ultimate MagSafe iPhone and Apple Watch charging stand.
Anker 3-in-1 Cube with MagSafe
Compact and excellent
The Anker 3-in-1 Cube with MagSafe is a fantastic option if you want something slightly more portable than the Anker 737 MagGo charger. It's a heavy cube with adjustable MagSafe viewing angles, a retractable Apple Watch Charger, and a Qi wireless charging section for your AirPods.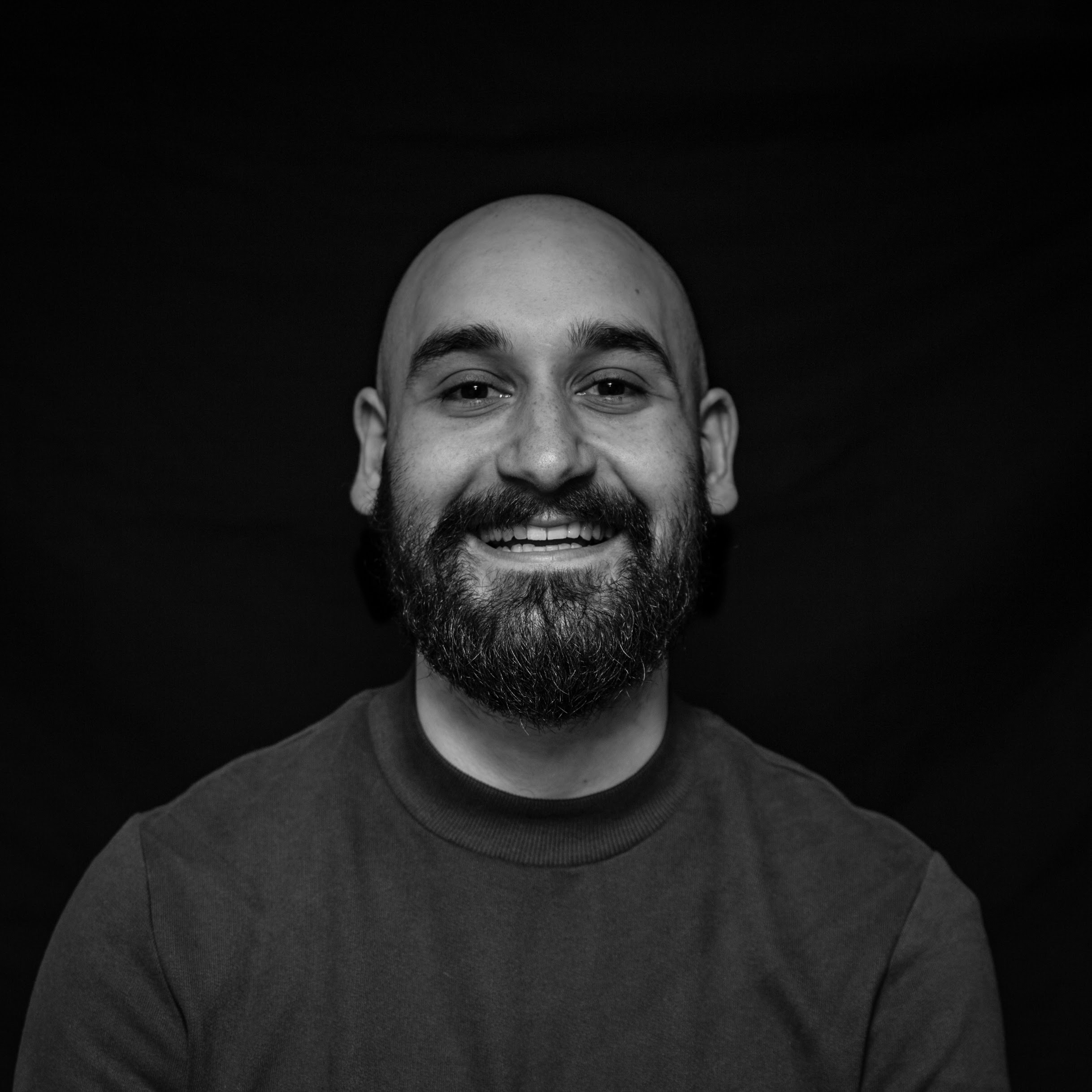 John-Anthony Disotto is the How To Editor of iMore, ensuring you can get the most from your Apple products and helping fix things when your technology isn't behaving itself.

Living in Scotland, where he worked for Apple as a technician focused on iOS and iPhone repairs at the Genius Bar, John-Anthony has used the Apple ecosystem for over a decade and prides himself in his ability to complete his Apple Watch activity rings.

John-Anthony has previously worked in editorial for collectable TCG websites and graduated from The University of Strathclyde where he won the Scottish Student Journalism Award for Website of the Year as Editor-in-Chief of his university paper. He is also an avid film geek, having previously written film reviews and received the Edinburgh International Film Festival Student Critics award in 2019.

John-Anthony also loves to tinker with other non-Apple technology and enjoys playing around with game emulation and Linux on his Steam Deck.
In his spare time, John-Anthony can be found watching any sport under the sun from football to darts, taking the term "Lego house" far too literally as he runs out of space to display any more plastic bricks, or chilling on the couch with his French Bulldog, Kermit.