A well-priced portable keyboard that works with Macs out of the box.
Pros
+

Works perfectly with Mac

+

Super slim and portable

+

Great typing experience
Cons
-

Battery life could be better

-

It's a little flexible

-

You might lose its feet
You can always trust iMore. Our team of Apple experts have years of experience testing all kinds of tech and gadgets, so you can be sure our recommendations and criticisms are accurate and helpful. Find out more about how we test.
Mechanical keyboards are all well and good, but many have one big problem for typists on the go – they're big, unwieldy, and not very portable at all. If you want that incredible clickety-clack when you're out and about, you're not completely out of options, however. The NuPHY AIR 75 is a low-profile mechanical keyboard that gives you that all-important extra key feel in a very small chassis, perfect for slipping in a bag with your laptop. If you've got a MacBook Pro 13" it'll even slot over the wafer-thin keyboard, so it fits effortlessly onto a cafe table or hotdesk.
There are loads of other reasons you should pick one of these keyboards up, and a couple of snags that you should think about if you're looking at one. Overall, however, this is one of the best portable keyboards around, and I can't see it leaving my rucksack any time soon.
Nuphy Air 75: Price and availability
You can go straight to NuPhy and grab an Air 75, where you'll pay $109. Here, you can choose between some options including switch type and even if you want extra boxes of keycaps for $19 extra.
NuPhy also sent me over one of the NuFolio V2 cases, which again costs another $19. For an extra $19 you can grab a wrist rest, and then some decorated keycaps for $39. All in the package I received from NuPhy is around $129 at the time of reviewing, and it is absolutely worth it.
You can also go to Amazon where you'll end up paying a little more. They're available in all the keycap options for $129, and you'll still have to pay for the NuFolio V2 case on top of that if you want one – and you do.
This pricing puts the NuPhy Air 75 directly in the firing line of the Apple Magic keyboard, and yeah, unless you need a number pad? Skip the scissor-switched nightmare and go straight for the NuPhy. It's way better.
Nuphy Air 75: What I like
Because the keyboard is so much slimmer than a regular mechanical keyboard, the switches have had to be trimmed down. They are super low profile, and that does mean they lose a little travel over some of the more traditional, larger key switches. So there is an affect on the typing experience, that much is unavoidable, but it's not a negative by any stretch of the imagination. Compromises have to be made to make something this slim, and it's impressive that the compromises here aren't as impactful as they could be.
The switches in my copy of the board are the brown variety, a type of key switch preferred by typists, and by extension, me. They feature a quite tactile bump that's super-satisfying during typing, and quiet enough to not be really annoying. These brown switches are uniform across the board in feel, and they all sound great when 'bottomed out', or pressed down fully. There are other switch options, too.
There are the clicky blue switches, loved by people who like being annoying in offices the world over. These have a harsher mid-stroke tactile bump that makes a loud 'click'. There are also red switch options, a linear switch that gamers like. They have no tactile bump and reach their actuation point with less effort. Gamers like these because they can have a higher response time than tactile switches. In the box, there are some switches of different colors to have a play with. They seem good, and if these browns are anything to go by, then those are going to be excellent as well. If nothing else, pressing them has become something of a stress toy, so thanks for the extra, NuPhy.
Interestingly, you can swap these key switches out for any that you might buy on NuPhy's website. That means if you're not a fan of the switches your keyboard comes with, you can switch them out for some that are more your style. You will have to be careful, however, as the board is only compatible with low profile switches, but there are plenty available that change the way the board feels to type on.
It's really these switches that are the main point of how cool this board is. They are super slim, but still retain the same joy, accuracy, and tactility of a full-size switch. I am impressed. It's why the board is only 16mm at its thinnest – only 6mm thicker than the Apple Magic keyboard, and this one is filled with mechanical key switches.
I'm also extremely impressed with the keycaps that sit atop the switches, which are also low profile. They're Dye-sublimated PBT keycaps with an extremely readable legend on top, and they feel great to type on.
To explain them a little, the Dye-sublimated part of the science jargon name means that the legend, or the letters and arrows, on each keycap is printed on with incredibly high heat, essentially melting it into the keycaps. That makes for a legend that is both more durable than a normally printed legend, and also means there are no ugly films around each symbol. They remain crisp and readable throughout the keyboard's life. The PBT part is what the keycaps are made from – in this case, Polybutylene terephthalate. PBT is a type of plastic that is super durable, but also a little less hard than something like ABS, which can also be used in keyboards.
The low-profile nature of the keycaps makes less of a difference than I thought it might. If anything, it makes each a little easier to hit, with big, flat surfaces to each key. They add to the slimness of the board too, something I'll touch on later. They improve the sound of the key switches to make the whole board sound amazing. It's different from a normal-sized board, a little clackier perhaps, with less depth. It is a sound that might take some getting used to, but it's pleasing to my ear. The stabilizers are great too and don't make any extra, unwanted noise. They're not loose or scratchy, something that other keyboards can suffer from. It's a very refined sounding board overall, and one that I love to type on.
Beyond the sound and the keys is the chassis of the keyboard, and for how slim it is, it feels great. There's a metal surround on the top layer of the keyboard that looks and feels super premium, and then the bottom of the deck is a semi-transparent polycarbonate with a shiny metal plate with the NuPhy logo on it. There's also a conspicuous lack of fold-out feet. Instead, NuPhy has made sure that there is a sturdy way that the keyboard can sit at an angle on your desk.
Instead of putting super slim folding feet inside the board that might be too flimsy and break easily, NuPhy has popped some magnets in the back corners. These magnets click into two orange plastic feet, which keeps the keyboard at a pleasant raised typing angle, should you so desire. It's ingenious.
Back to the semi-transparent back panel, and you'll find that there are RGB lights shining through. These are bright, consistent, and colorful. They don't shine through the keycaps unless you buy a set of the shine-through options, but they still light the board well in low light, letting you type at hours of the day you shouldn't. Changing the lights can be done through an app on Windows, but Mac users can use the 'Function + arrow keys' option. It's simple, the lights are great, and it adds to the feeling that this board is worth more than you pay.
There are some other cool features too. The capslock light is a little RGB strip at the top of the left corner which switches over to a white light when the lock is engaged. It takes a little getting used to, but it's arguably easier to see than a tiny little dot light on the key itself. The keyboard comes in the box with Mac Keycaps, although you can change them out for Windows options. The function row is set up to work seamlessly with Mac, so that you can jump straight over from an Apple board. It's little things like this that make the whole package feel great.
The size of the board is something I really like. It's a 75% layout, which means it doesn't have a number pad but retains the function row. It's a compact rectangular setup that I happen to like, but mileage may vary.
Charging is achieved through a USB-C port on the top corner of the deck, and the braided cable in the box is a nice touch. Battery life with the lights off is good, although you will find yourself reaching for the cable about every week or so.
The case that NuPhy sent me, the NuFolio V2, is a great folio case that comes in a nice orange color. It folds around the keyboard, keeping it nice and safe when you put it in your bag. It even folds out so that it can double as a stand for an iPad, which you can connect via Bluetooth. That Bluetooth connection is solid and stable and can be switched over to a wired connection when you're charging the keyboard.
Nuphy Air 75: What I don't like
The battery life isn't perfect, however. With the backlight on, which you'll want because it looks brilliant, the battery life drops dramatically. I have to charge the board frequently when I use the lighting, and for a board that I can just toss in my bag that feels like a missed mark. Turn the lights off, and it's not a massive problem. But the lights are really nice.
There's also nowhere to store the plastic feet that come in the box, even if you opt for the NuFolio V2. That, in my eyes, is a big problem. I like the angle they place the keyboard, but I can't leave them on in the case. I have to store them separately, and they are pretty small so they could be easily lost amongst the mire of bits and bobs that sit at the bottom of my bag. If there was a piece of elastic on the case then that might go some way to alleviating the issue, but as it stands, it's a massive pain.
There is some deck flex as well, but with a board this thin that's almost to be expected. It's not noticeable when typing, but it's something to bear in mind when you're carrying it around.
Nuphy Air 75: Competition
For other low-profile boards then you can pick up the Apple Magic keyboard. Compared to the mechanical majesty, however, it lacks the key feel and sound of the NuPhy Air 75. It's not even that much cheaper. For the similarly sized 75% layout non-touch ID variant you'll pay $99, and for the difference, the NuPhy is well worth it.
There are other options from big manufacturers as well, with the likes of Logitech making some good options. For small keyboard lovers, there's the Logitech MX mechanical Mini for Mac, which is similarly low profile. It's not as customizable, mind you, and it costs around $30 more.
If you don't need something low-profile and portable, then we recently took a look at the Wombat Pine Pro, a full-sized deck that really impressed us with its build quality and typing experience. That board is a little more at $159, but it's got a full number pad and full-height keycaps. This one will come mostly down to preference, as the two boards serve different niches, but it's well worth a look.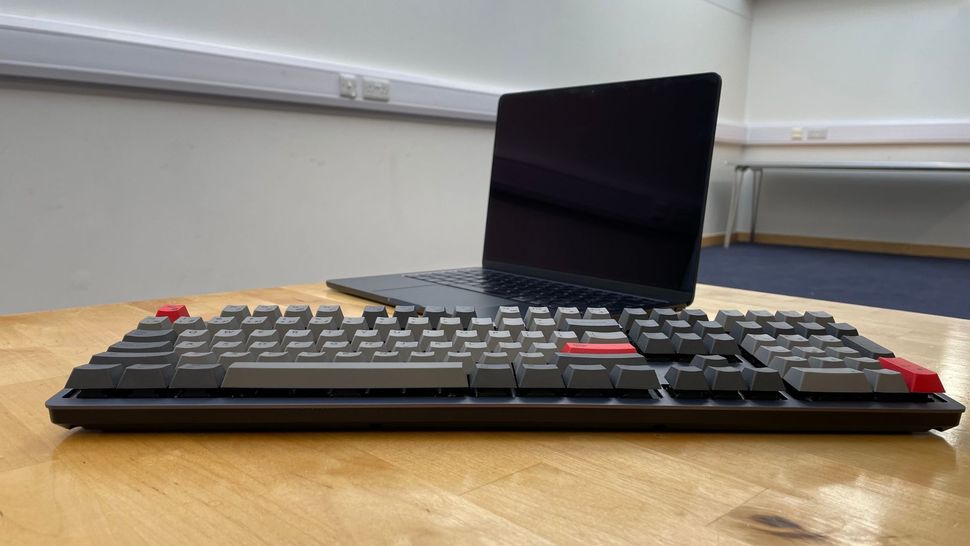 If you want to build one yourself, then there are loads of brands that offer kits or 'barebones' options. A barebones option is a keyboard without key switches or keycaps, and it really lets you customize your typing experience. We have a review of the Keychron Q1, one such board, and one of our writers recently built his own.
Nuphy Air 75: Should you buy it?
You should buy this if...
You want a super slim mechanical keyboard
You want some color for your desk
You like backlit keyboards
You shouldn't buy this if...
You need a number pad
You want a super stiff keyboard
You like a steep typing angle
Nuphy Air 75: Verdict
This keyboard is actually something of a bargain when you think about it. No, it's not cheap per say, but it outcompetes similarly specced boards with a much lower price. There aren't many other low-profile mechanical keyboards that are this cheap and this nice to type on, and neither can you buy them with a tailor-made case. It joins the ranks of the best mechanical keyboards without a shadow of a doubt.
The NuPhy Air 75 will not be for everyone, that's for sure. But if you're looking for a stunning little keyboard you can take anywhere then it might just be for you. Just buy a little pouch for those feet – you don't want to lose them to a Costa floor.
The Bottom Line:
Considering everything this board packs in, it's a wonder the compromises made have such little impact on the typing experience. It's not perfect, but it's a great board for typing both at your desk and away from home.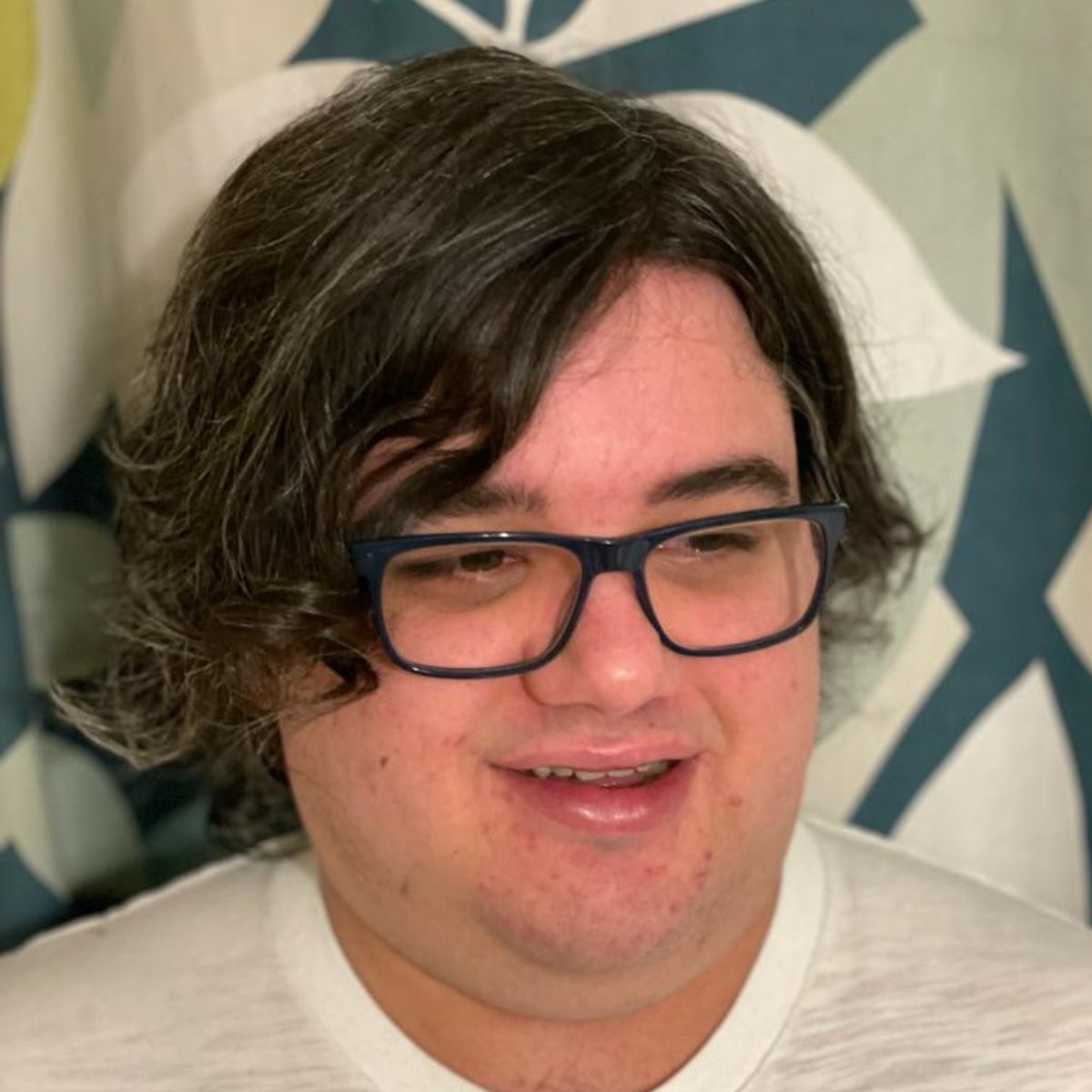 As iMore's Senior Staff writer, Tammy uses her background in audio and Masters in screenwriting to pen engaging product reviews and informative buying guides. The resident audiophile (or audio weirdo), she's got an eye for detail and a love of top-quality sound. Apple is her bread and butter, with attention on HomeKit and Apple iPhone and Mac hardware. You won't find her far away from a keyboard even outside of working at iMore – in her spare time, she spends her free time writing feature-length and TV screenplays. Also known to enjoy driving digital cars around virtual circuits, to varying degrees of success. Just don't ask her about AirPods Max - you probably won't like her answer.