Though the charger-and-stand combination is a great idea, the Twelve South HiRise Pro is too finicky to adjust to fully recommend.
Pros
+

Stable base

+

Supports all MacBook sizes

+

Base can house a hidden MagSafe charger
Cons
-

Limited adjustability options

-

Riser lock is very awkward

-

Expensive even before you add on a sold-separately MagSafe charger
You can always trust iMore. Our team of Apple experts have years of experience testing all kinds of tech and gadgets, so you can be sure our recommendations and criticisms are accurate and helpful. Find out more about how we test.
Space saving gadgetry will always be in favor now that our homes are also our offices. With our desks working double duty as professional and recreational areas, the amount of accessories we have on our tabletops puts space at a premium. And so the Twelve South HiRise Pro MacBook Stand, combining a MacBook riser with a charging station for MagSafe devices seems like a great idea worthy of the best MacBook stands.
However, what on paper seems great in practice proves frustrating. The HiRise Pro can be awkward to use, and ends up being expensive once you factor in the cost of a sold-separately MagSafe puck — the power-supplying heart of this stands core selling point.
Twelve South HiRise Pro MacBook Stand: Price and availability
Available now, the Twelve South HiRise Pro costs $99.99 (about £80), which puts it at the very high end of what laptop stands usually cost. It uses high-grade materials to justify this, and is attractively designed. But you can get similar results from far cheaper products. Our pick for a MacBook stand, for instance, is the Lululook 360 Rotating Foldable Laptop Stand, which at an RRP of $89.99 is ten dollars cheaper — and that's before the discount sales prices that regularly see it available cheaper still.
Twelve South HiRise Pro MacBook Stand: What's good?
Though we have problems with the HiRise Pro, let's start with the good stuff. Twelve South has been making Apple-compatible products for years and years now (it was the first company to make a height-adjustable desktop stand), and it always does a good job of making its devices match the industrial design of Apple's own-brand products. The HiRise Pro is no different in this regard — it uses aluminum in its construction, and its MagSafe-ready base is finished in a soft, dark leather. You're looking at dimensions of 6.69 inches (170 mm) width including the base, 7.36 inches (187mm) depth, again with the base, and an arm space width of 10.94 inches (278 mm). It has a minimum height of 3.7 inches (90mm), and can raise your MacBook up to a height of 5.31 inches (135 mm).
It's a sturdily-built stand. There's weight to its base, and feels well centered in the way it distributes the weight of your laptop or MacBook — I never worried about it toppling over. The V-shaped bracket which cradles your device is smartly designed — topped with a rubber grip to keep your laptop in place, it's designed to hold all current MacBook sizes, with the V-shaped arm leaving the majority of the underside of your MacBook open to cooling, ambient air.
Image 1 of 3
Twelve South also makes it easy to hook up your own MagSafe charger to the stand, as it's sold without the charging puck, even if it supports one. Flip the stand over and a rubber cover hides a cutaway for the circular charger. It fits snugly into place, and then you can feed the cabling along a channel also cut into the base. It's excellent being able to pop my iPhone or AirPods underneath my Mac to give them a quick battery boost, and it's certainly tidier than having a separate standalone charger taking up desk space.
Twelve South HiRise Pro MacBook Stand: What's not so good?
Those strong points aside, I found the Twelve South HiRise Pro quite frustrating at times. Much of that frustration comes from the riser mechanism itself. The Twelve South HiRise Pro makes use of a spring-loaded cylinder to dictate the height of the stand. It's released by an (incredibly stiff) locking screw which when released sees the cylinder pop up to its maximum extension. So in order to fine tune the height of the stand, you've got to push forcefully down on the riser and reset the lock at your height of choice.
Not only is this awkward to do with any amount of precision, but the nature of the locking system makes it difficult to set the height of the stand while also keeping it level. Expect to have to reset the stand several times in order to keep your MacBook from sitting on a slight slant.
As the locking system traps the riser cylinder in place, it also means that you can't tilt the stand at all. You can rotate the arms — but this requires you to unlock the screw again, and therefore release the height too. So if you regularly need to change position while working, it's going to quickly become a chore.
My other gripes are a bit more specific to my personal set up, so mileage may vary in this regard, but I found that the maximum elevation of the stand was just a bit too low to work at a comfortable level on my desk, and that the stand wasn't particularly portable. I tend to take my current stand with me from my home office to iMore's company offices, and the HiRise Pro's design doesn't make it very easy to throw in a bag.
The HiRise Pro is also very much at the top-end of what I'd ever be willing to pay for a stand, but it'd need to address my concerns above beforehand. At this price (or just a tad extra) I'd have liked to have seen that charging functionality built into the base too, rather than having to provide my own MagSafe puck.
Twelve South HiRise Pro MacBook Stand: Competition
There are many great MacBook stands on the market, but the one that I've enjoyed using the most recently is the Lululook 360 Rotating Foldable Laptop Stand. It's flexible and highly adjustable, stable and offers rotation, while also folding almost flat for transport. It doesn't have any nifty charging extras, but gets the most important job done well.
If you're keen to stick with Twelve South, I much prefer the Twelve South Curve Flex stand (pictured above), which is very portable, sturdy and smartly designed. It's cheaper than both the Lululook option and the HiRise Pro, too.
Twelve South HiRise Pro MacBook Stand: Should you buy it?
Buy it if…
You want a stand that matches Apple's aesthetics
You're looking to tidy your desktop charger away out of sight
You leave your MacBook at a fixed height and position on your desk
Don't buy it if…
You need to regularly adjust or move your MacBook
You don't use or need a MagSafe charging connection
You'd like to take your stand with you on the go
Twelve South HiRise Pro MacBook Stand: Verdict
While you can see the thought that's gone into the Twelve South HiRise Pro, and the desire to bring a premium experience to the humble MacBook stand, the end result proves just a bit too finicky to enjoy using. If you work in a way where setting this stand up once and then forgetting about changing its height is possible then you may love the HiRise Pro's clean aesthetic. But if you need to adjust it with any regularity, its height adjustment and lock system are going to cause headaches.
---
Twelve South HiRise Pro MacBook stand
Bottom line: MagSafe compatibility elevates an otherwise awkward MacBook stand.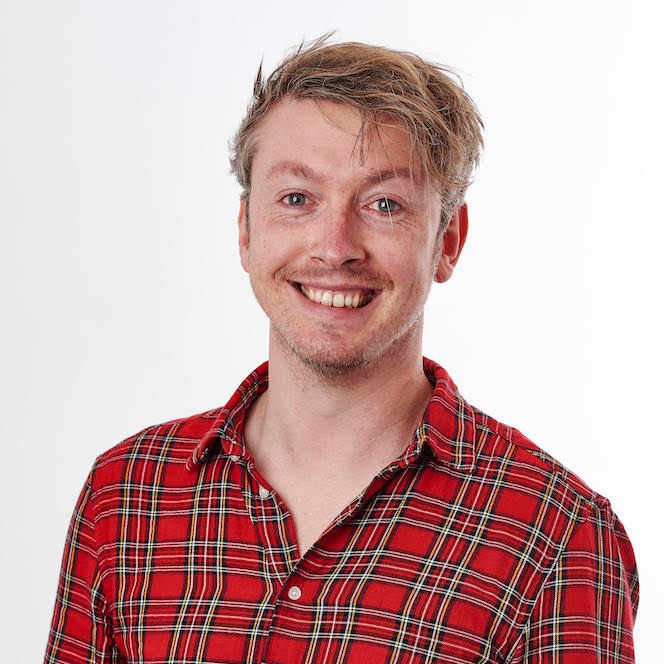 Gerald Lynch is the Editor-in-Chief of iMore, keeping careful watch over the site's editorial output and commercial campaigns, ensuring iMore delivers the in-depth, accurate and timely Apple content its readership deservedly expects. You'll never see him without his iPad Pro, and he loves gaming sessions with his buddies via Apple Arcade on his iPhone 14 Pro, but don't expect him to play with you at home unless your Apple TV is hooked up to a 4K HDR screen and a 7.1 surround system.
Living in London in the UK, Gerald was previously Editor of Gizmodo UK, and Executive Editor of TechRadar, and has covered international trade shows including Apple's WWDC, MWC, CES and IFA. If it has an acronym and an app, he's probably been there, on the front lines reporting on the latest tech innovations. Gerald is also a contributing tech pundit for BBC Radio and has written for various other publications, including T3 magazine, GamesRadar, Space.com, Real Homes, MacFormat, music bible DIY, Tech Digest, TopTenReviews, Mirror.co.uk, Brandish, Kotaku, Shiny Shiny and Lifehacker. Gerald is also the author of 'Get Technology: Upgrade Your Future', published by Aurum Press, and also holds a Guinness world record on Tetris. For real.