There are plenty of smart thermostats on the market, ranging in price from budget-friendly models all the way to versions that'll run you triple digits. If your thermostat could use an upgrade, check out this iDevices Smart Thermosat at Amazon. It's down to $64.69 when you choose free no-rush shipping at checkout, though if you don't want to wait, normal shipping costs just $0.75 more. The gadget typically costs $100 and doesn't drop in price very often. Today's deal also comes within a dollar of the best we've seen for it.
Heat Smarter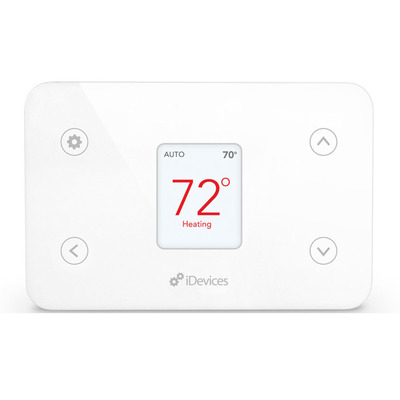 iDevices Smart Thermostat
This limited-time offer comes within a dollar of the best we've ever shared. The smart thermostat works with your favorite smart home voice assistants as well as most heating and cooling systems.
$64.69 $99.95 $35 off
This smart thermostat plays well with nearly every voice assistant. It works with Alexa, Siri, and Google Assistant voice commands, and it plays well with HomeKit as well. It was even included in our list of the best smart thermostats for Amazon Echo. The thermostat is also compatible with most heating and cooling systems, so you shouldn't run into any trouble while installing it.
No hub is required. All you need is a Wi-Fi network and a free app that can be installed on any iOS or Android device. The app allows you to control and monitor the thermostat no matter where you're at. You'll also be able to set custom schedules and automations to fit your daily routine. If nobody's home, make the thermostat cooler and save yourself some cash. Returning from a long trip? Ensure your home is toasty the moment you walk in the door. Your purchase is backed by a two-year warranty as well.
If the iDevices thermostat isn't the best fit for your home, we've got a handy guide to the best smart thermostats on the market right now. Note, however, that those options are priced at at least $100, which means the iDevices Smart Thermostat might be your best bet if you're looking for the lowest cost possible, provided you place the order before the discount ends.
Black Friday Deals
We may earn a commission for purchases using our links. Learn more.