Beats Studio Pro are still a G Thang — so why all the hate?
In defense of the much-improved Beats brand, and its latest editions.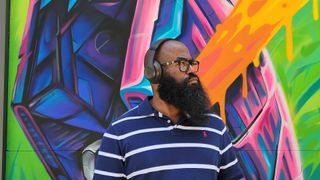 (Image credit: Tshaka Armstrong)
July 25th, 2008. That's the year that Dr. Dre went from having his immaculately engineered and mastered music IN your head, to ON your head. That was the year that the good Doctor dropped the Monster Beats By Dre Beats Studio over-ear headphones.
I wasn't reviewing products at that time, it being a year ahead of when I started testing youth-focused products. It was mostly gaming and media reviews for my non-profit which is a computer and tech literacy organization with some media literacy crossover.
In 2013 with the introduction of the Beats Studio2 wireless, I would get my hands on my first pair. After that, I would go on to review the Solo Pro's, the Solo3 Wireless, and others. The point to my stroll down memory lane here, is this: Beats earned the ire of many buyers after MKBHD's now famous takedown of the company's headphone quality and sound years ago, but at this point the Beats hate is, in many cases, an ill-informed Monster. A Monster that hasn't listened to Beats products in quite some time. In 2014 Apple bought the company and things have been improving ever since. Beats' Solo3 Wireless, released in 2019, was widely praised for its more balanced sound profile, and improvement over previous generations, by many niche audio review sites. But it feels like the legacy problems haven't been completely wiped away from some critics' thoughts about the brand today.
Beats don't deserve the hate
Heck, I even caught some flack for my own review when I applauded what they delivered. On that review, I received the typical internet hate from folks who quite frankly, hadn't listened to the new products. But, in the time since my first headphone review of Beats under Monster, and other competing brands, I've also come to have an understanding of something else. I'll call it "test preference bias." And even in 2023, I'm seeing the old hate, as well as a continued bias toward "real" instrumental music.
So, what's new in 2023 that's bringing these old issues to the surface? Well, on July 19 2023, Beats announced the fourth generation of the product that started it all, the latest in the Studio line, the Beats Studio Pro. The direct successor to the previous generation Beats Studio3 Wireless, the Beats Studio Pro outperforms the Studio3 in all areas but one. A case can be made for the new carrying case being a downgrade, it isn't as rigid, but that's it.
Otherwise it's all positive. Battery life has improved slightly over the Studio3 wireless. Internal hardware has improved dramatically over the previous generation with a new DAC built into the new USB-C port, and a 2nd generation proprietary Beats chip instead of an Apple "W" chip like the previous gen's W1. The new chip now supports personalized spatial audio for Apple users, spatial audio for non-Apple products, and multipoint Bluetooth pairing for users of non-Apple products. I tested that with a Google Pixel 7a and Windows laptop. And that doesn't even touch on the new, custom 40mm drivers!
Where does the issue come from?
What's really driving the "hate?" There are well-argued criticisms of sound quality, and any lack of features, so I'm not talking about those. iMore's knowledgeable wordsmith Tammy Rogers reviewed the Studio Pro and was not feeling it! She gave a well-reasoned, well-tested, thoughtful review of the product. As much as I am a fan of hers, she is definitely not a fan of their latest offering, though she and I are simpatico when it comes to the Studio Buds+.
Then there are the criticisms that come from folks who are fueled by the rage response. Hip Hop culture coined a term for these folks: "haters." Folks like this are seemingly incapable of accepting, or processing new information.
Beats over-ear headphones have not been a muddy mess, arguably, since the highly praised Solo3 Wireless, even if some reviewers still found them to be a bit bass-forward. The folks at the house that Dre and Iovine built, now under Apple, have seemingly been pursuing a more neutral sound signature since the Solo Pro. And with the Studio Pro, next to the Studio Buds+, you get one of the most neutral sound profiles out of a pair of Beats to date.
I tested the Studio Pro's and all three of their connection options: Class 1 Bluetooth 5.3, USB-C, and that 3.5mm port. Used each connection with Apple products, Android devices, and Microsoft's Surface Laptop Go 2. I even pushed .flac files stored locally, and hi-res streamed audio through the THX Onyx DAC/Amp to test the headroom, since Beats says that even at high volume levels they produce no distortion. And they were right! Much to my hearing health's chagrin. I sacrifice for my art!
Elitism in the headphone space
But here's where my other gripe comes in. What makes an audiophile? Who decided which music someone who considers themselves an "audiophile" should be listening to in order to have a discerning ear? I'm not a huge fan of classical music though there are pieces I like. I'm not a huge fan of modern Rock music. I have a thing for Korn, System of a Down, Gojira, and 80s big hair bands like Aerosmith, though I also love oldies from icons like Little Richard.
I love orchestral arrangements, mostly from film soundtrack scores and composers like Hans Zimmerman, but there are my other orchestral loves. The energetic compositions performed by Barry White and his Love Unlimited Orchestra. The soulful, heavy arrangements from composer Isaac Hayes. Jazz? Sure. Ellington. Fitzgerald. Davis. Monk. And of course, Hip Hop, Trip Hop, Acid Jazz, House, and Electronica. Then there's DubStep. Skrillex and his many collabs are regulars in my gym playlist rotation. My point being, that when we review and compare music, not here on iMore, but in many, many other reviews, far too often I see reviewers turning their noses up at the music I love which can be just as layered and nuanced as anything else masterfully crafted.
And this is sad. There is a whole world of human beings out there with similar affinities to mine and they should have a variety of listening experiences to pull from and gauge so that they can make smart purchasing decisions. They should have reviewers who love Bach, and hear from those who love Pharoah Monch. I made reference to "Nuthin' But A G Thang" in this article title because most folks probably don't even know that Dr. Dre is well known in production circles for his immaculate production and engineering.
Music is for everyone — so headphones are too
Listen to many rap or Hip Hop tracks, then listen to his. Even his early music with NWA. The difference in clarity and sonics is often night and day. Even with that, his art won't be appreciated by everyone. And that's ok.
I can't tell you how many times I've received comments thanking me for using Art Blakey's "Moanin'" as a review tool. Or the comments I've received thanking me for relaying how one of the muddiest tracks known to man sounds when reproduced by poor quality versus high-end headphones. That would be Method Man's "Biscuits" from his Tical 2000 album. You want to hear how a pair of neutral headphones really handles vocals? If they can allow you to hear Method Man spit with clarity, without losing the constant rumble of this ridiculously bass-heavy track, then that speaks volumes of their ability to reproduce one frequency without burying the other in a track where, quite frankly, it's already seemingly buried.
And when it comes to Start A Riot from the Spider-man: Into the Spiderverse soundtrack, the Beats Studio Pro handled the Dolby Atmos version of that cut like a champion! I know folks are still poo-pooing Atmos in Apple's library but the experience really can be quite immersive if you pick and listen to the right tracks. Atmos isn't a one-size-fits-all technology to be haphazardly applied to any old track. You really need a producer committed to the process and the tech, to truly experience an "add to my rotation" mastering or remastering of any music that is going to wear the Dolby Atmos label. Which is to say, not all Atmos music is created equally. Not even a little bit!
Subjectivity is important too
Look, on the opposite end of this, I've sampled everything from Sennheiser's $50k Orpheus, to JLab's twenty-five dollar wireless earbuds, and headphones which some folk have raved about, and with many I was left wanting. Their timbre, in my ears, was flavorless like meat "seasoned" with only salt and pepper. A "taste" some would call "neutral," but I would call "flat." Lifeless even. A rhythmic risotto, when what I want is a fiyah jambalaya. Ok, I'm getting hungry.
Back to Beats. The Studio Pro, with all of their tech, and their robust connectivity options in both software and hardware, to Apple and most other products, are absolutely worthy of the "Pro" moniker. Something I can't wholeheartedly say for all products with that title. But, ultimately, if you share similar sonic sensibilities, what makes these worth serious consideration is the marked difference in sound quality over the Studio Beats3 Wireless, and the most "neutral" Beats sound profile to date.
Oh, and the fact that they're available in a rich brown which compliments my chocolatey goodness when I'm wearing them! But I may be a bit biased on that point. Let's argue in the comments.
Master your iPhone in minutes
iMore offers spot-on advice and guidance from our team of experts, with decades of Apple device experience to lean on. Learn more with iMore!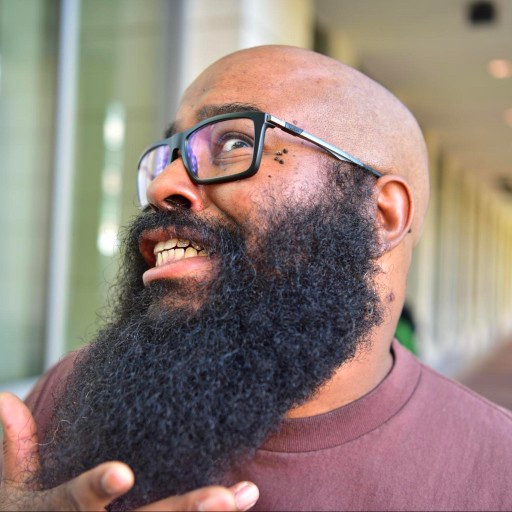 Tshaka Armstrong is a nerd. Co-Founder of the non-profit digital literacy organization, Digital Shepherds, he's also been a broadcast technology reporter, writer and producer. In addition to being an award-winning broadcast storyteller, he's also covered tech online and in print for everything from paintball gear technology, to parenting gadgets, and film industry tech for Rotten Tomatoes. In addition to writing for iMore, he's a video contributor for Android Central and posts everything else to his own YouTube channel and socials. He blathers on about his many curiosities on social media everywhere as @tshakaarmstrong.Short: Nerd. Father. Griot. Tshaka tells stories about tech through video, the written word, and Morse code. He loves chili fries, World history, and the truth. Not necessarily in that order.
Looking forward to reading people's thoughts on this!

Reply