Apple Classroom: Everything you need to know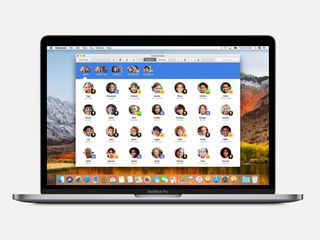 Classroom is an iOS and macOS app for teachers that allows them to easily monitor iPads used by students in each of their classes. With Classroom, teachers can control connected iPads, opening apps, creating workgroups, and keeping track of student progress with screen sharing. There are also a number of other tools that teachers can use to help students get the most out of their iPads.
If you've got questions about the Classroom app, you've come to the right place.
What's new with Classroom?
At Apple's March 2018 education event, the company unveiled an updated version of Classroom that brings the iOS app to the Mac. Now teachers can guide their students and keep an eye on iPads in class from both their own iPad and their Mac, as well. Classroom features a tool called Shared iPad that lets multiple students use one iPad while still maintaining their own personal content.
The new Mac version of Classroom will be available in beta in June.
Shared iPad and Apple School Manager
Alongside Classroom updates, Apple unveiled some upgrades to its Shared iPad features allowing teachers to manage multiple _ even hundred — of Apple IDs for students.
Read: Shared iPad: everything you need to know!
ClassKit — like SiriKit, HomeKit, and HealthKit — is a framework that developers can use to add new education-based features to their apps. Adopting ClassKit lets developers create apps that work with Schoolwork, giving teachers the tools they need to assign activities and students the tools they need to report their progress.
Read: ClassKit: Everything you need to know!
Today at Apple's education-focused event in Chicago, the company introduced Schoolwork, a powerful new app that features curriculums meant to personalize learning. The newest curriculum, also announced today, is called Everyone Can Create, and will join Apple's already-established Everyone Can Code initiative as "one-of-a-kind programs for teachers that keep students excited and engaged."
Read: Everyone Can Create: Everything you need to know!
What exactly is Classroom?
Classroom is an iPad and Mac app originally launched by Apple in early 2016 with the release of iOS 9.3. The app allows teachers to control the school-issued iPads that students use in their classes in various ways.
How do I get started with Classroom?
The first thing you'll do is add your teacher information to the app, then add the classes you teach. You pick the name and identifying color for each class, then you're ready to start.
While in the section for one of your classes, tap the Add button in the row of controls or tap the Add Students button in the blank field. Instruct your students to open Classroom in the Settings app and enter the code you give them. This will enroll their iPads in that particular class.
What can I do now that I've started my classes?
At the start of each class, the app offers an overview of what each student is doing on their iPad. You can see who has logged in, the apps students open, and you can also group students by who are using each individual app.
You can also view the recent apps of individual students, and open apps, books, or websites on their iPads for them.
So I can control how they use their iPads?
Yes. It doesn't matter if you're opening an app, a book, or a website, you can open those same items on specific iPads. You can also open them on every iPad in a class at once to provide a guided lesson for everyone.
You can also lock one or more class iPads to a particular app, book, or webpage once they have been opened in order to provide your students with greater focus.
In order to do all of this, you'll be using the Open and Navigate buttons in the control row, depending on what you want to open.
What about group support?
Classroom allows you to organize your students into groups based on activity. Just tap the Group button, select a group of your class' students, then name the group.
Tap each group to see only what the students in that group are up to on their iPads. Just as you can with the whole class, you can open apps, books, and websites for a smaller group of students, as well as lock the group's iPads to keep them on task.
What about multiple user support?
Classroom supports multiple users via an iOS feature called Shared iPad. Teachers an assign multiple students to one iPad. When students are instructed to retrieve "their" iPad, they'll look for the one with their picture on the Lock screen. Tapping on their picture and entering their four-digit pin will pull up their specific homework, apps, and documents.
Is there any way to use Classroom to check in on students' progress?
In addition to showing you which apps students have open, you can also view what's on the screens of each class iPad. Tap the Screens button to be shown a view of what each student is looking at on their iPad in real time.
You can tap an individual student's screen in order to see what they're doing. As you watch, the status bar on that student's iPad will turn blue so they know you're watching and ready to help.
What else can I do?
If a student has some particularly standout work that you notice, for instance, you can share it with the class if your classroom is equipped with an Apple TV. Just tap on the screen of the student whose work you'd like to share and press the AirPlay button. Then choose the classroom Apple TV and share that screen.
Classroom has also made sharing links and documents with students easier, as it's now done using AirDrop rather than share extensions. Your students can also share links and documents with you in the same way.
You can also lock each iPad at the end of each class so you can make announcements without worrying that your students will be too distracted to listen.
Alright, how do I get the app?
Classroom is available for anyone to download on the App Store for free.
Questions?
If you've got any further questions about Apple's Classroom app, be sure to let us know in the comments.
Updated March 2018: This article has been updated with new information from Apple's March 2018 education event.
Master your iPhone in minutes
iMore offers spot-on advice and guidance from our team of experts, with decades of Apple device experience to lean on. Learn more with iMore!
Joseph Keller is the former Editor in Chief of iMore. An Apple user for almost 20 years, he spends his time learning the ins and outs of iOS and macOS, always finding ways of getting the most out of his iPhone, iPad, Apple Watch, and Mac.