Incredible iPhone 6s photography showcased in Apple's new World Gallery!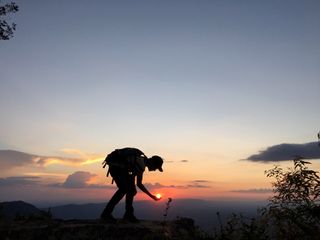 Apple is beginning to launch a new World Gallery as a way to bring some attention to the amazing photographers from across the globe that have been shooting on the iPhone 6s and iPhone 6s Plus. Billboards are currently going up, and if last year's #ShotOniPhone6 campaign is any indication, this year's World Gallery is going to be every bit as inspiring.
The gallery includes 53 photos from 41 photographers that will be featured in 85 cities in 26 countries around the world. The overarching theme this year, if there is one, appears to be people — children, women, and men living their lives, doing their jobs, and being in the moment. While some of the artists featured are professionals, others are everyday people inspired by the world around them and able to use the iPhones 6s to capture what they see and feel.
The iPhones 6s feature an all-new 12 megapixel iSight camera with an Apple A9-powered image signal processor (ISP) that makes it easier than ever to pull your iPhone out, snap a picture, and get the best possible results in the widest range of conditions. That kind of "everyday photography" makes shooting great pictures more approachable and accessible to everyone, and it makes me want to stop writing this and get out and shoot.
So, while I do that, check out the list of photographers and the gallery of photos, and then grab your iPhone and start shooting your own amazing images!
Ashish Parmar, Bangalore, Karnataka, India
Athia Renee, Canton Michigan
Chris Hamill, The Maldives
Christopher Anderson, Brooklyn, NY
Cielo de la Paz, Livermore, CA
Dustin Cohen, Brooklyn, NY
Erin Brooks, Lakewood, Washington
Gianluca Colla, Belle Usine, Fully, Switzerland
Hollyn Baron, Brooklyn Public Library, NY
Jake Debruyckere, Mt. Davidson, San Francisco
Jirasak Panpiansin, Chaiyaphum Province, Thailand
Jirasak Panpiansin, Chaiyaphum Province, Thailand
Kevin Mao, Shanghai, China
Melissa Casillas, Querétaro, México
Pierre Babin, Plateau Mont-Royal Neighborhood, Montreal, Canada
Timothy Mulcare, Harvest Moon Orchard, North Salem, NY
Zak Noyle, Honolulu, Hawaii
Image 1 of 17