Best Prime Day Apple deals 2022 - AirPods, iPads, MacBooks and beyond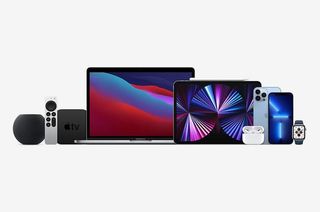 (Image credit: Brendan Griffiths)
Amazon Prime Day is here and to save you from pulling your hair out at the number of pages of items on sale, we're here to round up the best Prime Day Apple deals that raise their heads from amongst the masses. This page will help you to save money – and time – when hunting the finest wares coming out of Cupertino, via Jeff Bezo's retail empire.
We want to help you find those moments of triumph, the ones where you find the best Prime Day Apple deal on something you've been looking for that make you punch the air and cry 'YES!'. For the uninitiated, Prime Day is a manic two days filled with a massive range of price drops, and that includes Apple deals.
Prime Day at a glance
Best Prime Day Apple Deals
Prime Day is well known to be chock-full of deals, reductions and price drops on literally thousands of items, from TVs and Laptops to Cookware, fashion, and more. Of interest to us, of course, are the Apple items in Amazon's inventory that are reduced, often seeing some of the best prices of the year. We won't know what kind of discounts or items will be available until Amazon makes an announcement a couple of weeks before the event, but it is very likely there will be a host of Apple Prime Day deals.
It's well worth popping this page in a bookmark and checking back whenever you can - we'll be updating this every time we get an update, letting you know what products will be reduced, when, and how much. We'll also tell you a little about Amazon Prime Day, previous offers, and some tips on maximizing your Prime day experience. In a time when wallets are getting tighter and prices are rising, Prime Day is well worth saving for - especially if your old kit is starting to show its age.
Want to see a more detailed look at what kind of deals you can expect on all your favorite Apple devices - we have a page for that! Here's our list of Prime Day iPad deals, Apple Watch Prime Day deals and Prime Day AirPods deals.
Amazon deals you can have right now.
Amazon always has some of the best prices on a range of Apple items, so if your Apple Watch needs replacing or your iPad is starting to slow down, there are some great deals to be had right now. We've curated some of the best on AirPods, iPads, and Apple Watches below.
Best Apple Prime Day deals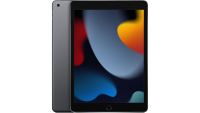 (opens in new tab)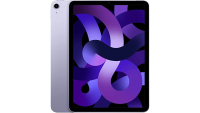 (opens in new tab)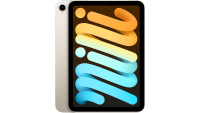 (opens in new tab)
2021 iPad Mini 64GB WiFi | Was $499 now $429 at Amazon (opens in new tab)

This is possibly the best deal on an iPad to date - this price brings it close to its budget-oriented sibling but provides plenty of power to justify the extra. You'll be able to store loads of games and apps on there, along with any photos and videos you might take.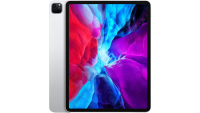 (opens in new tab)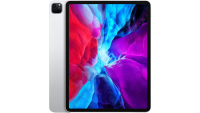 (opens in new tab)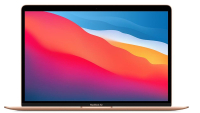 (opens in new tab)
MacBook Air 2020 256GB | $998 at Amazon (opens in new tab)

256GB is plenty of space to store documents and a range of different apps. Watch out for the varous colors - they sometimes can crop up at different prices.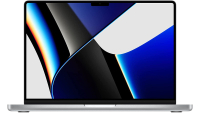 (opens in new tab)
2021 MacBook Pro 14-inch 512GB | Was $1999 now $1799 at Amazon (opens in new tab)

512GB sotrage is a great option that'll hold a good deal of the apps and programs you'll need day to day. There are often discounts on this model that are echoed in both colors, but when they run out of stock, it can take a while for them to return.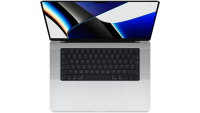 (opens in new tab)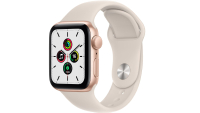 (opens in new tab)
Apple Watch SE GPS | Was $279 now $229 Amazon (opens in new tab)

This is, categorically, the cheapest way to get an Apple watch on your wrist. There's currently $50 off full price, so you're getting the lowest price the SE has ever seen. You won't be able to leave home without your phone with this one remember - you'll have to shell out the extra for the GPS + Cellular model for that.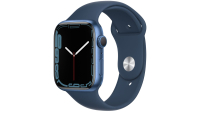 (opens in new tab)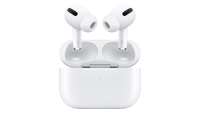 (opens in new tab)
AirPods Pro | Was $249 now $169 at Amazon (opens in new tab)

With noise-canceling and the best shaped charging case out there, the AirPods pro are a phenomenal pair of in-ear wireless earphones. They're also seeing consitent price drops at the moment, so keep an eye out for the price you're after.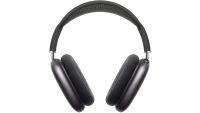 (opens in new tab)
AirPods Max | Was $549 now $479 at Amazon (opens in new tab)

Aluminum makes these feel like the best headphones you've ever held, and the band shows how much time and effort Apple put into making them feel comfortable for long periods on your head. They're expensive even when reduced, but reduced they often are.
When is Prime Day 2022?
Amazon has already let us know that Prime Day will be in July on the 12th and 13th returning to its pre-pandemic month. Last year it was shifted to an earlier June date, while 2020 saw it land in October. As life has started to return to normal, it looks like Amazon wants Amazon Prime Day to return to normal as well.
What even is Prime Day, anyway?
Prime Day is a bit like Amazon's very own Black Friday, a yearly gift to its Prime customers. It's since become Amazon's biggest sale of the year, with offers on thousands of items. The very best deals on the site are exclusively available for Prime customers only, but there are often some deals that are available to the wider public.
If you want those better deals though, you're still going to need that Prime membership - but never fear, it's not only really easy to sign up, but you can also get a pretty hefty 30-day free subscription so you can have a go and see if you want the other benefits that Prime offers.
Once you've had your free trial, you will have to pay for Prime. It's $14.99 a month or $139 for the full year, but you do get some great features. Prime Video offers a range of TV shows that you'll find nowhere else, and Prime next-day delivery has saved some people not only a lot of time but also some birthday parties - ask us how we know.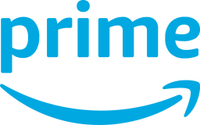 (opens in new tab)
30-day free trial (opens in new tab)

Grabbing a free trial is really easy, and you'll not only get all the deals you want but access to Prime Video, and Amazon next-day delivery. Just remember to cancel it before you get charged for your second month!
We'd do it like this - grab your free trial now, and get access to the Apple Prime Day deals along with the other Prime Day discounts. Then, before the 30 days are up, cancel it so you won't have to pay for a subscription (that is unless you get really into The Boys, and honestly, we wouldn't blame you - it's worth the monthly cost alone).
What else will be reduced on Prime Day?
Loads. Like, thousands type loads. There will be discounts on everything from the Apple products above, to cookware and clothes. Some of the best deals can be had on Apple Accessories - cases, headphones, HomeKit devices, and the like all see excellent discounts.
In this case, Prime Day is a fantastic time to find some of the best deals on cases all year. So if your new iPhone is looking a little bare, or your iPad is attracting scratches from across the room, then make sure you've got your eyes on this page as Prime Day closes in - we'll be letting you know of all the best offers on cases for your Apple products.
If you've still not got yourself an Apple Pencil yet, then Prime Day could be the time - we reckon there may well be some deals on Apple Pencils, so you can get drawing with your iPad for less!
Looking for a new pair of headphones, but the Apple AirPods Max are still out of your price range? The Sony WH1000XM4s are a great alternative, and given their replacement has just been released, you could see some epic discounts. How about a new Bluetooth speaker? There are often some really great deals to be had.
How do I have a good Prime Day?
You can have a good Prime Day by just appearing on the day and seeing what's available. You can have the best Prime Day with just a little preparation. Here are some of our tips on how to get the most out of Prime Day 2022.
We've already told you how to get it, but it's well worth reiterating - you're only going to get the best Prime Day deals with an Amazon Prime subscription.
Prime Day is chock full of deals - which is brilliant unless you find yourself searching through pages upon pages of deals on products you're not interested in. Get ready before the day - Amazon will let us know what items it's going to reduce, and when. If in doubt, make an Amazon wish list - Amazon will notify you when those products are reduced anyway, so it's well worth building one before Prime Day.
Keep an eye on similar items
Darn, that iPhone case you were after isn't in Prime Day - what to do? No worries, have a look around, and see what's similar - you might get something similar or even better if you keep your options open.
App users get notifications about deals anyway, but you'll get all the best deals straight to your phone if you're logged into the App.
Want more info on Apple Prime Day as it draws in? Here are our Prime Day deals hubs: * Apple Watch Prime Day deals * AirPods Prime Day deals * iPhone Prime Day deals * MacBook Prime Day deals
Get the best of iMore in your inbox, every day!
Buying Guides and Deals Writer
As the Buying Guides and Deals writer for iMore, Tammy puts over a decade of experience in finding the best prices of Apple products to work, helping you save money on the equipment that you want. An audiophile at heart, she loves all things audio and visual, but you'll also find her drooling over the latest Macs and MacBooks. With a Masters in screenwriting, Tammy likes to spend her free time writing feature-length and TV screenplays or driving digital cars around virtual circuits, to varying degrees of success. Just don't ask her about AirPods Max - you probably won't like her answer.