Apple releases Mavericks Server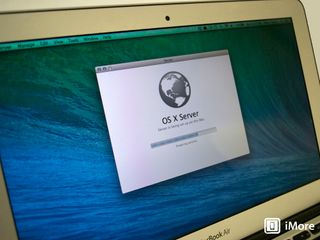 OS X Mavericks is free, but Mavericks Server still costs you - but it's only $19.99. Apple released OS X Server late Tuesday after posting Mavericks to the Mac App Store.
OS Server works like an application, running on top of the core Mavericks operating system. All the hallmarks of OS X Server are still apparent in the new Mavericks release: server-strength file sharing, e-mail service, contact, calendar and database publishing, support for PostgreSQL for SQL databases, Apache web server, and much more.
New to Mavericks Server includes Xcode Server, making it easier to use OS X Server in developer workgroup settings (for both iOS and OS X developers), a new Caching Server 2 that speeds up the delivery of software distributed over Mavericks Server from the App Store, Mac App Store and iTunes. Profile Manager gets some enhancements too, to simplify the delivery of apps and books.
Are you planning to install Mavericks Server? Are you working with Mountain Lion Server now? IT pros, sound off in our comments!
Get the best of iMore in your inbox, every day!
$20.00? I got my upgrade for free today on my 2012 MacBook Pro.

Upgrade - as in, you had Mountain Lion Server and were able to upgrade to Mavericks Server for free?

I went to Apple.com after about 10 minutes after the Apple keynote, it redirected me to the Mac App store and it was a free download.

The Mavericks Server for free or the free Mavericks update? Still not clear, ndogdrumz.

You sure it wasn't Mavericks for your desktop computer? That's free. Any way, we are using Mt. Lion server now. May have to check this out, especially the XCode stuff.

The caching server would have come in handy today. I'm waiting for the Haswell Mac mini and then i'll be ready for Mavericks Server

Unhappily... I was dumb enough to update OS to Mavericks.
Since the upgrade, my Server is not running and the update is not free. Can you recall if there were any info about Mavericks disabling the 2.2.2 Server version? I find it unacceptable. I would understand if the update was not free of charge and the "old" server version would still run on Maverics but it doesn't... Any ideas in this issue?

i was curious about this issue and basically this was the only thread i found this morning. I find it rather annoying that a crucial piece of sw just stops working due to an OS update. At least the fact that mavericks is free definitely softens the blow, and I don't mind upgrading my server, but for the time being I would've preferred to wait. It did warn me however when I was about to install... "OS X Mavericks supports OS X Server version 3. Installing Mavericks on this volume will disable the current server functionality until you purchase and install OS X Server version 3 from the Mac App Store." I know it sounds a bit whiny to complain about having to shell out €18 on something that once cost much much more (heck ML + Server cost more...). Lets hope it doesn't eff up my settings.

I am also thinking of upgrading from lion server to just mavericks as I never use the server function on my MacMini server. Did it go ok and run just it would is a 'normal' Mac?

Never used an optical drive in over 2 years. Much rather have a thinner, lighter computer vs. keeping the drive. The optical drive is going to go the way of floppy disks and cassette players.

Me too, but what does that have to do with Mavericks Server?