Apple updates Xcode developer tools, come and get 'em!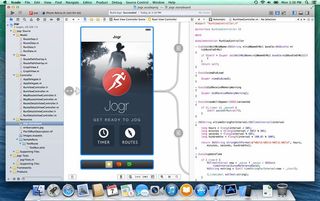 Following Apple's release of iOS 7.1 on Monday, the company updated Xcode, its integrated development environment (IDE) for developers working on Mac and iOS applications. The new version, 5.1, is ready for download from the Mac App Store.
New to this release is an Auto Layout constraint inspector with support for all constraint types, Quick Look support in the debugger for custom object types, improved ability to resolve symbols in instruments, updates to the iOS standard architecture setting to include 64-bit, and other bug fixes and stability improvements.
Apple has also updated its command line developer tools for OS X Mavericks (to 5.1.0.0). That's been posted as a separate update, also available for download through the Mac App Store.
Both downloads are free for registered developers.
Free (with Apple developer license) - Download now (opens in new tab)
Get the best of iMore in your inbox, every day!
Xcode 5 made Auto Layouts fairly easy, the only thing that was missing was a constraint inspector. So....thank you Apple for this nice upgrade.

Is it available on Windows and Linux yet....

Nope. If you want to develop for iOS, you need a Mac and OS X in your workflow somewhere.

Indeed, which is a crock.

Yeah it's too bad. A few years ago i wanted to try to learn to code for ios there xcode soley to make an app for myself but isn't available on windows. I looked at other options but decided it wasn't worth the time.

So you decided to hang out on Apple focused sites instead with all your free time? Sent from the iMore App

Let me know when Microsoft releases development tools that run on a Mac mmmkay? Or for that matter, totally free development tools.

Since Windows can run on a Mac, all Microsoft development tools can. The tools are free too if you use the Express editions.