Apple Vision Pro could revolutionize movies, here are our top five picks
Contributions from
published
Spice World in Spatial Video someday?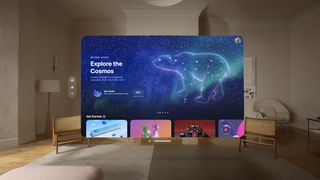 (Image credit: Apple)
After months and years of rumors, the Apple Vision Pro was finally announced at WWDC 2023, and during its 30-minute showcase at the keynote, there was one feature that stood out the most.
We were shown a Vision Pro user watching Avatar: Way of the Water on a virtual display, and with a pinch, could dim the surroundings and transform the display into a cinema. Reports from those who tried out the headset at WWDC 2023, said that this was also 3D, and it reportedly looked fantastic.
Apple called this Spatial Video, and already, some Apple TV Plus shows are being filmed in this format, ready for when Vision Pro is released in early 2024.
So with this in mind, we asked ourselves at iMore, which films we'd like to see remastered in 3D Spatial Video, and how these films could finally be elevated by the format.
Spider-Man: Across the Spider-Verse
John-Anthony Disotto — How-To Editor
I saw Spider-Man: Across the Spider-Verse last week, and it blew my mind. The different art styles for each universe in the multiverse are jarring and incredibly impressive, and the film is just a great time with far more fleshed-out fight scenes than the first one.
While I'm not the biggest fan of 3D cinema, and I doubt Vision Pro will change my mind, something like Across the Spider-Verse could be a stand-out experience on Apple's VR headset. It's the perfect mix of art, action, and fun that would have me on the edge of my seat with goggles on - and probably very motion sick too.
Star Wars Episode IV: A New Hope
Tammy Rogers — Staff Writer
I mean, come on. If nothing else, seeing the Tantive VI being chased down and engulfed by the Star Destroyer in the first seconds of the film as the two ships cruise over your head would be incredible in some kind of immersive 3D. I mean, come on.
I don't think you could say that A New Hope is the best Star Wars film, neither could you say it's the most visually impressive – but it's the film that cemented how the galaxy far, far away would look for the next eight movies, 17 million comic books, nine TV shows, 1.3 quintillion toylines, and innumerable books. It birthed a franchise for goodness sake – now let's see it on next-generation hardware.
The Death Star trench run, going into hyperspace for the first time in the Millennium Falcon, Tatooine's sprawling deserts with its Twin Suns, all would look incredible on a screen that surrounds you. And no, Disney, that 'Tatooine drive in cinema' thing you're doing doesn't count – put me in Star Wars please. Other Star Wars moments I'd like to see on Vision Pro would include the dogfight over Coruscant from Episode III, the final duel in Episode V, and the speeder bike chase from Episode VI. Oh, and while we're at it, the Podrace from Episode I…
Just give me Star Wars, please. All the Star Wars.
The Matrix
Karen Freeman — Contributor
The first time I can remember having that "Whoa, cool!" moment in a movie theater was when I saw The Matrix back in 1999. The Matrix may appear charmingly old-school in the present day, since the special effects used in the film have become industry standard by now and you've seen them a hundred times.
But when it was first released, it was a spectacular cutting-edge film with ground-breaking CGI and other effects. I'd love to see how converting this film into 3D could make you feel like you're actually inside the Matrix. Will you take the red pill or the blue pill?
Back to the Future
Daryl Baxter — Features Editor
The Back to the Future Trilogy has been one of my top ten collections of films of all time, for as long as I can remember. I recall going to Universal Studios Orlando and staring in awe at the Time Train and the Delorean from Back to the Future Part III outside the ride, alongside going to cinema screenings to mark their anniversaries.
But when I saw Avatar being showcased in 3D at the WWDC 2023 keynote, I was imagining being in Hill Valley, watching the lightning strike the Clock Tower at 10:04 PM with 1.21 jigawatts of electricity, hitting the Delorean.
Seeing the first film debut on Vision Pro in Spatial Video would be incredible - and its iconic music by Alan Silvestri would only elevate this further. I've never been a fan of 3D films or TV Shows - I once watched Day of the Doctor, Doctor Who's 50th Anniversary Special in 3D, and it made no difference to what I watched on BBC iPlayer the month before.
But here, I can see Spatial Video hitting an emotional tone as I watch Doc Brown and Marty McFly test out the Delorean in Twin Pines Mall with that remote control.
Transformers (2007)
Stephen Warwick — News Editor
The 2007 Transformers movie with Shia LaBeouf and Megan Fox was a visual masterpiece that had 12-year-old me basically crying with delight in the cinema. There are so many moments in the film that would benefit from immense 3D immersion that would reboot the film.
From the arrival on earth, the attack on the military base, and of course the iconic scene where Optimus Prime recounts the history of Cybertron and the war between the Autobots and the Decepticons. Transformers might not be a masterclass in plot lines and character development, but 3D movies are all about the visual spectacle, and the movie was a slam dunk in this regard.
3D movies could be saved by Apple Vision Pro
Most of us remember when 3D movies and TV shows were all the rage in the early 2010s. You would go to a cinema, and for an extra few bucks, be given some 3D glasses. The film would look, almost 3D, but the picture always looked dim, washed out, and didn't make the movie any better.
However, Apple seems to have found a way for 3D media to make an impression, and be accessible only in its own ecosystem. There could be deals made with other studios to bring their 3D movies to Apple Vision Pro, perhaps as a higher tier for Apple TV Plus.
It's not a stretch to assume that filming these upcoming shows and movies with 3D Cameras require a much higher budget than before - and even though Apple can afford a bunch of these, and then some, the appeal of watching 3D content compared to standard ones could justify a higher tier.
Combine that with the impressions that users expressed with Avatar 2 and Vision Pro when they tried it at WWDC, and Apple could be onto something special here.
Master your iPhone in minutes
iMore offers spot-on advice and guidance from our team of experts, with decades of Apple device experience to lean on. Learn more with iMore!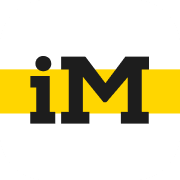 The collective iMore hivemind
iMore.com is your source for all things Apple, and the IM Staff author represents our collective hivemind, for those occasions when the whole team speaks with one voice to bring you important updates about the site, editorial policies, awards, promotions and more.
The iMore team of Apple enthusiasts and experts shows you how to get the most out of your tech life by using Apple products and the apps, services, and devices they connect with to their fullest. iMore is a mainstay in the Apple community for good reason. Every single iMore writer and editor takes their job seriously, and we prioritize accuracy and editorial independence in everything we do, never receiving compensation for coverage and never pulling punches.
As well as our amazing group of regular contributors, the iMore staff team currently consists of:
Gerald Lynch — Editor-in-Chief
Stephen Warwick — News Editor
Daryl Baxter — Features Editor
John-Anthony Disotto — How To Editor
Tammy Rogers — Senior Staff Writer
James Bentley — Staff Writer