We asked four developers their reactions to WWDC 23 - from Vision Pro to iOS
"This is the first VR/AR device I've been interested in trying."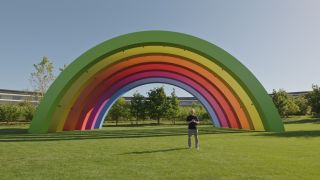 (Image credit: Apple)
With WWDC 2023 almost at the back of everyone's minds by now, the announcements made at its keynote on June 5 are still making an impression - no more than the Vision Pro headset.
Developers who wore it and attended the conference were in awe, but that's not to say that there were other announcements that got ignored. From iOS 17 and its StandBy mode to the redesign of watchOS 10, there was plenty to like for everyone this year.
There were also new APIs, or improvements to existing ones, that can help third-party apps take advantage of what Apple announced at WWDC. For those unaware, API (Application Programming Interface) enables an app to use a feature that's offered by the operating system. So if you want to use a 'Tips' feature for your app to help guide a new user for example, Apple's 'TipsKit' API will allow you to do just that.
With this in mind, we spoke to four developers about their reactions to what was announced, now that we've had a couple of weeks for our impressions to settle and bake.
Vision Pro Reactions
Vision Pro was obviously the main showcase of WWDC 2023. Becky Hansmeyer, the developer of Yarn Buddy, was amazed by its showing. "I'm completely blown away by it. Everything I've heard from all of the journalists, podcasters, and influencers who got to try it leads me to believe that Apple's vision for spatial computing is going to influence consumer technology in general for the next decade or more," Hansmeyer continues.
"That said, I don't foresee spotting many of these devices in the wild, especially here in rural Nebraska… at least not until the agricultural technology sector starts developing for it. I hope to try it one day though, and I'm excited to see what novel interactions and experiences other third-party developers will dream up for it."
James Thomson, the developer of PCalc and Dice, mirrors Hansmeyer's verdict. "I am intrigued, certainly. I've been having some vision problems of my own (no pun intended) for the last year and a half, so I am not certain whether I'll be able to use it by the time it comes out, which is a sobering thought if this is the future of computing," Thomson mulls." Or maybe it will turn out to be easier than looking at a traditional screen. I won't know either way until I have a developer kit, which is still something I fully intend trying to get hold of, despite it being a gamble."
Ben McCarthy, developer of Obscura and Aether, says they're encouraged by it, but not for doing work on it. "The hardware seems incredible, and I can't wait to get my hands (and face) on it," McCarthy exclaims. "But as a user, it feels a lot harder to say. I get a lot of value out of the Meta Quest 2, but almost purely for Beat Saber, and I don't feel a lot of appeal to use it for productivity."
"Obviously, the Vision Pro is a very different beast, and I think it's going to cross a number of thresholds that push it into uncharted territory."
"Long term," they continue, "I'm fascinated to see how it evolves, especially in terms of user interaction. How we use our phones has changed so much since 2007, and I can't wait to see what becomes the first "Pull-to-Refresh" or "Shake-to-Undo" of visionOS. "
Chris Demiris, one half of the LumaFusion team, was excited by what it could be capable of. "Vision Pro definitely provides the most compelling case I've seen for augmented reality computing," Demiris continues. "As usual, Apple's commitment to details and accessibility will help it find important markets. This is the first VR/AR device I've been interested in trying since the early days of cardboard goggles."
Could these apps be adapted for visionOS?
One of the big questions out of WWDC 2023, is whether some apps could be updated to take advantage of what visionOS offers in spatial computing. While you can load up your iOS and iPad apps on the headset in a window, there are possibilities that developers have never considered before.
Hansmeyer thinks that visionOS would distract from the task at hand when it comes to YarnBuddy. "With YarnBuddy, I think the hand movements required for knitting or crocheting would likely conflict with visionOS's gesture system. Also, for a lot of people, these hobbies are a way for them to relieve stress and escape from screens and technology in general," Hansmeyer explains.
"However, I could imagine a future device running visionOS that more closely resembles a regular pair of glasses, that could provide a simple overlay showing your current row count and the pattern directions while you're knitting. Similarly, a recipe app could show you your next cooking step. Those are the types of future interactions I'm most looking forward to! Just more simple, non-intrusive, hands-free conveniences."
Thomson was clear to point out how Microsoft had its Office apps demoed at WWDC 2023 on Vision Pro, proving that any apps could work on this new product. "Given that one of the first applications they demoed was Microsoft Office, I think pretty much anything that exists for traditional computing or mobile platforms is something that Apple would like to see present on this device too. It's going to need a calculator, for sure!" Thomson explains.
"It sounds like I would only need to make minimal changes to PCalc to have it running as a native visionOS app, and it would already run there today as an iPad app. I suspect there isn't a lot I'll need to do there, and nobody really needs a completely immersive VR calculator."
But for Dice, Thomson has unknowingly been preparing for visionOS already with a demo. "For Dice, I already have a prototype of an AR dice rolling app in the shipping version, and I could quite straightforwardly expand that out to a full experience. But, it may well be that running it in a window (perhaps with some depth to the 3D objects) is actually how most people would want to use it day to day."
McCarthy wasn't convinced at first when it came to apps that use media, but is only just coming round to the idea. "At first I was just impressed by the hardware, but didn't really see much relevance for me or for Obscura. But after seeing a little more of the headset in use, I think it could be a really great device for viewing, triaging, and editing photos," McCarthy explains. "Regardless of what you do, I think being immersed in your work could have tremendous benefits for focus."
"The 3D element of it all still sort of eludes me. I think I'm a very 2D thinker, and maybe that's why I'm so drawn to photography and UI design."
For Demiris, LumaVision could work well on visionOS already. "There is significant potential for LumaFusion for iOS. I can envision a nearly limitless 'desktop' for managing media and visualizing projects and timelines," But Demiris proceeds with caution. "Getting it right is going to be a huge challenge though. We've found dealing with the relatively small differences between iOS and macOS can be difficult, for visionOS the difficulty is going to be orders of magnitude greater."
Pleased to see from WWDC
But away from their own apps, what announcements were they pleased to see this year across Apple's updates?
Demiris was happy to see Cinematic Mode get an update this year, as third-party apps will be able to use this within their own apps to edit videos captured in them. "I was particularly pleased with the Cinematic Mode API, which will allow LumaFusion editors to work with cinematic mode focus directly," Demiris continues. "I was also excited to see a number of improvements to the Swift language that continue to make it easier and easier to develop everything we do."
For Thomson, the feeling is more of not having to cram in fitting in his apps for new features. "For me, one of the nicest feelings for a WWDC, is coming out of it thinking "I don't have to do anything". I spent a lot of last summer modernizing my code for Stage Manager, and I felt like I didn't get a lot of payoff from that," Thomson reveals.
"It seems however like many of the things I did then are actually needed to support visionOS, so perhaps it's better to say "I did some of the hard work already". I won't be scrambling to catch up quite as much as I have in previous years, so I can do a mix of adopting new OS features as well as hopefully adding new functionality."
McCarthy meanwhile, was glad to see a bunch of small updates that would benefit many users over time. "There were hundreds of little features that I think will add up to have a more meaningful impact than a couple of major features you might never use."
McCarthy continues, "Things like shared AirTags, better sharing of contacts, FaceTime "voicemail", faster device switching for AirPods, to name just a few. The kinds of features that whizz by during the keynote, but once they become part of your life, you wonder how you ever lived without them."
Demiris was happy to see Cinematic Mode get an update this year, as third-party apps will be able to use this within their own apps to edit videos captured in them. "I was particularly pleased with the Cinematic Mode API, which will allow LumaFusion editors to work with cinematic mode focus directly," Demiris continues. "I was also excited to see a number of improvements to the Swift language that continue to make it easier and easier to develop everything we do."
What about from a developer perspective?
But, with WWDC 2023 being a developer-focused conference first, we wanted to know if there were any API's, or improved ones, that any are considering to use in a future update to their apps.
"Absolutely. Some of the new design APIs that have been made available in watchOS 10 make me want to completely rewrite YarnBuddy's watch app from scratch, and I may do that," Hansmeyer reveals. "My current plan though is to spend most of the summer focusing on providing interactive widgets, which are perfect for apps like YarnBuddy that involve keeping tallies and starting and stopping timers."
For Thomson, one improvement stands out more than the others. "I think the most obvious thing is the return of interactive widgets. I had a working prototype of a PCalc calculator widget on the day of the keynote, so I fully expect that I'll have new PCalc and Dice widgets ready for the autumn," Thomson explains. "That is, of course, assuming we don't get a repeat of 2014's App Review situation, with Apple saying that "widgets can't perform calculations". But surely, they wouldn't do the same thing twice, right?"
But McCarthy notes that improvements to speed when it comes to the camera is something they'll be looking at closely. "The most exciting for me are some major performance improvements to camera capture, that's going to make dealing with 48 MP or ProRAW captures a lot faster and more reliable," McCarthy explains. "Beyond that, SwiftUI improvements are always welcome. Every year it gets easier and faster to get more complicated ideas off the ground, and the value in that can't be overstated."
When it comes to LumaFusion, Demiris is looking at two features from this year. "We will definitely include the Cinematic Mode API, as well as a number of other features in the VisionKit for identifying objects and producing other effects in videos," Demiris continues. "We're also looking at the new TipKit as a great way to provide a better in-app learning experience for our customers."
Master your iPhone in minutes
iMore offers spot-on advice and guidance from our team of experts, with decades of Apple device experience to lean on. Learn more with iMore!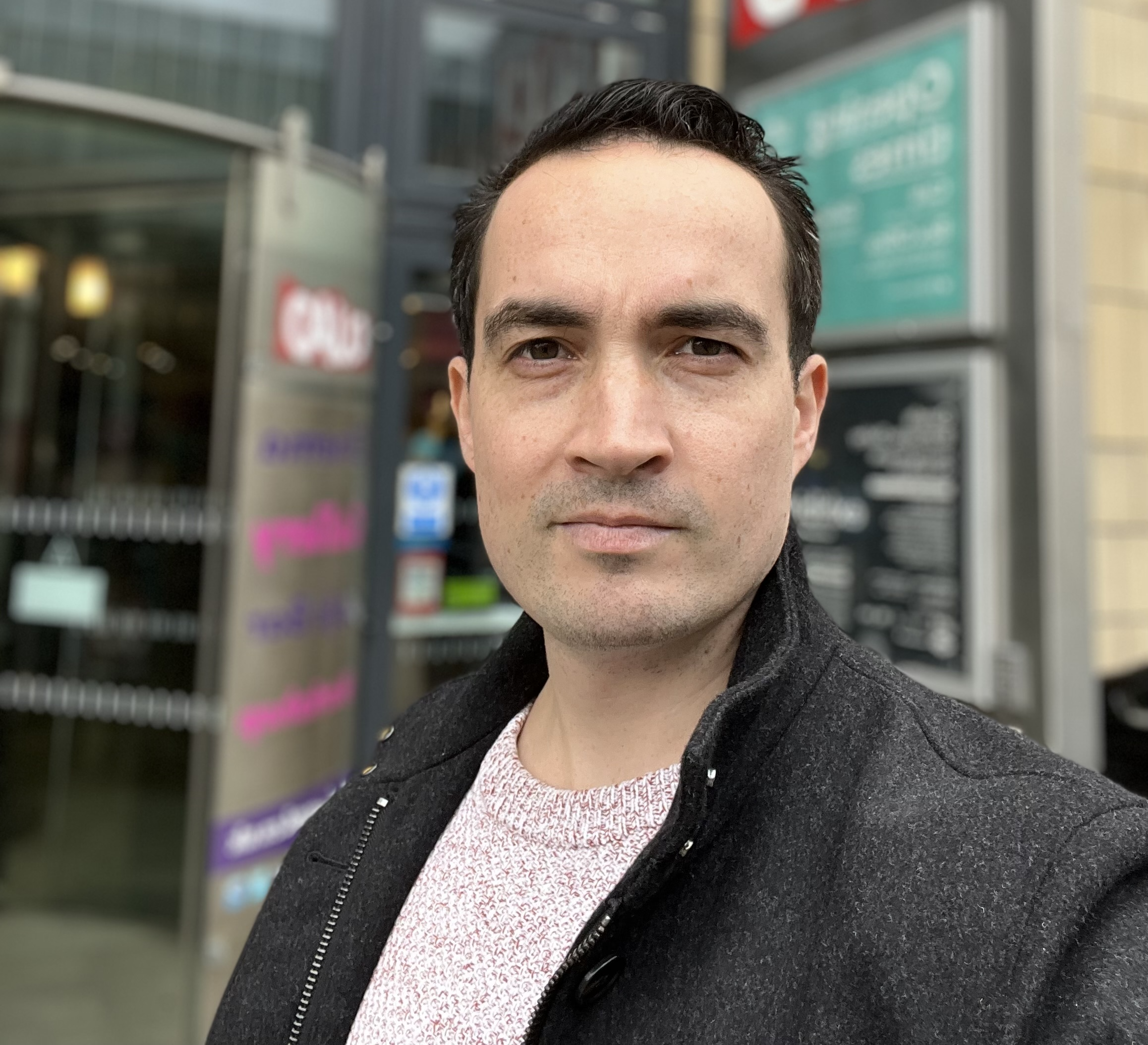 Daryl is iMore's Features Editor, overseeing long-form and in-depth articles and op-eds. Daryl loves using his experience as both a journalist and Apple fan to tell stories about Apple's products and its community, from the apps we use everyday to the products that have been long forgotten in the Cupertino archives.
Previously Software & Downloads Writer at TechRadar, and Deputy Editor at StealthOptional, he's also written a book, 'The Making of Tomb Raider', which tells the story of the beginnings of Lara Croft and the series' early development. He's also written for many other publications including WIRED, MacFormat, Bloody Disgusting, VGC, GamesRadar, Nintendo Life, VRV Blog, The Loop Magazine, SUPER JUMP, Gizmodo, Film Stories, TopTenReviews, Miketendo64 and Daily Star.
Your English teacher must be so disappointed in your writing. Bring on the AI writers, who observe the grammatical rules of English.

Reply