What could WWDC 2023 be hinting at? We've got theories...
Disclaimer: These are not serious hopes.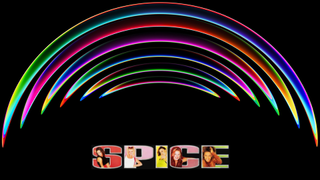 (Image credit: iMore)
It's a game that many WWDC fans have played - almost since the event was announced back in the mid-90s - what can its banner and statement mean for Apple's newest software updates for WWDC 2023?
If you're a user of Twitter, Reddit, or Mastodon, then you've most likely seen some theories as to what the rainbow of colors mean - from a VR headset to our own News Editor hoping for a color screen... We can only hope.
With this in mind, we've come up with five (very serious and definitely real) conclusions as to what the banner could mean, so you don't have to.
A Spice Girls focus for WWDC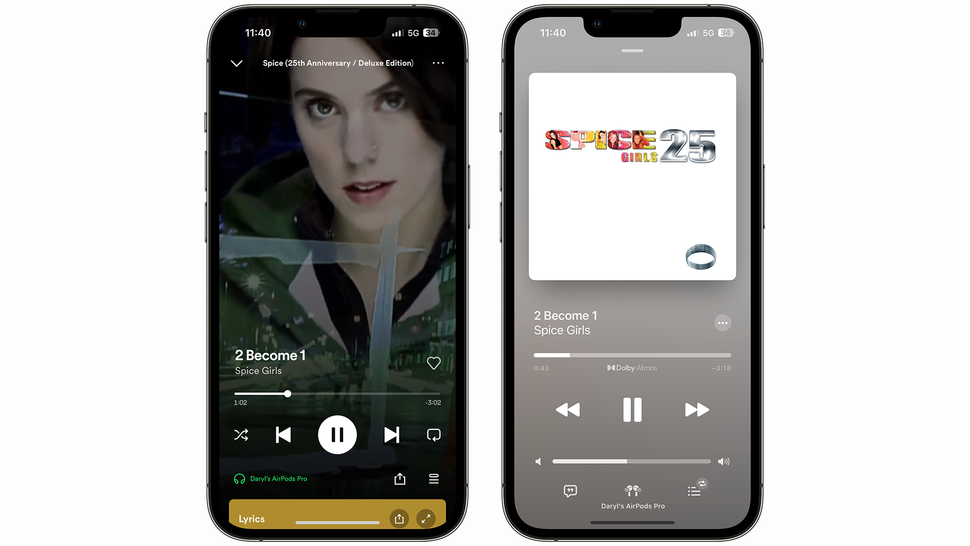 WWDC 2023 could be the time when two becomes one for Apple and the critically-acclaimed 90s UK band. In the past, we've seen collaborations with U2 and Apple, or different countries for Beats headphones for athletes at the Olympics in 2016.
Looking at the color scheme for those six curves, we could see all five Spice Girls members reform for the keynote on June 5, and Craig Federighi could join them on stage to be the sixth member for a short moment.
Perhaps even macOS 14 could be given a name that reflects the band - macOS SpiceWorld?
VR Troopers
No, not the alleged VR headset that has been heavily rumored in recent months - but the colors of those curves in the banner all relate to the Mighty Morphin Power Rangers. And as its creator, Haim Saban tried to create similar shows in the 90s to piggyback the success, there were shows such as VR Troopers.
With a dog that talked like Jack Nicholson and an advisor that looked like a cross between James Earl Jones and Quincy Jones, we could see an Apple TV Plus reboot of VR Troopers to be announced as an eight-episodic season.
If these are mixed in with the Power Rangers, Apple could have a hit on its hands that could even rival Avengers: Endgame in time.
Apple Sports Frisbee launches
Our dog, Jolly, loves three things in this world - food, sleep, and a frisbee. The more you look at the header image, the more you see six frisbees. It could be a great way to lift the 'My Sports' section from the Apple News app, and into its own app.
So you can watch MLB, MLS, and now frisbee content, with Siri becoming the new commentator for the matches, and the winner gets to do Carpool Karaoke with Tim, Eddy, and Craig in the rumored Apple Car.
Each frisbee could also have colors similar to the M1 iMac, and once the Championship League launches, Pro colors could also launch that would mirror previous iPhone Pro colors - from Sierra Blue to Deep Purple.
Apple Music Concert
Back when iTunes was used for downloading apps, TV Shows, and more, there was also an iTunes Festival, which launched in 2007 and would run for a whole month. While it was renamed the Apple Music Festival in 2015, the company ended the concert just two years later.
However, the WWDC 2023 banner could imply that it's about to come back in a big way.
In the past, Apple has hosted concerts at Apple Park that have involved the six rings that mirror its Fitness app. So we could see the announcement of a worldwide Apple Music concert that helps to promote both Apple Music and Apple Classical.
It's the perfect time to do something like this, especially with Apple TV Plus getting a big push with TV Shows, Movies, and now Sports. Live music concerts for those who can't make the gigs could be a great touch.
WWDC: Worldwide Destruction Confederation
I asked Bing to imagine WWDC 2023 as a wrestling event pic.twitter.com/FcOfvIx9RgMarch 30, 2023
Move over WWE... With thanks to our News Editor here, this could be a 'One More Thing' to finish off the keynote on June 5.
If iPadOS 17 is announced with minor improvements to Stage Manager for instance, Tim could invite the naysayers onto the stage, which could transform before the audiences' eyes and a Royal Rumble match could begin.
Dr 'Compton' Dre, Tim 'North Star' Cook, Eddie 'Snooker' Cue, and Craig 'Clothesline Force One' Federighi could all appear on the ring every 5 minutes, with the Mac startup chime signaling the arrival of each contestant.
The winner would be able to have a prize that's unattainable to many - they can decide if you can indeed do work on an iPad or not. There can be a badge and could also decide to scrap Stage Manager entirely with something else if they wish.
Final Thoughts
Of course, we're not expecting much of these to be true, although I do hope that a wrestling angle could happen, and a bigger focus on Spice Girls.
However, I'm here to tell you that, while other events from Apple have certainly hinted towards upcoming products, such as the iPhone 5 in 2012, WWDC has almost hinted towards nothing.
It's usually a waste of time, and while it's a fun trope, it's a rabbit hole that's not worth burrowing into. Instead of thinking about the meaning of a banner - throw a frisbee, listen to some great podcasts, or enjoy the sunset wherever you are.
Get more iMore in your inbox!
Our news, reviews, opinions, and easy to follow guides can turn any iPhone owner into an Apple aficionado
Daryl is iMore's Features Editor, overseeing long-form and in-depth articles and op-eds. Daryl loves using his experience as both a journalist and Apple fan to tell stories about Apple's products and its community, from the apps we use everyday to the products that have been long forgotten in the Cupertino archives.
Previously Software & Downloads Writer at TechRadar, and Deputy Editor at StealthOptional, he's also written a book, 'The Making of Tomb Raider', which tells the story of the beginnings of Lara Croft and the series' early development. He's also written for many other publications including WIRED, MacFormat, Bloody Disgusting, VGC, GamesRadar, Nintendo Life, VRV Blog, The Loop Magazine, SUPER JUMP, Gizmodo, Film Stories, TopTenReviews, Miketendo64 and Daily Star.