Cyber Monday is a great time to pull the trigger on a new Mac as it is one of the rare times in the year where significant discounts hit Apple products. For example, right now you can pick up Apple's Mac Mini at a $120 discount at Amazon. That scores you the 256GB model with 3.0 GHz 6-core Intel Core i5 processor for only $929. That's a match for the lowest it has ever gone there and it's a deal that is also being offered at B&H. You can score the entry-level Mac Mini there at a steep discount too.
Macnificent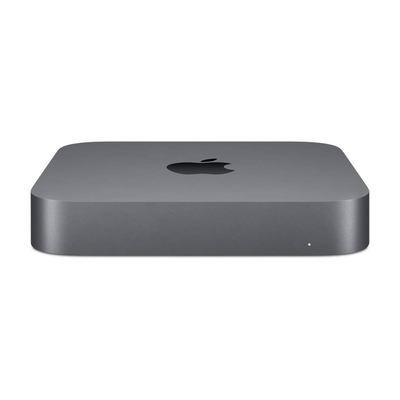 Apple Mac Mini
Now $170 off, this 2018 Mac Mini can get you into the Apple ecosystem for less than most other options. It features 8GB RAM, a 3.0 GHz 6-core Intel Core i5 processor, and a 256GB SSD.
$929.00 $1099.00 $170 off
The Mac Mini is one of the most affordable ways to get in on the Mac ecosystem. This version of Apple's Mac Mini features 8GB RAM, a 3.0 GHz Intel Core i5 Six-Core processor, and a 256GB SSD. Its memory can be upgraded to 64GB, plus it includes several Thunderbolt 3 ports, an HDMI port, two USB-A ports, and Bluetooth 5.0, along with Intel UHD graphics 630. This model supports the newest macOS Catalina software.
Next, you'll want to make sure you have all the peripherals needed to use the Mac Mini; it stays affordable by leaving them out, after all. You can really go with any Bluetooth keyboard and mouse, though Apple's Magic Keyboard and Magic Mouse 2 are some of the best choices to pair with it. You'll also need a monitor, and there are plenty of inexpensive options on Amazon to ensure your setup stays below $1,000. As well as making excellent desktop machines, there are tons of creative uses for a Mac mini outside of day-to-day computing that might make you want to pick one up even if you already have a main desktop or laptop.
Check out our review of the newest Mac Mini for all you need to know about it. If you would rather snag a laptop deal this Cyber Monday, there's currently one hell of a deal on Apple's 2017 MacBook Air going on right now too.
We may earn a commission for purchases using our links. Learn more.