Should a student buy a Mac mini?
A mighty Mac for serious studies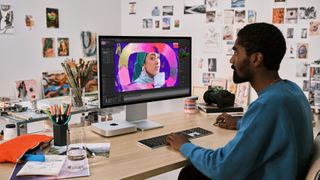 (Image credit: Apple)
When people think about Apple's Mac lineup, they tend to default to the MacBook Pro or the MacBook Air, perhaps with the iMac sprinkled in here and there. The Mac mini often gets a little forgotten, but that's a real travesty, as it's one of the best computers that Apple sells, combining strong power output with a very affordable price.
That makes it a great choice for students. Its small size, powerful performance, and extreme efficiency are all attractive qualities when you're spending your life studying. Should a student buy a Mac mini? That's what this guide aims to answer.
Benefits of the Mac mini
One of the main benefits of the Mac mini is immediately apparent: its compact size. It takes up a much smaller slice of your desk than even a MacBook Air, which is perfect for cramped dorm rooms where space comes at a premium.
Speaking of premium, there's another key benefit of the Mac mini: its combination of premium power with a distinctly affordable price. Ever since Apple switched away from Intel processors to its own chips, its Macs have gained a ton of power without seeing an equivalent jump in price.
Case in point: the M2 chip inside the current Mac mini is one of the best chips on the market at marrying power with sublime efficiency. It's able to keep perfectly cool while under load, meaning the fans barely ever spin up – great for helping you concentrate on coursework.
You can pair the Mac mini with a used monitor, which are cheap and easy to find, for a dream budget setup. And not only will your bank account benefit from saving on an affordable display, but your back will too. Sitting in front of a monitor raised to a proper height is far better for your posture than hunching over a laptop. Don't want someone else's used goods? One of the best monitors for Mac mini is always a good option as well.
Is the Mac mini good for students?
As we alluded to earlier, the Mac mini gives you a great combination of price and performance. That means you no longer need to settle for a device that doesn't perform to your expectations just to save some cash. Conversely, it means you also don't have to break the bank for something that offers as much output as you need for your studies. That's very important for students, where cash may not always be as readily available as it is for other people.
As well as that, you get Apple's well-known build quality with every Mac mini. There's no plastic shell here – the device is housed in a solid aluminum case that can take a battering, which is ideal if you need to move around with your Mac or take it back home. That means your money goes even further.
There is one potential drawback of the Mac mini for students. Since it is a desktop machine that requires an external monitor, it's not ideally suited for attending lectures and taking notes from your professor. If you need to do a lot of that, a laptop might be a better idea. But if you spend more time working from your dorm, it could be the perfect student machine.
Is the M1 chip good for students?
Apple has moved on to the M2 architecture, with the latest Mac mini being outfitted with either an M2 or an M2 Pro chip, depending on your choice. That raises an interesting question: is the M1 chip inside the previous-generation Mac mini still good for students?
The answer is a solid yes. The M1 still holds up well today, offering the same combination of impressive performance and low temperatures that we've come to expect from Apple silicon. Sure, the M2 and M2 Pro are more powerful, but the gap is not huge (especially between the M1 and M2), and for most student work the M1 will be more than capable.
That's great news, because you can score some excellent bargains on the M1 Mac mini now, especially if you can get a used one in good condition. Despite the cheaper price of the M1 Mac mini, it'll still do you proud when it comes to handling your assignments, making it a great choice for students.
Are Mac minis worth it?
Given the more affordable price of the Mac mini compared to practically every other Mac that Apple offers, the price side of the "is it worth it" equation is fairly straightforward. If you want to get a Mac and don't have a ton of cash floating around, the Mac mini is a really strong contender.
As for the other considerations, we feel the Mac mini is a worthwhile purchase for students as long as you're not looking for something you can bring along to every lecture. You get plenty of power packed into a small device that won't hog your desk, plus the famous build quality Apple devices always promise. Starting at $599 (£649) for an M2 model (or less when you buy it used), it's something that offers fantastic value for money.
What are the disadvantages of a Mac mini?
Of course, we'd be remiss not to mention the drawbacks of the Mac mini, because it's not an absolutely perfect machine for students. Once you know its weaknesses, you'll be in a better place to assess if it's the right Mac for you and your studies.
The first thing to note is that, despite being very portable, the Mac mini is arguably not quite as portable as a MacBook. While it has a very compact footprint and is not particularly heavy, the Mac mini is thicker and so might be a bit trickier to cram into a backpack – especially one that only has space for a few books.
As well as that, the main issue with the Mac mini's portability is its dependence on peripherals. Sure, the machine itself is not very large, but the monitor you need to attach it to probably is. Add in the keyboard and mouse that you'll need to bring with it, and suddenly lugging it around with you seems a lot more complicated. It can be done, but you don't want to be carrying all that hardware around with you to lectures every day.
That said, you could keep your Mac mini in your dorm and take a cheap iPad with an external keyboard to your lectures. If you can find some deals or second-hand models, you potentially can get that combination for less than you'd pay for a MacBook (depending on the model and spec, of course). That could let you gain all the benefits of the Mac mini while still having something you can bring to campus.
Should a student buy a Mac mini?
The Mac mini is an excellent computer for students. Not only is it very affordable compared to many other devices on the market, but you get a tremendous amount of power for your cash, meaning it's incredibly good value for money. It's no wonder it's the top budget pick in our guide to all the best Macs.
As well as that, it'll last ages thanks to its top-notch build quality, and it won't dominate your desk because it's all squeezed into a neat little package. Plus, it offers many more ports than you'll find on the MacBook Air, MacBook Pro or iMac.
You'll have to provide your own monitor, keyboard and mouse, but all of these can be bought cheaply. Perhaps more concerning is that it isn't suitable for taking to lectures, but if you mostly work from your dorm – or have a laptop or tablet you can take to lectures instead – that won't be as much of a problem.
Overall, then, the Mac mini is a superb device for students. It won't be right for everyone, but as long as you know what you need it for, it could be a fantastic choice.
Master your iPhone in minutes
iMore offers spot-on advice and guidance from our team of experts, with decades of Apple device experience to lean on. Learn more with iMore!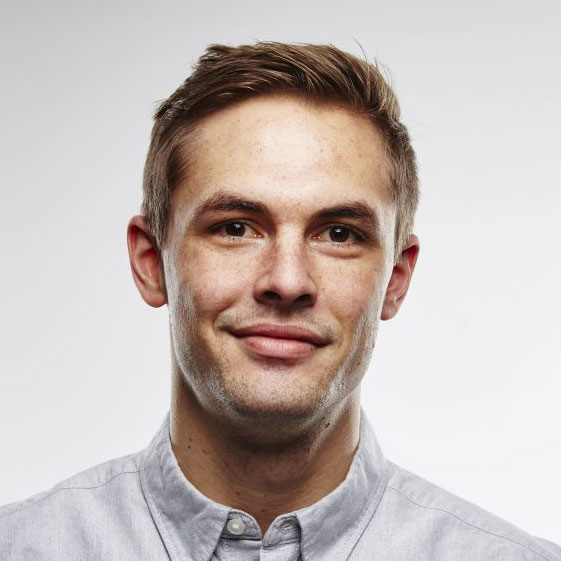 Alex Blake has been messing around with Apple tech ever since he caved to the pressure and bought an iPhone 3G "just to see what all the fuss was about." He's spent the subsequent 15 years prattling on about Apple and has somehow managed to do so professionally. Don't ask him how.
Portability is important, and I don't believe that a Mac Mini would be attractive to most student. At the university where I work, students carry their laptops with them for class, study time in the library and group work.

Reply

If you have an iPad to use during class then yes, buying a Mac Mini for use when you're in the dorm room may be beneficial. Having said that, my preference would be to use a laptop computer.

Reply