AT&T Developing GPS & Yellow Pages Apps for iPhone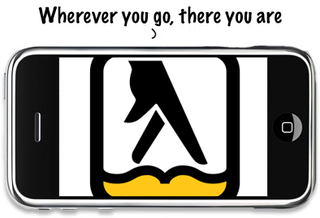 The status of the TomTom GPS app may still be up in the air, but we'll still have Google Maps for turn-by-turn directions (albeit not in 3D and without voice prompts). Looks like we may to have another option, too, an AT&T-Branded "gps enabled application." So says an AT&T insider who adds that in addition to the GPS app, AT&T is also developing a "yellowpages.com mobile" app as well.
Good news? We hope so -- because our fear is that the Apple SDK user agreement prohibiting developers from creating turn-by-turn apps means that this AT&T GPS app will be our only option, an option that could potentially include a monthly fee -- our worst fear.
As though the increased monthly fees on the iPhone 3G weren't bad enough already. Say it ain't so, AT&T!
Get the best of iMore in your inbox, every day!
I wouldnt be surprised if that happened. Currently on my blackberry they charge me $10 a month to use TelNav, which is AT&T's turn by turn GPS softwear, which isnt even that great. I actually got rid of it recently because it turned out to just be a waste, I now use google maps and have somone read and prompt me when a turn is coming up. WORKS GREAT! haha

I sure hope the competition like http://www.iphonefindme.com get out of the gate before big brother rules the market and the little guys with inovative and creative idea's get slammed to the ground

This seems like a pretty big deal. And it only caught my eye, now.

I think that's all one app you're talking about. AT&T already issued a press release, saying that they're releasing a FREE GPS-enabled Yellowpages.com iPhone app. But because of the SDK limitations, it's probably going to use that to determine the user's location for a search - like their other app on BlackBerry. This could really be a sweet app and there's hints that there's a lot more in this than previous releases. I love the free part.