Best Skills for Amazon Echo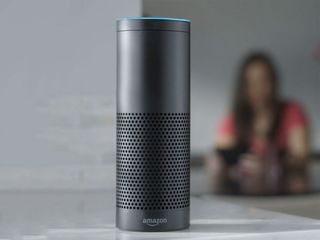 Your Amazon Echo is already an incredibly capable smart speaker right out of the box. Thanks to the Alexa Voice Service from Amazon, your Echo can answer questions; set reminders; play music, videos, audiobooks, and podcasts; order from Amazon; control your smart home; give you a daily news rundown; and a whole lot more! If you find yourself wanting to add even more functionality to your Echo, you can check out skills. Skills are sort of like smartphone apps — they add features to your Echo that you wouldn't otherwise have. Amazon has made it quite simple to add skills to your Alexa-enabled device. Each skill has one or more invocation phrases that you'll use to tell your Echo to install a skill.
So which skills should you add? It depends on what type of functionality you hope to add to your smart speaker! If you want to learn new facts, play a word game, listen to peaceful music, or learn how to make your favorite beverage, there's a skill for that! We perused Amazon's skill library to pick out some of the best available. When you come across a skill you want to check out, just speak out the phrase and give it a go!
Learning and Reference Skills
You can always trust iMore. Our team of Apple experts have years of experience testing all kinds of tech and gadgets, so you can be sure our recommendations and criticisms are accurate and helpful. Find out more about how we test.
These skills can help you learn a new word, study up on your history, translate sentences, and so much more!
Say: Alexa, open Translated.
Translated lets you not only translate sentences from English to other languages, it also reads those translations back to you so you get an idea of how they're pronounced. If Alexa reads the translation too fast, you can it to slow down.
Supported languages include:
Arabic
Catalan
Czech
Welsh
Danish
Swiss german
German
Greek
Spanish
Spanish Latin America
American Spanish
Basque
Finnish
French Canadian
French
Galician
Hindi
Hungarian
Indonesian
Icelandic
Italian
Japanese
Korean
Flemish
Dutch
Norwegian
Polish
Brazilian Portuguese
Portuguese
Romanian
Russian
Slovak
Swedish
Thai
Turkish
Chinese
Say: Alexa, open Curiosity.
Curiosity is your daily bit of brain exercise. From trivia and tidbits to news and discoveries, Curiosity will help you learn something new as often as you'd like.
Say: Alexa, launch This Day in History.
I don't know about you, but I love learning historical trivia. There's something quite fun about saying, "Did you know on this day in 1802 blah, blah, blah, blah?" … which, come to think of it, is probably what my friends hear when I'm shouting historical trivia at them. Anyway, get this skill if you dig history!
Say: Alexa, open NASA Mars.
Would you like the latest updates about Mars and NASA? Of doggone' course you would!
Say: Alexa, open Tide.
I'm not even kidding, this is one of the best skills in the entire library!
Food Skills
These skills are all about eating, drinking, and being merry … well, as long as your merriness is a result of food or beverages!
Say: Alexa, ask the bartender what's in a Sidecar.
Hosting a party and someone orders a drink that's unfamiliar to you? The Bartender can help (although it won't be sly).
Say: Alexa, open Allrecipes.
This skill can also access your saved favorites on the Allrecipes site (if you have an account) and send recipes to your phone if you need to head to the store for ingredients.
Reorder with Grubhub, Reorder with Seamless
Say: Alexa, tell Grubhub I'm hungry. or Alexa, tell Grubhub I'm hungry.
These skills let you reorder your favorite meals from your favorite restaurants using Grubhub and Seamless.
Say: Alexa, open Domino's.
You can use the Domino's skill to both order and track your food delivery. The skill lets you create a brand new order using your Echo, repeat your most recent order, or track your carryout or delivery order using the phone number associated with the purchase.
Say: Alexa, ask Food Network for the recipes on TV right now.
If you're a Food Network fan, this is seriously the skill for you. The best way to describe what this skill is capable of is by showing you some examples of what you can ask your Echo:
What's on Food Network now?
What show is on next?
What will be on tomorrow night?
When will Giada be on next?
When will Pioneer Woman be on?
Give me the recipes on TV right now.
Find some chicken Parmigiana recipes.
Can I get some vegan mushroom recipes?
What are some French toast recipes for brunch?
Do you have that butternut squash lasagna recipe by Giada?
How about some grilling recipes for lunch by Bobby?
Give me recent recipes from The Pioneer Woman.
Give me popular recipes from Alton Brown.
Yeah, talk about a Food Network companion!
Say: Alexa, open Starbucks.
You can use the Starbucks reorder skill to — you guessed it — reorder your favorite food and beverage items from Starbucks!
Now Alexa can help you get your caffeine fix.
Entertainment and News Skills
Most news and entertainment skills are part of something called a Flash Briefing, a daily rundown of news and things you should know delivered by your Alexa-enabled device each morning. Music skills are also separate, as Alexa integrates with several music services. There are a couple skills that exist apart from the Flash Briefing and music integrations — you'll find some of the best below!
Say: Alexa, play Comedy Roundup on SiriusXM.
You can stream SiriusXM radio on your Echo using this skill. After you enable the skill and link up your SiriusXM account, you can listen to any and all of the SiriusXM content you want — just ask Alexa to play it on SiriusXM.
Sleep and Relaxation Sounds
Say: Alexa, open Sleep Sounds.
What a snooze fest … in a good way!
Say: Alexa, ask TED Talks to play the latest talk.
I had no idea my Echo could be so inspiring! TED Talks are a wonderful addition to your Alexa-enabled device — you should get this skill!
Say: Alexa, ask Yahoo Fantasy Football for a score update.
Keep your head in the (fantasy) game with the Yahoo Fantasy Football skill.
Games Skills
Your Echo isn't just about learning and listening! Interact with the device and add a little fun to your life with these games.
Say: Alexa, start Earplay.
Earplay is genuinely one of the most fun "games" you can play on the Echo. If you're looking for some low-brain-power interaction, give this skill a go!
Say: Alexa, play Jeopardy!
What is "a fun game to play on my Echo smart speaker?"
Say: Alexa, play Twenty Questions.
You can play Twenty Questions with your Echo! You think of an animal, vegetable, or mineral and Alexa will try to guess what you're thinking of by asking you twenty questions.
Say: Alexa, play Would You Rather.
Would you rather is a game where you're given two options and you're required to choose between them. The game is family friendly, so you can count on the questions being accessible for people of all ages and maturity levels.
Say: Alexa, open The Magic Door.
The Magic Door is one you'll have to try out for yourself. It's an interactive adventure that features several fun stories to explore.
Health Skills
Exercise, meditation, and medical reference are all part of a balanced breakfast Amazon Echo.
Say: Alexa, open Guided Meditation.
Get in those minutes of mindfulness with the Guided Meditation skill!
Say: Alexa, start five minute plank.
I had no idea so many people liked to punish themselves with the horrendous exercise maneuver known as "the plank," but apparently they do, 'cause this skill is among the most popular available.
Say: Alexa, start seven minute workout.
If you're interested in doing a bit more than just an excruciating plank, check out the 7-Minute Workout skill.
Say: Alexa, ask My Buddy to alert everyone.
Ask My Buddy is a great skill for anyone who may need assistance in case of a fall or other accident.
Utilities
These are practical skills that can help Alexa help you!
Say: Alexa, ask Uber to request a ride. or Alexa, ask Lyft to request a ride.
That's right, folks! Your Echo can hail a ride from either ride-sharing service. Both Uber and Lyft offer Alexa integrations, so you can request a ride without ever having to pull out your phone.
Say: Alexa, open flash light.
At first glance you might wonder how the heck an Amazon Echo is going to work as a flash light. I think "Night Light" would be a more appropriate name for this app. When you ask Alexa to open flash light, it will turn on the blue LED light ring for five minutes, serving as a night light to guide you along your path!
Say: Alexa, open WheresMyPhone.
Ever lose your phone in your house and need someone to call it so you can find it? Your Echo can do that for you! This skill will call your phone so it'll beep, buzz, or ring as you dig through the couch cushions to unearth your long lost device.
Weird Skills
These skills get a little weird, but they're still quite popular … and fun!
Say: Alexa, start Crazy Fact.
This skill does what it says on the tin: gives you a random fact that might make you go "hmm" just as often as it makes you go "WHAT???"
Say: Alexa, start being mean.
Have you ever had Alexa fail to answer your question or hear your request so you decide to say, erm, a few not-so-nice things to it? If you'd like to deal with that guilt, you can use the Meanie skill to infuse Alexa with a little bit of personality and spice. It won't be nice to you, but at least you'll feel a little better about being mean to it.
Say: Alexa, ask Magic 8-Ball if I'm going to get married.
Who needs reason and logic when you can use a Magic 8-Ball to answer your questions for you? Instead of spending your precious calories shaking a physical magic 8-ball, just get this skill and ask away!
Say: Alexa, meow meow. or Alexa, woof woof.
If you have a cat or a dog just get this skill. Trust me. Or don't. Depends on how your pet responds to other pets, honestly.
A virtual dog or cat "lives" inside your Amazon Echo. You can chat with the virtual pet using dog sounds and cat sounds. The virtual dog or cat will respond in kind.
Thoughts?
What's your favorite skill for Amazon Echo? Give us a shout in the comments or over on Twitter and we may add it to the list!
Master your iPhone in minutes
iMore offers spot-on advice and guidance from our team of experts, with decades of Apple device experience to lean on. Learn more with iMore!
Mikah Sargent is Senior Editor at Mobile Nations. When he's not bothering his chihuahuas, Mikah spends entirely too much time and money on HomeKit products. You can follow him on Twitter at @mikahsargent if you're so inclined.