Best Smart Irrigation Systems in 2022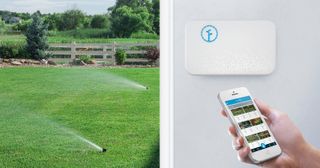 As homeowners, we've all been there at one point: out there in the blazing heat, screwing on the sprinkler, unwinding the hose — it's labor-intensive. But if you have a built-in sprinkler system, you can control everything right from your phone. All you need is one of these awesome smart irrigation systems.
If you have a built-in sprinkler sensor on your property, then a smart controller is the best way to keep your lawn and garden watered, since it gives you the flexibility to schedule as you like, and it can provide automatic features so that you don't even have to think about irrigation. It may be expensive, but the Rachio 3 (opens in new tab) is the gold standard for smart irrigation control.
Get the best of iMore in in your inbox, every day!
Mick is a staff writer who's as frugal as they come, so he always does extensive research (much to the exhaustion of his wife) before making a purchase. If it's not worth the price, Mick ain't buying.
Thank you for signing up to iMore. You will receive a verification email shortly.
There was a problem. Please refresh the page and try again.