Best Tech Gifts for the Chef in Your Life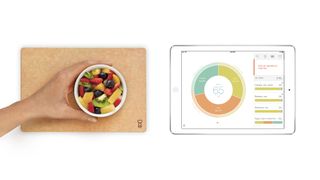 Cooking predates any form of technology, really (unless you count the wheel), but that doesn't mean that you can't get your favorite chef something to bring his or her kitchen into the 21st Century and beyond!
Here are some chef-worthy gift ideas that won't make you roux the day you gave them to the chef in your life.
Prepara iPrep iPad stand
Why you can trust iMore Our expert reviewers spend hours testing and comparing products and services so you can choose the best for you. Find out more about how we test.
You can't hold your iPad while you cook. It's going to get messy, and I imagine it's pretty difficult to chop carrots or whip crème fraîche.
The Prepara iPrep is a foldable and adjustable iPad stand that comes with a stylus so you don't get the screen all greasy. It won't take up too much counter space, wipes clean pretty easily, and it's only $21.
See at Amazon (opens in new tab)
Sansaire sous-vide immersion circulator
Cooking sous-vide is a great way to prepare a meal without having to watch over it too closely. French for "under vacuum", cooking sous-vide is similar to using a slow cooker. You seal food in airtight plastic bags and submerge them in water.
The Sansaire immersion circulator helps you get the perfect temperature every time so that you can cook food precisely to the perfect doneness. Want a medium rare steak? Cook it sous-vide, use the immersion circulator to monitor temperature and get a beautiful pink steak from edge to edge. Check it out for around $190.
See at Amazon (opens in new tab)
FOODsniffer
If you're like me at all, you sometimes have a hard time figuring out if meat has gone bad or not. If it's funky and discolored, then of course I know, but there's always that awkward window where I'm not quite sure.
The FOODsniffer is like that dude who tested the food for the king to make sure it wasn't poisoned — by detecting the gases associated with rot, it accurately lets you know if the meat, fish, and poultry you're thinking of cooking has gone bad.
The FOODsniffer only detects via gases, and the disclaimer on its website says that it won't be able to discern the presence of bacterial growth, like Salmonella or E. Coli, so if you have week-old chicken, but it's not producing rot gas (by some random act of peculiarity), still chuck it, or be careful at the very least.
Comes in black, white, green, and purple for around $130.
Smart Crock-Pot (with WeMo)
Who doesn't like coming home to a hot meal at the end of the day? Not having to cook when you get home is the cat's pajamas, and a slow cooker is the perfect to make sure dinner's hot and ready when you are.
Even better, WeMo's app lets you control the Smart Crock-Pot over Wi-Fi, so you can control the temperature and settings while you're away from home. If you're worried that your grub is going to burn, you can even set it to warm or turn it off completely. No more "did I leave the oven on?"
You can snag one on Amazon for around $96.
See at Amazon (opens in new tab)
Google Home Mini
Google's Home speakers are smart speakers with Google Assistant baked right in. The smaller Mini is a cute little speaker that can sit anywhere in your kitchen and act as a personal assistant, whether it's to set a timer, add to a shopping list, or even find great recipes from the web.
The best part is that the Google Home Mini works with both iPhone and Android, so everyone's happy, no matter which side they bat for.
The Google Home Mini regularly retails for $49, but right now you can snag it from Best Buy for $30 (opens in new tab). Comes in gray and white.
See at Best Buy (opens in new tab)
Breville Smart Oven Pro
This toaster oven may not connect directly your phone or anything like that, but the technology inside makes it cool and awesome enough for this list.
This ain't your grandaddy's toaster over: You can slow cook food from 4 to 10 hours, evenly cook just about anything with presets, and it even just makes toast! Using what Breville calls "Element IQ," the Smart Oven Pro controls heating elements based on the type of food you're cooking. All you have to do is choose a cooking program, configure it to your liking, and the Smart Oven Pro will deliver the hot, steamy goods. It can even make adjustments based on whether your ingredients are fresh or frozen.
If you know a gourmet who knows the true power of a rad toaster oven, then check this out at Amazon for about $270 (opens in new tab).
See at Amazon (opens in new tab)
Char-Broil Deluxe digital electric smoker
Is there any finer meat than smoked meat? The smell of it, the taste of it, the texture. Smoking can be pretty difficult, though, especially if you're not closely monitoring the temperature at all times. You may just end up turning the meat into the wood chips you used to cook it.
The Char-Broil Deluxe eliminates the constant hovering and worry by keeping things at a constant temperature for up to 8 hours. It features a glass door, removable thermometer, a big stainless steel locking hatch to seal in the flavor, and you can monitor everything right from your phone or tablet.
This baby also lets you use whatever wood chips you like, and there's a meat probe included so that you can make sure everything's cooked to perfection. You can grab it for about $200 on Amazon (opens in new tab).
See at Amazon (opens in new tab)
iDevices Switch
Does your favorite cook already have all the kitchen gear they need? Well, if it ain't smart gear, you can make it smart. The iDevices Switch is your solution to creating smart devices when once there were none. It simply plugs into any wall outlet, and then you plug your device into the Switch. It's Wi-Fi enabled, so you'll be able to connect to it from your phone or tablet from anywhere you have an internet connection.
The iDevices Switch is also HomeKit- and Alex-enabled, just in case the chef you're buying for already has an Amazon Echo or Apple ecosystem set up. These Switches are no wider than the plate on your outlet and come in white, so they blend right in. Check 'em out for $60 on Amazon.
See at Amazon (opens in new tab)
Now we're cookin'!
Got any awesome tech gift suggestions for those who love to cook? Sound off in the comments below!
Updated November 2017: We've added all new gifts this year, like the Google Home Mini, Breville Smart Oven Pro, iDevices Switch, and the Char-Broil Deluxe!
Get the best of iMore in in your inbox, every day!
Mick is a staff writer who's as frugal as they come, so he always does extensive research (much to the exhaustion of his wife) before making a purchase. If it's not worth the price, Mick ain't buying.
iDevices Switch for $60 at Amazon!?! It's normal retail is $29.95. It's 10% off that right now on the iDevices site.

I'd recommend spending a little extra and getting the Joule by Chefsteps instead of the Sansaire. The Sansaire has some alarming reviews about the unit dying after very little use. I've been using my Joule heavily for months now with no issues and even better is the wifi/BT control via the app that it uses. Makes it really easy to quickly find an appropriate cooking time/temp in most cases. Plus you can monitor it while away from the house which is great for long cooks to know if something has gone wrong.
Thank you for signing up to iMore. You will receive a verification email shortly.
There was a problem. Please refresh the page and try again.