Bose and Beats make nice and settle dispute over headphone patents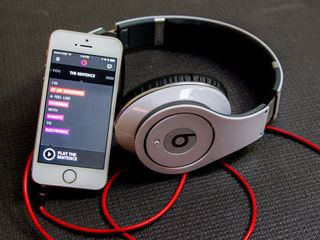 Apple's Beats and Bose have agreed to settle a headphone patent dispute. The disagreement comes over noise canceling tech inside Beats headphones that Bose claims infringed their patents. Bose started legal proceedings in June of this year, but that appears to all be over now.
A court document filed on Friday revealed that both sides have agreed to dismiss the case and bear their own costs and legal fees. Both companies have asked the International Trade Commission to suspend their investigation into the dispute. Bose originally wanted to block the import of Beats' products from China.
As of right now you can buy Bose products in Apple Stores, it'll be interesting to see if that remains the case after this little spat and now that Apple is in the headphone game with Beats. Your thoughts?
Source: Reuters
The title caught me a bit off guard. I didn't think that Beats had any patents that Bose would find worth stealing - except maybe splashing red paint all over their products. Clearly, it was Beats doing the stealing. Good thing that Apple has deep pockets and could end this quietly.

I thought it was Bose getting all mad that Beats had more of the consumer market. Sent from the iMore App

I didn't think the case made sense anyway. Bose cancellation is far superior, they didn't have much to worry about from beats. Sent from the iMore App

This is off subject, but that pop up add on the iPads, and Mac are a pain. This is in the web version of iMore. You really need an iPad version of the app. Thanks.

"Bose and Beats make nice and settle dispute over headphone patents", sure, but since Bose sued Apple Beats, Apple is removing Bose from Apple Store (according to rumor). Yes, this would be the reason, no, not because Apple will sell Beats products instead, they already sell both, along with other brands.

I'm guessing Cook has more respect over patents than Iovine does, hence the settlement.

Bose = Quality Beats = Overhyped Shit. Sent from the iMore App

I read that Apple might stop selling Bose gear starting as early as next week. The NFL fined 49ers starting quarterback $10,000 for appearing at a media conference wearing Beats headphones (Beats sponsors him). The NFL and Bose have an exclusivity deal in place which forces NFL players to not wear competing products during NFL media events regardless if the player is sponsored by competing companies. So this would be interesting to see if this will have any effect on the matter. Sent from the iMore App

Reminds me of when Jordan kept wearing his shoes and Nike kept footing (no pun intended) the bill each time the NBA fined him. Posted from my TARDIS!

The issue with MJ and other NBA players, all of whom were Nike players, was they were asked to wear Adidas while playing for USA basketball which was sponsored by Adidas. The NBA as far as I know has never been sponsored by a shoe company.

Players were allowed to wear their own shoes, but it was Reebok, not Adidas, who made the official sweats for the 1992 Dream Team. Jordan, Barkley, Magic, and a few others decided they did not want to show a rival company's logo during a worldwide telecast. At least publicly, Nike said they had no problem with the players wearing the team gear, most likely fearing a PR backlash. During the medal ceremony, the non-Reebok sponsored players either unzipped their jackets or draped American flags strategically over their shoulders, wearing the Reebok sweats but hiding the Reebok logo.

I think they settled this by apple promising to keep selling Bose headphones if Bose drops the law suit. Sent from the iMore App

Is Bose so desperate to drop the suit provided Apple keep selling Bose products in their website? Apple does not even highlight Bose products separately like Beats. And Beats headphones are truly junk. There must be more to this settlement and media need to dig deeper into this story. Sent from the iMore App

Apple really need to get their act together regarding headphones, because Beats aren't top of the line. It would be odd for Apple to pair this headset with the iPhone permanently, without doing serious work on it. If you sell a premium service in music, then the delivery has to be the same standard. The headphones aren't terrible, but Apple shouldn't consider it acceptable any longer to sell inferior accessories. These are expensive headphones, and should be the best on the market. Sent from the iMore App

Maybe their working on a better generation of beats. People tend to make comments without knowing a lot of information. Sent from the iMore App

I was wondering the same thing, whether Beats headphones will become better. Having said that, I tried all the Beats cans while at the Apple Store recently and only actually liked the Beats Studio which is their top-of-the line. I own Sennheiser's best pair of wireless headphones and think highly of them, but Sennheiser makes crappy lower end cans too.

I have Bose and beats...I enjoy both on different occasions. You people think too far ahead sometimes. Sent from the iMore App

Beats headphones might be crap for some people, but a lot of other people buy them despite their supposed crappiness. Even a five-year-old knows whom Apple should ignore and whom they should listen to in this situation.

Bose has the quality, Beats has the massive marketing dollars. The younger crowd will go for the "cool" factor of Beats. The mature crowd will go for Bose. They each have their own market, so no use in fighting. Makes sense. Sent from the iMore App

I'm a Niner fan. I'll never wear Bose. F-the NFL. They fined Kaepernieck. Screw em. They've ruined that league even before they started condoning beating on women and while fining people for headphones. It's darn near flag football now. F-em both. They won't get my money.

The NFL ruined the league the moment they excepted Microsoft's crashing Surface replacing the iPads.

Wait, the article says, "Bose originally wanted to block the import of Beats' products from China"
That would mean that the products could not be sent to china.
But if they are made in China, then Bose would want to block the EXPORT of beats from China. Right?
Get the best of iMore in in your inbox, every day!
Thank you for signing up to iMore. You will receive a verification email shortly.
There was a problem. Please refresh the page and try again.