Bose job listing hints at new music streaming service to rival Apple's Beats Music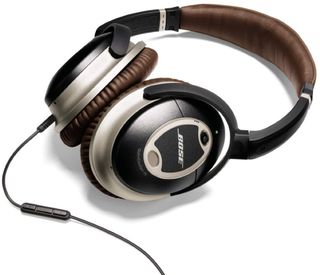 It looks like the rivalry between Apple with its Beats by Dre division and Bose will be heating up further. According to a spotted job position from Bose Corporation, the audio company is looking to enter the music streaming space with its own service, which could rival existing popular offerings like iTunes Radio, Beats Music, Google Play Music, Spotify, Pandora, and others.
The online posting on ZipRecruiter (opens in new tab) was originally spotted by Hypebot, with Bose looking to hire a a full-time candidate to join its Algorithms & Cloud Experiences group.
Bose says of the position:
The ideal candidate, according to the company's search, would come from, or have worked at, one of the following music services that Bose is looking to take on should it ultimately decide to enter the streaming space:
Source: ZipRecruiter (opens in new tab); Via: Hypebot
Another streaming music service. Exactly what the world needs.

To quote Liam Neeson, "Good luck."

Are they truly saying that they're building a competitor to Beats, or something akin to what Sonos has done integrating streaming services into their app which drives output to their speakers. My sense is that it's the latter because Sonos would be more of a threat to the Bose high end speaker business than Beats. While there's good money in selling one person one headset there's likely more money selling a family a house full of wireless speakers.
Get the best of iMore in in your inbox, every day!
Thank you for signing up to iMore. You will receive a verification email shortly.
There was a problem. Please refresh the page and try again.