Resident Evil Village for iPhone 15 Pro hands-on: Terrifyingly good (and just plain scary without a controller)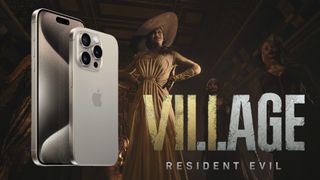 (Image credit: Future)
After being showcased at the iPhone 15 event in September, CAPCOM's Resident Evil Village comes out on October 30 on iOS, and I've been trying it out for the past week.
Released in May 2021 for Steam, PlayStation, and Xbox, alongside macOS in 2022, Resident Evil Village builds on the success of its predecessor, Biohazard: Resident Evil 7 from 2017. Once again, you control Ethan Winters, who now finds himself in a snowy, European village, looking for his daughter Rose.
Apple touted that running Village wouldn't be possible without the A17 Pro chip in the iPhone 15 Pro and Pro Max. So after putting this to the test, I've come away impressed, but with some cautionary caveats.
Yes, this is the fully-fledged Resident Evil: Village that you've likely played already on a console or PC, even though it doesn't include the Winters expansion, released in October 2022. But now, you can take the game with you, wherever you are. No streaming, no remote play, it's all on your iPhone 15 Pro or Pro Max. But the first thing I'd recommend, strongly, is to look for a controller to get the most out of the game.
Using your hands
Resident Evil has been known for its survival horror moments, ever since the first game's debut way back in 1996. But it's this game and its predecessor that adopted a first-person viewpoint. Before that, it was a third-person effort, and even further back than that in the series, you would control the protagonist from different camera angles over pre-rendered backgrounds.
So this latest viewpoint in Village fits best for the iPhone. You get to see everything as the protagonist does, and you can easily look around with a swipe of your finger, or from an analog stick of a controller. Easy, right?
Well, almost. For the first part of the game, I decided to test two input methods - the touch-screen, and a controller.
When it comes to the touch screen, it's essentially as maddening as you'd expect it to be. Every button from an Xbox controller is on your iPhone 15 Pro or Pro Max display. From the analog sticks to the shoulder buttons, they're all here. Granted, you can move them around to best fit the size of your hands, but these may also get in the way as you're trying to escape from Lady Dimitrescu.
I found myself anxiously swiping with my left index finger when a horde of zombies appeared at the start of the game, and tapping the RT button with my left finger to shoot at as many as I could. It was manic and made the game feel stressful, and not in a good way.
It's examples like these that prove some games should simply not be playable without a controller. It reminds me of Sony's Ape Escape game, released in 1999 for the original PlayStation. It was made with the Analogue Controller in mind, and if you used any other controller, the game would simply refuse to run.
The same should apply here. Thankfully, this is when I picked up the RIOT PWR USB-C Controller, which worked perfectly with my 15 Pro Max. After just five minutes, everything fell into place.
Wired up
This controller is similar to an Xbox layout, so everything felt very familiar. This time, when it came to the aforementioned horde of zombies early in the game, firing headshots and dodging attacks became second nature.
It's great to play - the only aspect missing is rumble support. Because of the design of the iPhone 15 Pro Max, combined with the RIOT, I was reminded of playing Resident Evil Revelations on my old PlayStation Vita. Released back in 2012, it was a fantastic handheld with a 5-inch OLED display, even if it really shows its age now. Playing Village with this setup feels as close to a Vita successor as I've ever known.
As far as I'm concerned, this is the best way to play Village, and if you don't have a controller yet, I strongly recommend you pick one up. In a world where many are carrying huge handheld devices such as Valve's Steam Deck, having a controller in your carry bag isn't much of an ask in the grand scheme of things.
Setting the scene for gaming on iPhone
Though using a controller is the best way of playing Resident Evil Village, there are plenty of settings that impact how it plays.
The graphic options from the PC version are all here. You can change the resolution, and detailed graphics settings such as textures, framerate limits, shading, and more. But some options, like ray-tracing, are greyed out. Global Illumination, Reflections, and Light Reflection are all either absent or inaccessible.
Will we see these features appear in Resident Evil 4 Remake when it releases on iPhone later this year? When I turned everything up to Ultra/High, there were moments that lagged, especially in busy areas when zombies would be chasing you, so these high-end features may be too taxing.
But even then, I didn't notice a big difference in quality in the textures and lighting. This may have been a bug, but I saw no change in switching from low to high textures. But overall, it doesn't really matter. The endgame is a fully-fledged console game, now on your iPhone, and it works. And that's what really matters here.
Resident Evil 4 Remake, a game that came out in April 2023, is set to arrive for iPhone 15 Pro and Pro Max in December. But this will be a universal version, which means that if you buy it on one device, you can use it on another, such as a Mac, and your saved games will carry over. None of this applies to Village, and that's a strange omission here.
It makes me wonder if we'll hear more about this at Apple's 'Scary Fast' event on October 30. Could we be seeing more games be announced for the rumored Macs? I hope so.
But with this and Hideo Kojima's Death Stranding confirmed to be coming to iPhone, this could finally be the start of seeing games that aren't just new versions of Crossy Road or Cut the Rope.
It's time for AAA gaming to shine on iPhone, and Resident Evil Village proves that. It's a great game in its own right, and if you travel a lot during the week, playing the game with a controller will be a great time. It's time to let the floodgates open for more games like these to appear. Let's hope that other developers realize what they can now do on iPhone.
Master your iPhone in minutes
iMore offers spot-on advice and guidance from our team of experts, with decades of Apple device experience to lean on. Learn more with iMore!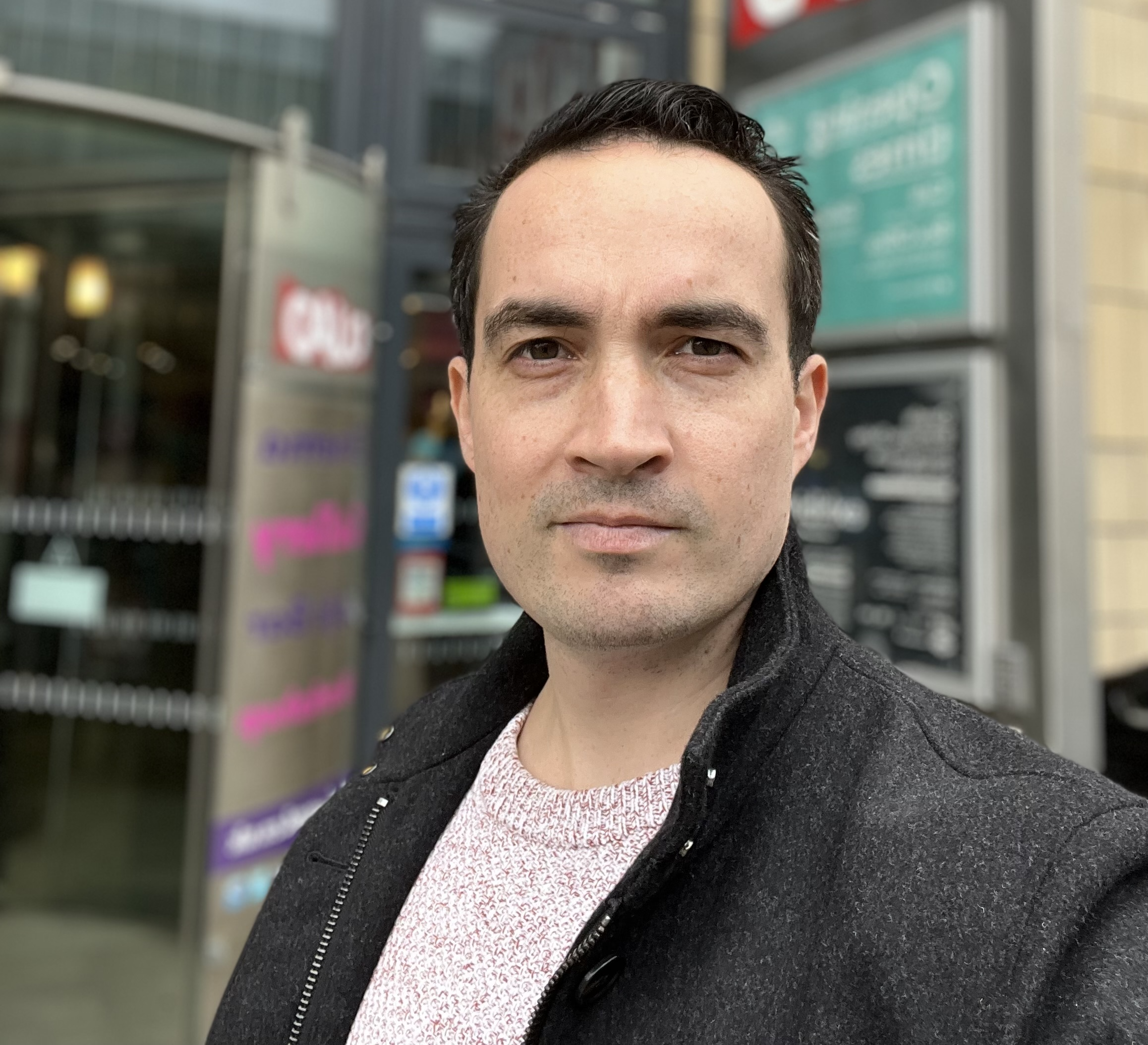 Daryl is iMore's Features Editor, overseeing long-form and in-depth articles and op-eds. Daryl loves using his experience as both a journalist and Apple fan to tell stories about Apple's products and its community, from the apps we use everyday to the products that have been long forgotten in the Cupertino archives.
Previously Software & Downloads Writer at TechRadar, and Deputy Editor at StealthOptional, he's also written a book, 'The Making of Tomb Raider', which tells the story of the beginnings of Lara Croft and the series' early development. He's also written for many other publications including WIRED, MacFormat, Bloody Disgusting, VGC, GamesRadar, Nintendo Life, VRV Blog, The Loop Magazine, SUPER JUMP, Gizmodo, Film Stories, TopTenReviews, Miketendo64 and Daily Star.