We can't all be millionaires floating around in our pool of brand new iPhone 11 Pro Max phones. And that sounds painful anyway. Be sensible like me and go for the iPhone XR instead. You can get it for just $10 a month at Sprint right now. That's a great price for a smartphone that's loaded with many of the latest features, a great screen, and a size that's not unwieldy.
Go for it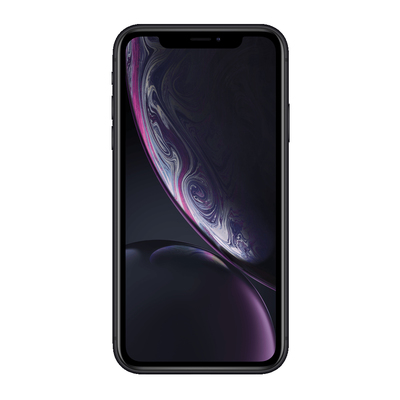 This deal requires a new line of service, approved credit, and an 18-month commitment to Sprint's Flex Lease. You'll get a $15 credit on your monthly bill, bringing the cost down to $10 a month.
$10 a month
For real though, I do still use an iPhone XR. I have really enjoyed it since upgrading. It's fast, powerful, plays the latest mobile games, and the wireless charging is really nice to have, too. The deal from Sprint requires approved credit. You'll also have to sign up with a new line of service on Sprint's Flex Lease. Other than those requirements, the only other thing you need to do to maintain the savings is not cancel prematurely. You can handle that, can't you?
The XR normally goes for $25 a month. You'll be getting a $15 credit on every monthly bill. It looks like you can even upgrade the capacity if you want, but if you choose to go for the 128GB or 256GB phone you'll need to pay a little extra today (up to $150 for the 256GB phone). You will have six color options to choose from.
The Flex Lease is an 18-month lease. After that time is up, you can return the phone and upgrade to a new model or buy the rest of the price of the phone. If you choose to buy out the phone instead of upgrading to whatever new iPhone is out at the time, you can either pay off the rest in one lump sum or choose a six-month payment plan. Sprint also has the iPhone Forever plan where you can upgrade to the newest iPhone any time after 12 lease payments.
Check out our review of the iPhone XR where we gave it 4.5 stars out of 5 and said "It has almost everything you'd want in a flagship phone for 2018, minus the price tag that's typically coming with them these days." Rene Ritchie even used the phone for a month and wrote a followup afterward where he said "iPhone XR is legit a great product and it's going to be a great phone choice for a lot of people."