Some phones are just a little too much phone, you know? I don't need a whole bunch of technobabble and extraneous features. I just want to text people and talk about video games in my group chat. That's why I went with the iPhone XR, and you can, too, right now for just $10 a month at Sprint. It's big without being unwieldy, and it has a bunch of great features without giving you stuff you don't need. Plus, that's a fantastic price.
Buy in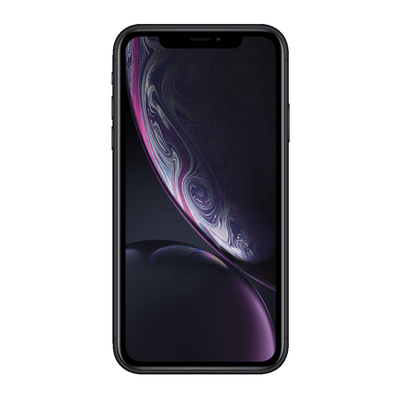 Apple iPhone XR 64GB smartphone all colors
If you want to upgrade the capacity, you'll still get it for $10 a month but pay an upfront fee. Deal is applied as a monthly credit over the course of Sprint's 18-month Flex Lease. Requires a new line and approved credit. All colors available.
$10 a month
For real though, I do still use an iPhone XR. I have really enjoyed it since upgrading. It's fast, powerful, plays the latest mobile games, and the wireless charging is really nice to have, too. The deal from Sprint requires approved credit, and you'll need to sign up with a new line of service using Sprint's Flex Lease plan. Once that's done, just don't cancel it prematurely so you don't have to pay any fees. Not too bad.
The deal works by applying a $15 credit to every monthly bill, knocking the price down from $25 to $10. The default starts you with the 64GB version. If you want to upgrade to 128GB or 256GB you'll still pay just $10 a month, but you'll have to pay a little extra up front ($50 for 128GB and $150 for 256GB). You have all six color options to choose from, but those options vary at the larger sizes.
The Flex Lease is an 18-month lease. After that time is up, you can return the phone and upgrade to a new model or buy the rest of the price of the phone. If you choose to buy out the phone instead of upgrading to whatever new iPhone is out at the time, you can either pay off the rest in one lump sum or choose a six-month payment plan. Sprint also has the iPhone Forever plan where you can upgrade to the newest iPhone any time after 12 lease payments.
Check out our review of the iPhone XR where we gave it 4.5 stars out of 5. Rene Ritchie said "It has almost everything you'd want in a flagship phone for 2018, minus the price tag that's typically coming with them these days." Thank goodness you don't have to worry about that. He added, "thanks to Apple's top-of-the-line hardware engineering and the headroom afforded by A12 Bionic, it'll last you or anyone you sell or hand it down to a good long while to come, maybe as long as a couple of phones that are half the price."