Here's why Apple Watch Ultra 2 in Titanium Black will convince me to upgrade
And it's not just because I'm team 'Space Gray everything'.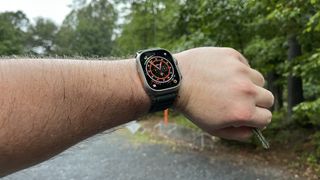 (Image credit: Future)
The Apple Watch Ultra was revealed almost a year ago back in September 2022, and at the time of the big unveiling was almost as big a talking point as the Dynamic Island on the iPhone 14 Pro models.
A year on, and it feels a lot like it's pretty much a given that the Apple Watch Ultra represents the pinnacle of the product line, but that 90% of people don't need it. Of that remaining 10%, only one or two actually push the device to its limits.
I am not one of those people. I have an Apple Watch Ultra, and I use it just like my Series 7, and the three Watches I owned before it. So why am I getting giddy at the prospect of an all-black model?
Spoiler alert - this is the most "first-world problem" kind of feature you'll read today. You have been warned.
Space Gray everything
I'm not sure I'd describe myself as a very boring guy. But when it comes to my tech, I'm as dull as it gets - I just really like sleek, black products.
That means my iPhones have always been the closest color to black possible (hey, Apple, if you're reading this I'd love the Jet Black color from iPhone 7 please, but for my MacBook and AirPods, too).
Space Gray is about as close as we get these days, and with that in mind, a lot of my bands from older Apple Watches were purchased with that in mind.
That Apple Watch Ultra, though, just feels wrong with black bands attached, in a way I can't really explain. It still looks good, it's just not to my personal tastes - a major consideration for a piece of tech that's supposed to be, well, personal.
Imagine a black chassis, with that 2000-nit OLED display and a watch face that looks like it hovers off the panel like these Night Mode concepts.
Apple Watch Ultra green Night mode(concept) pic.twitter.com/4F942aH2SzJune 28, 2023
Something about that accent
It's also worth remembering that even though the current Titanium Apple Watch Ultra has a silver/gunmetal color, it's not all the same.
There's that orange accent found on the Digital Crown, and that same color certainly helps the Action Button stand out on the opposite side, too.
The truth is, though, I've never really been a big fan of the orange. Can we please get some customization in the Apple Store? Give me lime green accents, perhaps a nice burgundy, with straps to match so these colors go all around my wrist as I'm at the gym.
Apple's own Ultra straps lean into the orange, too, which is great - but makes it stand out even further. On the one hand, it's a status thing, on the other, it's potentially a bigger target for thieves.
Of course, you could just end up like me and have to explain that no, I don't run ultra-marathons, and no, I don't go diving in the sea.
The real reason to upgrade
Look, all of this is a little tongue-in-cheek, I know. The real reason to upgrade to the Apple Watch Ultra 2 is likely to be the arrival of a new chip. The S8 system on a chip is by no means slow (there's nothing that causes my current Apple Watch Ultra to slow down), but if there's the potential for the rumored S9 to be more efficient, I'm all for it.
The reason I opted for the Ultra in the first place was the battery life to monitor a heart condition without charging each day, making the bigger gaps between charges a genuine killer feature for me.
The prospect of that being extended even further, as someone that travels every couple of months, could be just the justification I need.
Master your iPhone in minutes
iMore offers spot-on advice and guidance from our team of experts, with decades of Apple device experience to lean on. Learn more with iMore!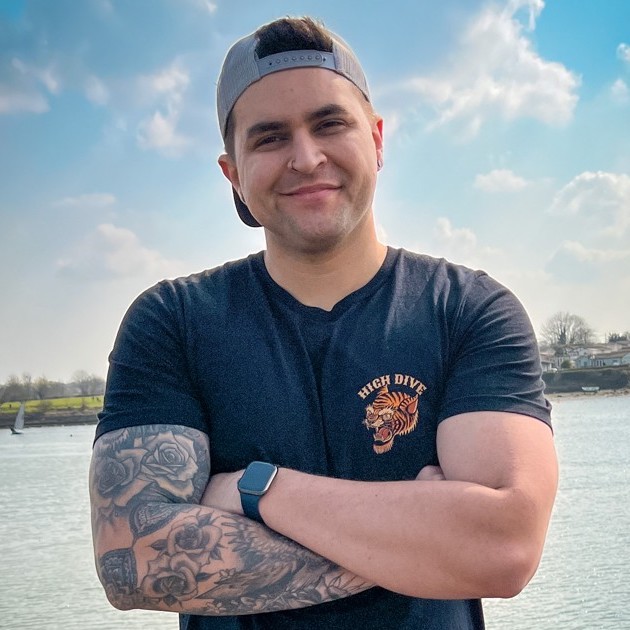 Lloyd Coombes is a freelance writer with a specialism in Apple tech. From his first, hand-me-down iMac, he's been working with Apple products for over a decade, and while he loves his iPhone and Mac, the iPad will always have his heart for reasons he still can't quite fathom.

Since moving from blogging to writing professionally, Lloyd's work can be found at TechRadar, Macworld, TechAdvisor and plenty more.

He's also the Editor in Chief at GGRecon.com, and on the rare occasion he's not writing you'll find him spending time with his son, or working hard at the gym (while wearing an Apple Watch, naturally). You can find him on Twitter @lloydcoombes.